Published Nov 06, 2014
Academy Award Winning Sound Engineer Bill Benton Joins Film Production MFA Faculty
Bill Benton's expansive career has earned him three Academy Award nominations, including one win for Best Sound for the 1990 western Dances with Wolves.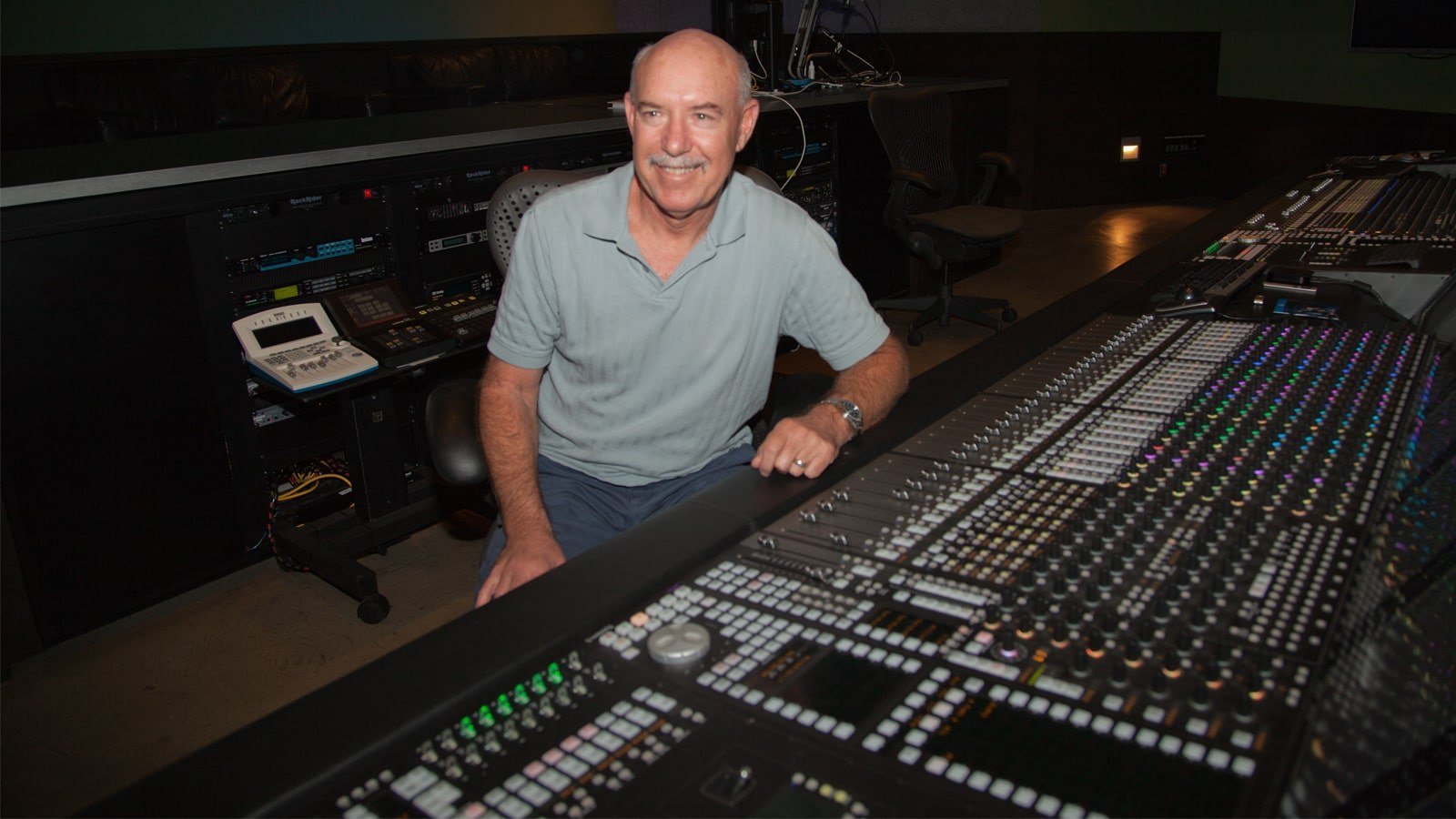 If you had asked Bill Benton in college what a sound re-recording mixer is, he would have told you he had no clue. Fast forward a few decades, and Bill has been credited with that title on an incredible 110 films. That expansive career has earned him three Academy Award nominations, including one win for Best Sound for the 1990 western Dances with Wolves. Today, he's a Course Director in Full Sail's new Film Production MFA program.
So, how did someone who was thinking about studying either psychology or ornamental horticulture go from student to Oscar-winning sound engineer? Long story short, it was a love for music that led to a job in a record store, that led to an entry level gig at the Record Plant studio in Los Angeles.
"The studio decided to get into film scoring. Everybody wanted to continue with the rock 'n roll thing, but I was just starting out as a second engineer and did whatever would get me in the control room," remembers Bill. "I scored films for a couple of years, then transitioned into a job at MGM Studios. They asked me if I wanted to be a film dubbing mixer and I said, 'Yeah, I'll try it out." My whole career was like that: a door opened and I walked through it to see what happened."
Bill started off working on dubbing the film's score, but eventually began dubbing dialogue and sound effects as well. A sound re-recording mixer's job is to take all of the tracks recorded during a film's production, along with added background sounds, foley, sound effects, and music, and incorporate them into the final mix. Bill says it's a lot more involved than some people realize.
"A lot of people think, 'Most of that sound was already there on the set when they shot the scene,' which isn't true at all," says Bill. "There's very limited sound that's recorded on production. You basically have to create the rest. If you're shooting a Western, most of the horses, cows, arrows, and guns need to be created, edited, and mixed in to the final soundtrack."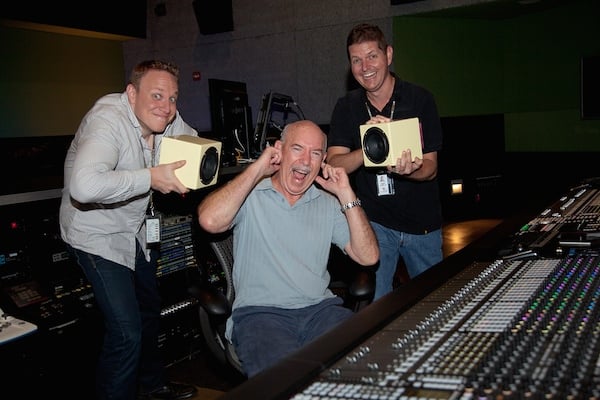 Bill (center) with Dubbing Stage Managers Mike Orlowski (left) and Course Director Dave Chmela (right).
Bill's list of credits of impressive: He's worked on Remember the Titans, Step Brothers, Groundhog Day, and That Thing You Do!, just to name a few. He earned Academy Award nominations for Geronimo and Independence Day. The win for Best Sound came in 1990, for his work mixing the score and pre-dubbing various sound effects on Dances with Wolves.
"To get that phone call when they announced the nominations was awesome," says Bill. "And at the ceremony, it was the second award of the night, so I didn't even have time to get nervous or anything."
One of Bill's favorite things about the film industry is getting to work on a constantly-changing, wide range of projects. For Independence Day, one of Bill's more challenging roles, that included trying to figure out what aliens, spaceships, and cities being destroyed would sound like. "It all had to be created from scratch," says Bill. "It was a mountain of work but it was a really fun movie."
After a move from California to Florida with his family, Bill now spends his time working with Film Production MFA students in the Film Production Thesis IV: Film Assembly course. It's the second to last class before graduation, and Bill works with the students to address a concept for their soundtrack, and the editing and mixing on their thesis film projects. His class logs a lot of hours in the Dubbing Stage, where he works directly with his students and gets the chance to share some of his Academy Award-winning knowledge.
"The students have been wonderful; they're excited to be here and they're excited about their future careers," says Bill. "I was given a lot of opportunities and a lot of advice and had some really great mentors growing up. I think it's always good to turn around give it back."