Published Jan 24, 2023
Album Recorded at Full Sail Nominated for Multiple Grammys
Aoife O'Donovan's folk album Age of Apathy and her song "Prodigal Daughter," which were recorded at Full Sail, received the nominations.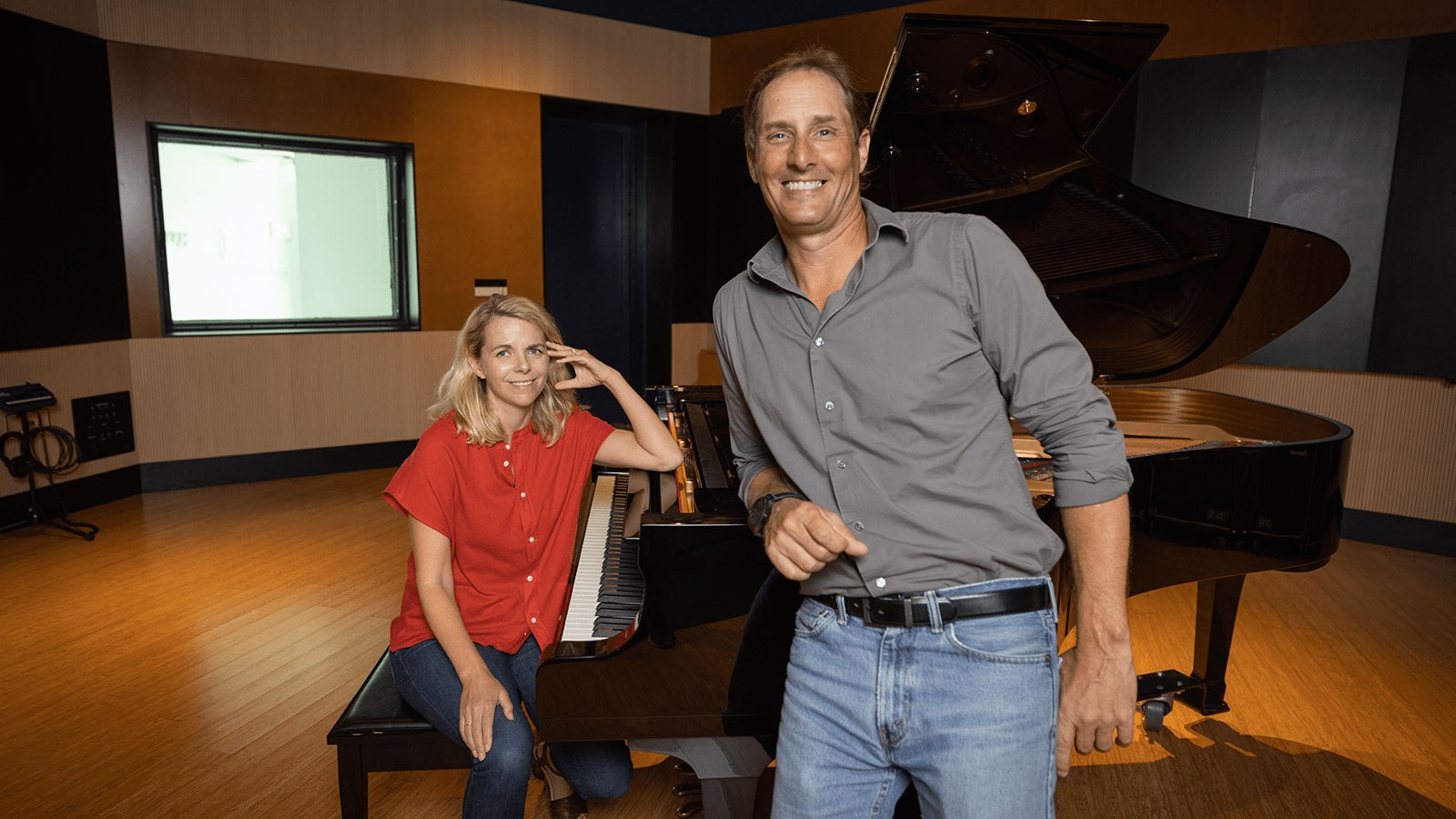 Full Sail's flagship on-campus recording studio, the Audio Temple, is a hotspot for students and professional musicians alike. Folk artist Aoife O'Donovan recorded, mixed, and produced her album Age of Apathy in the studio during a livestreamed session in the fall of 2020. Working with Recording Arts course director and Grammy-nominated producer and mixing engineer Darren Schneider, Aoife made an album that caught the attention of the Grammys. Age of Apathy is nominated for Best Folk Album, while her song "Prodigal Daughter" is nominated for Best American Roots Song and Best American Roots Performance.
The album's livestreamed sessions not only gave Full Sail audio students a chance to witness a professional live recording during the pandemic, but they also gave Darren and Aoife the opportunity to explore what Darren describes as an "old school" approach to recording.
"There's no sequencing on this record, there's no Auto Tune on this record. Everything is a live player in a performance," Darren says. "[In a lot of modern recordings,] we record a vocal and then spend three days cutting it up and moving it around and have [a lot of] takes… [Age of Apathy] wasn't manipulated."
Darren thinks that this classic approach to recording helped Aoife's record stand out during the Grammy nomination process.
"I think there's an honesty that we never got away from… We almost didn't know we were making a record when we were recording. We thought we were just putting down and making things sound really cool on my end. Sonically, on her end, writing-wise, she's a brilliant songwriter and she is one of the coolest melody vocal singers, she can come up with stuff on the spot… [We fully] embraced that seventies vibe of, let's use some really thick and organic-y guitar sounds, let's not lose her as the acoustic singer-songwriter," he says.