Published Mar 08, 2017
All Access: A Look Back at Hall of Fame 8
Hall of Fame Week was held on campus from February 12-17 and featured a multitude of events and activities for both campus and online students.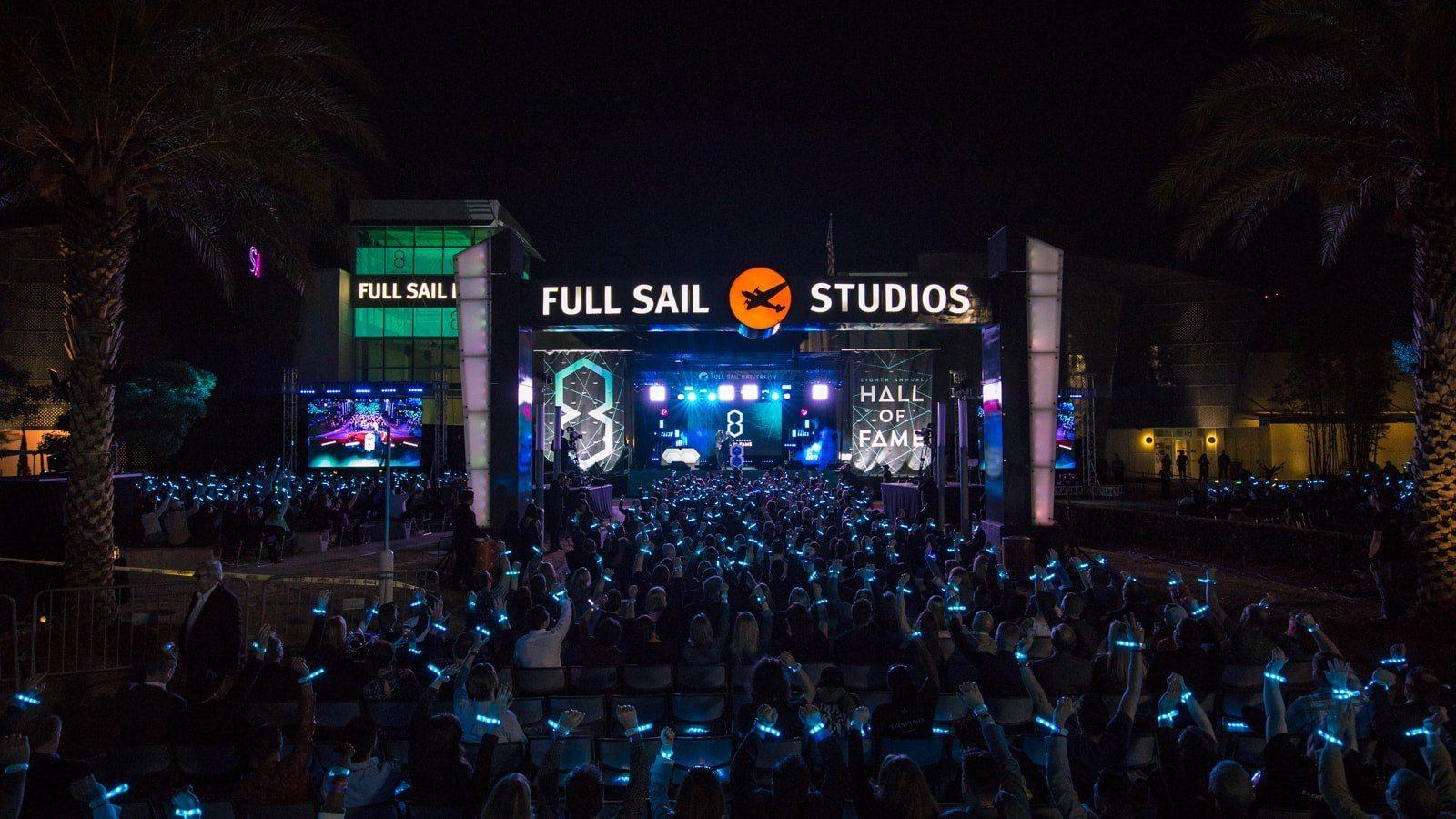 Beginning with the GRAMMY celebration, students participated in interactive creative challenges, attended panels featuring representatives from HBO, Adobe, and more, and honored the six new Hall of Fame members during the Induction Ceremony. Here are some highlights from this exciting week.
GRAMMY Celebration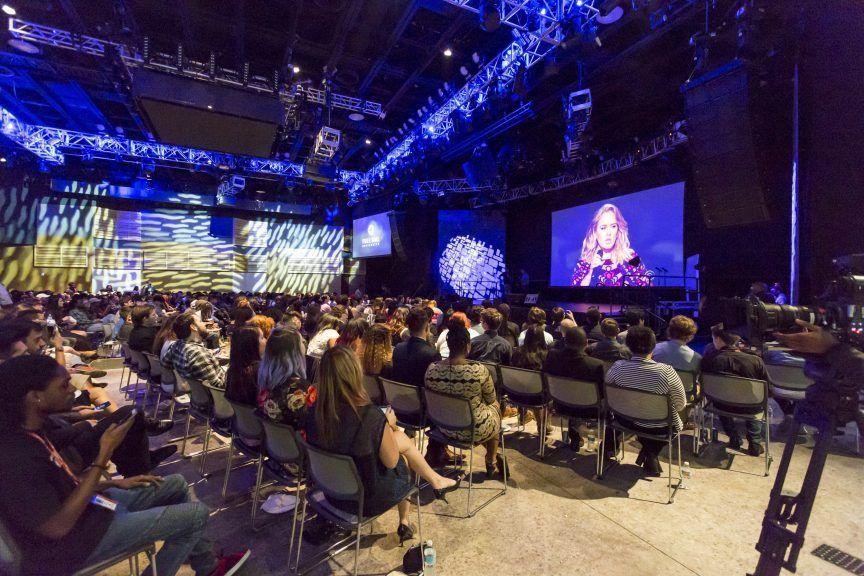 Full Sail kicked off the week in style with the GRAMMY celebration event, where students got the Hollywood experience as they walked the red carpet before watching the ceremony inside the Live Venue.
Career Networking Event & Tech Expo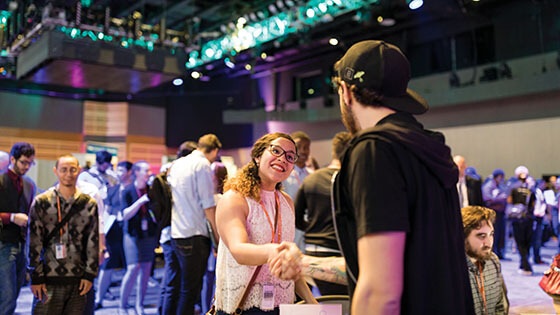 Both students and alumni dropped by the Live Venue at the beginning of the week for the Career Networking Event where they were able to network and explore future employment and internship opportunities with representatives from a wide variety of companies, including WWE, Warner Music Group, Clair Global, and Avalanche Studios.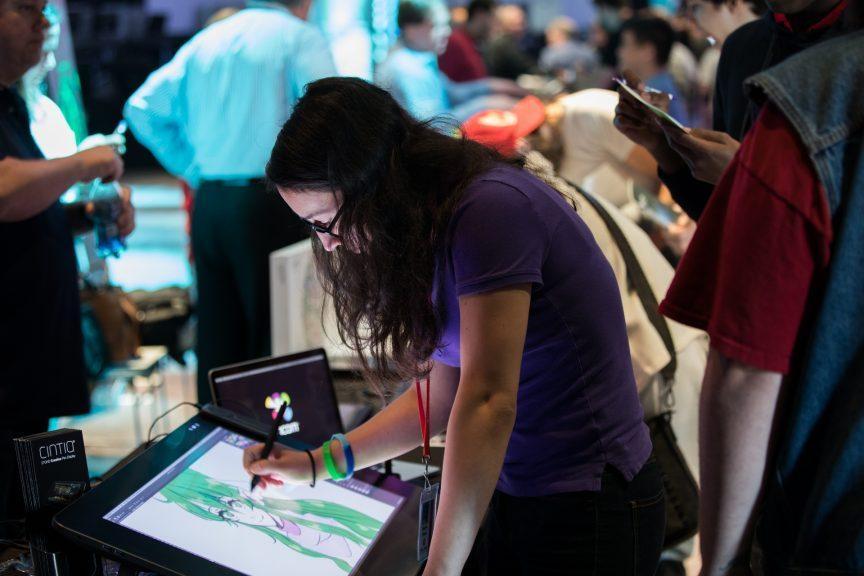 Companies such as Sony, Adobe, Sennheiser, Wacom, and Ableton set up booths inside the Live Venue for our Tech Expo. Here, students had the opportunity to get their hands on the latest tools and technologies.
Lectures, workshops, and green rooms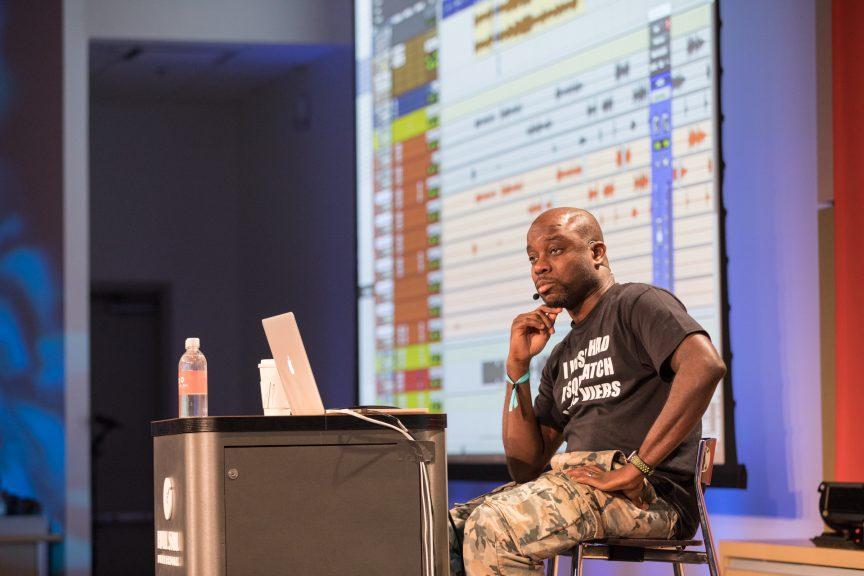 Throughout the week, there were over 200 educational panels, workshops, and meet and greets featuring Hall of Famers and industry experts. In this photo, Hall of Famer Leslie Brathwaite breaks down the mix he did for "Whole Lot" by Akon f/Migos.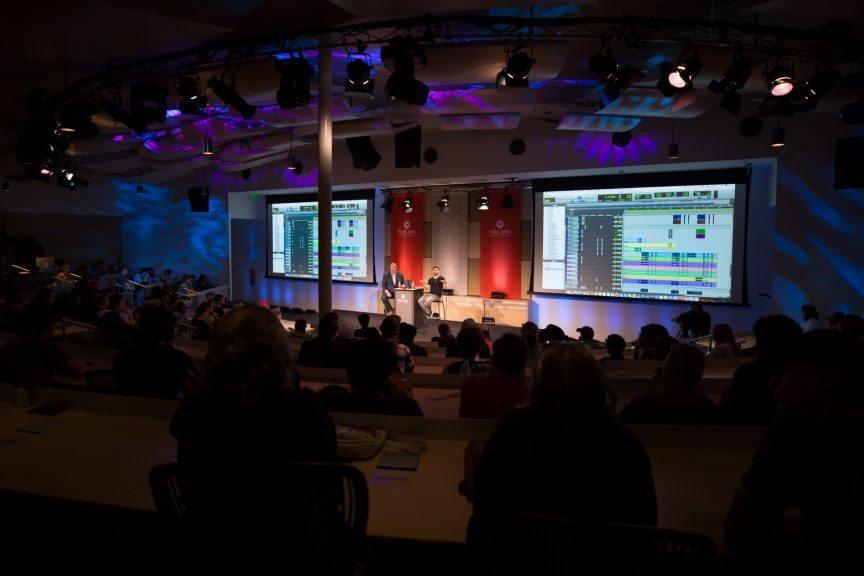 2015 Hall of Fame inductee Jordan "DJ Swivel" Young also led a live mix session for students, showing what went into The Chainsmokers' hit song "Closer."
Thank you @FullSail for all of the lectures from #FullSailHOF 8 on YouTube. It's awesome as a graduate to still experience Hall Of Fame Week
— DJ MAGZ (@DJMagz)
Interactive Creative Challenges & Art Wall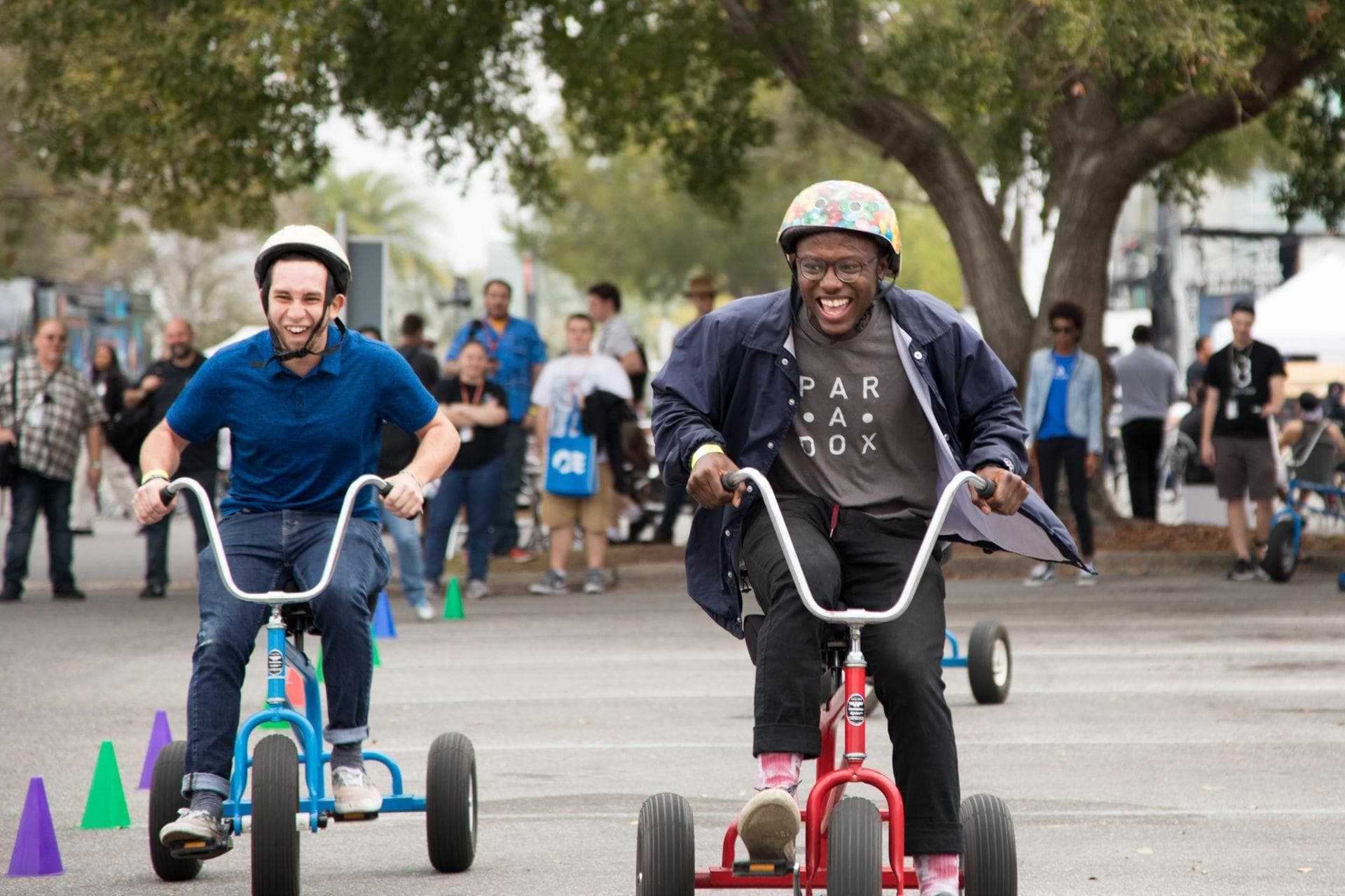 This year, Full Sail introduced Interactive Creative Challenges to the Hall of Fame Week festivities. Students joined the fun and participated in rock climbing, giant Jenga, silent disco, giant tricycle racing, and even Hollywood Mini-Golf.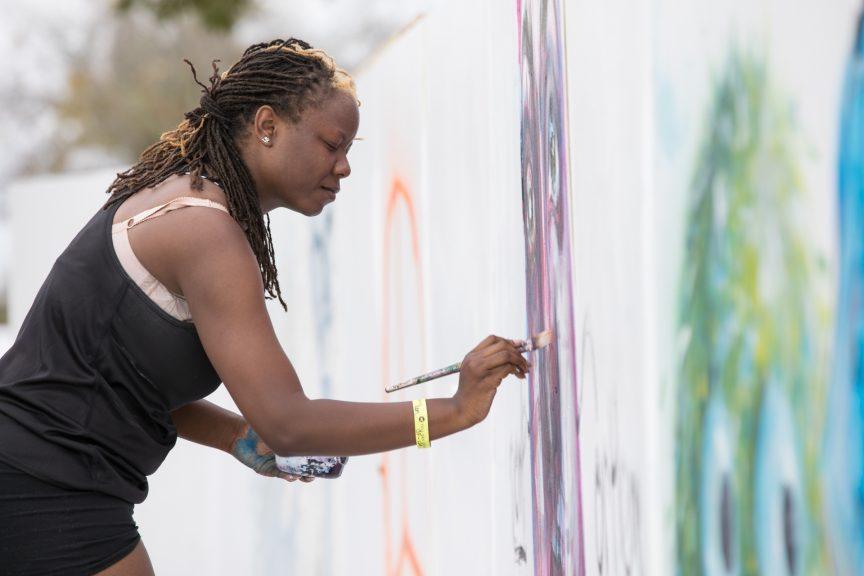 Right around the corner from the Interactive Creative Challenges, giant blank art mural was set up spanning the half the length of the parking lot. Throughout the week, students added original art, positive messages, doodles, and more. By the end of the week, the expansive mural was filled with colorful imagery.
Student Experience Competition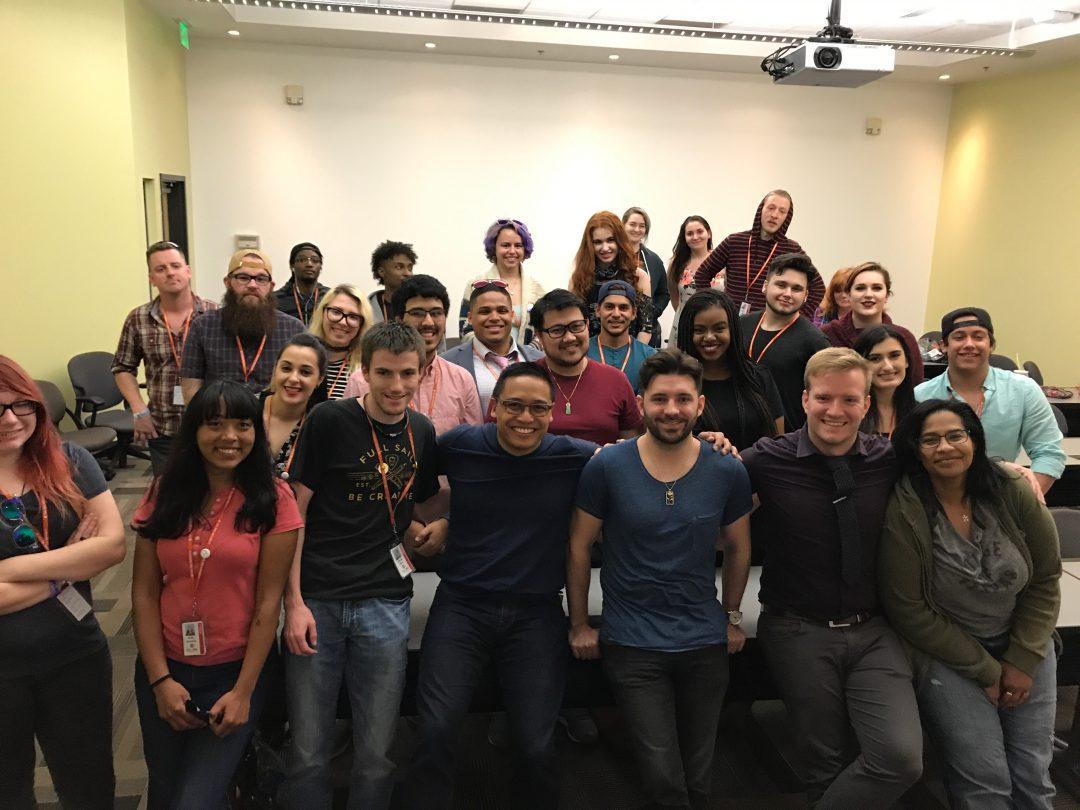 Fifty students were selected for a once-in-a-lifetime opportunity through the Student Experience Competition. The winning students enjoyed special access to panels and events, picked up some cool swag, attended a special green room session with Hall of Famers, and experienced the Induction Ceremony.
The Induction Ceremony & Student Afterparty
Hall of Fame Week was capped off by, of course, the induction ceremony, where the latest class of accomplished Full Sail grads were honored for their career success and continued dedication to the school. The celebration continued with an afterparty, with food, games, dancing, and prize giveaways for students.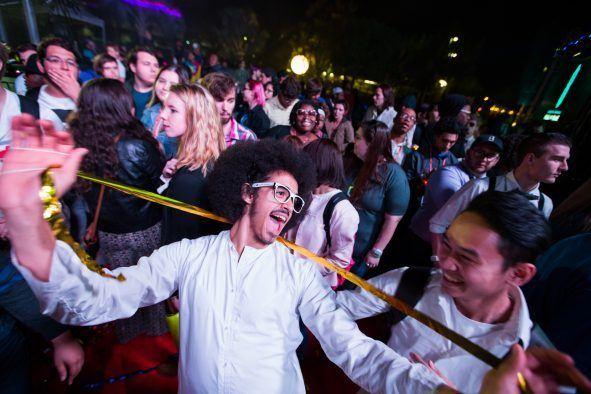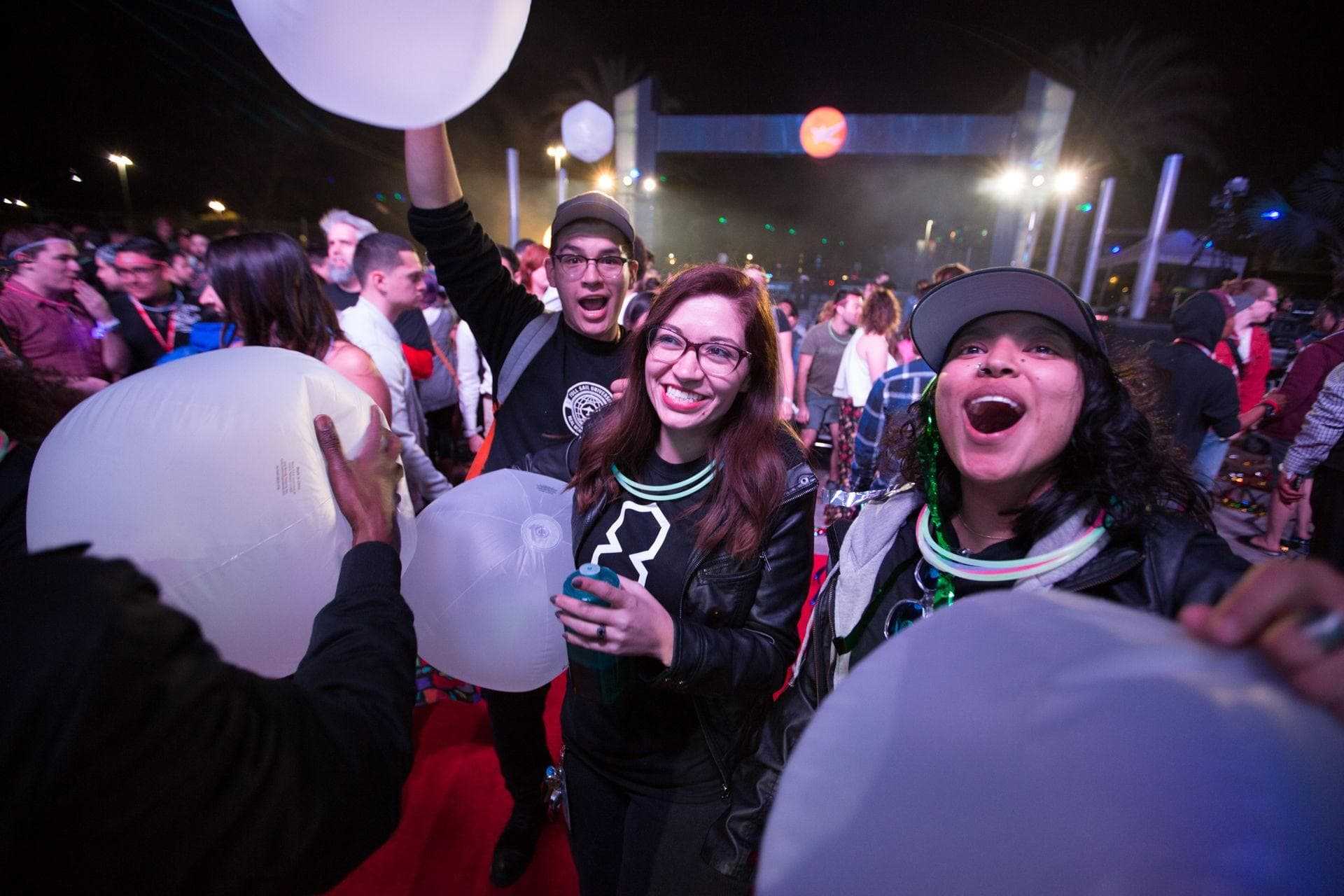 I am so impressed, inspired, and completely humbled by everyone I met this week. I've never felt so driven to learn and grow. #FullSailHOF
— Panser Spiced Latte (@TradeChat)