Published Nov 14, 2016
Seventeen Alumni Credited on Latin GRAMMY Nominated Projects
Seventeen Full Sail alumni have been credited on Latin GRAMMY-nominated projects across 14 different categories.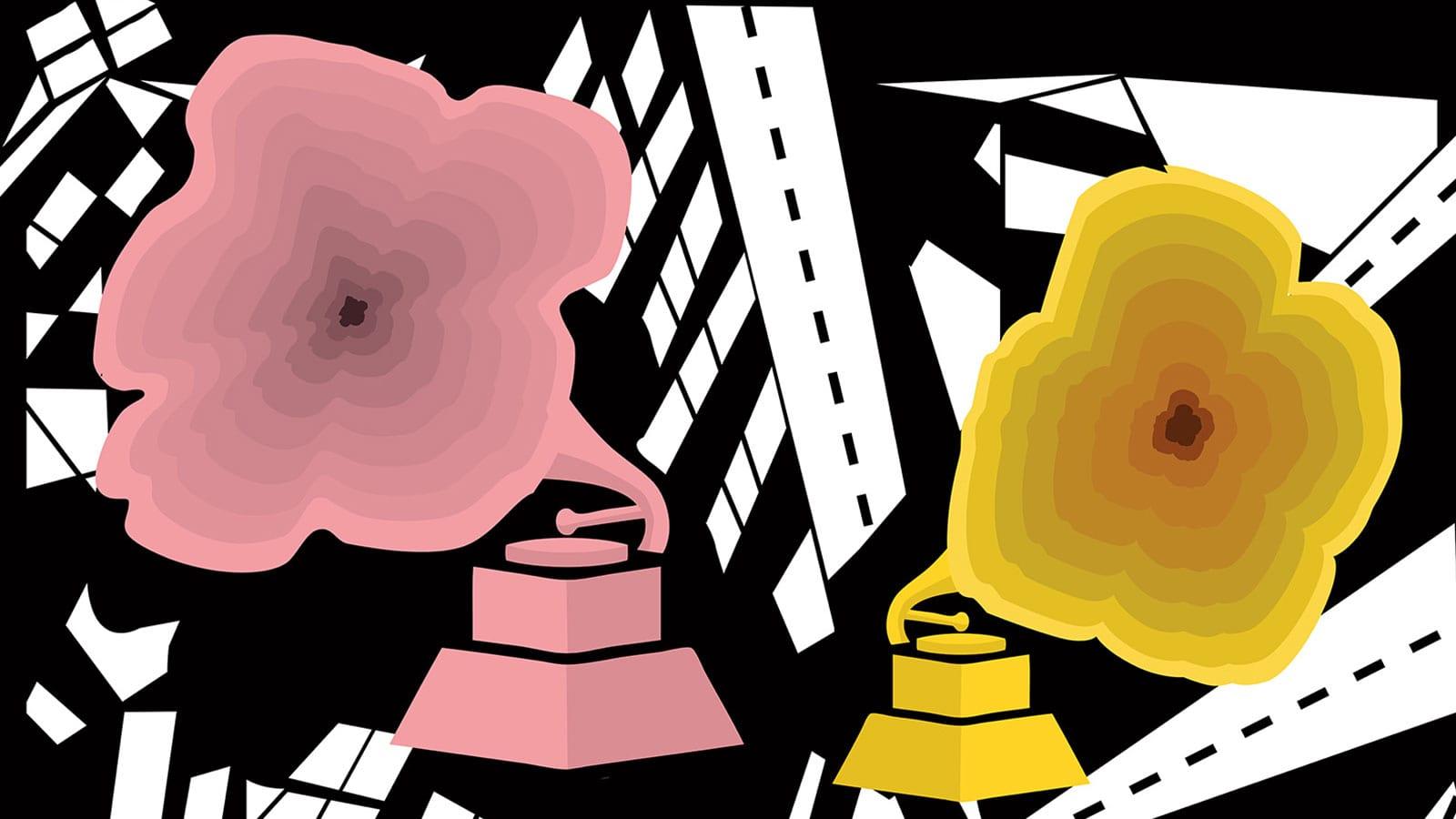 The 17th Annual Latin GRAMMY Awards will take place this Thursday from the new T-Mobile Arena in Las Vegas. Sixteen Full Sail alumni are credited as having worked on nominated projects in 14 different categories, with one grad – Rafa Sardina Iraculis – eligible to receive his own award for Producer of the Year.
Five-time nominee and two-time Latin GRAMMY winner Dave Clauss is up for two awards for his work as a mixer on the track "La Bicicleta" by Shakira and Carlos Vives in the categories of Record of the Year and Song of the Year. Dave was first given the opportunity to work with Shakira about 10 years ago when she was featured on a song with Wyclef Jean that he was working on. A few years later, she reached out to him to work on her album Sale el Sol, which went on to take home the Latin GRAMMY for Best Female Pop Vocal Album.
Mastering engineer Felipe Tichauer has worked on a total of nine nominated projects and received one Latin GRAMMY award in his career thus far, with four of those projects on this year's nominee list.
"[Working with] Elza Soares on "A Mulher do Fim do Mundo" (nominated for best Musical Popular Basileira Album and Best Portuguese Language Song) was like a gift to me, being able to work with such an iconic singer in Brazilian music history," Felipe said. "That was such a courageous album, super avant-garde, breaking all the rules. It has had a huge impact in the industry and I will be forever grateful for the opportunity."
Felipe also worked with Céu on her album "Tropix," which was nominated for Best Portuguese Language Contemporary Pop Album and Best Engineering Album.
Check out the full list of alumni involved in this year's nominated projects below, and tune in to www.LatinGRAMMY.com on November 17 at 4 p.m. EST to watch live coverage of the event.
Record of the Year
Diego Torres – "Iguales"
Richard Bravo: Percussion, Re-Recording Engineer (Recording Arts, 1988)
Rafael Sardina Iraculis: Mixer (Recording Arts, 1993)
Carlos Vives & Shakira – "La Bicicleta"
Dave Clauss: Mixer (Recording Arts, 2006)
Album of the Year
Andrés Cepeda – "Mil Ciudades"
Richard Bravo: Engineer (Recording Arts, 1988)
Mauricio Vilar: Engineer (Recording Arts, 2001)
Fonseca – "Conexión"
Richard Bravo: Engineer (Recording Arts, 1988)
Diego Torres – "Buena Vida"
Richard Bravo: Percussion, Re-Recording Engineer (Recording Arts, 1988)
Rafael Sardina Iraculis: Mixer (Recording Arts, 1993)
Julieta Venegas – "Algo Sucede"
Eduardo Chermont: Engineer (Recording Arts, 1991)
Hector Castillo: Mixer (Recording Arts, 1999)
Song of the Year
Andrés Castro, Shakira, & Carlos Vives – "La Bicicleta"
Dave Clauss: Mixer (Recording Arts, 2006)
Best Traditional Pop Vocal Album
Andrés Cepeda – "Mil Ciudades"
Richard Bravo: Engineer (Recording Arts, 1988)
Mauricio Vilar: Engineer (Recordings Arts, 2001)
Diego Torres – "Buena Vida"
Richard Bravo: Percussion, Re-Recording Engineer (Recording Arts, 1988)
Rafael Sardina Iraculis: Mixer (Recording Arts, 1993)
Best Urban Fusion/Performance
Yandel – "Encantadora"
Martin Nieves: Assistant Engineer (Recording Arts, 2014)
Best Urban Song
Egbert Rosa Cintrón, Farruko, Eduardo A. Vargas Berrios, & Yandel – "Encantadora – track from: Dangerous"
Martin Nieves: Assistant Engineer (Recording Arts, 2014)
Best Pop/Rock Album
La Santa Cecilia – "Buenaventura"
Sebastian Krys: Engineer, Mixer, Producer (Recording Arts, 1991)
Best Salsa Album
India – "Intensamente India con Canciones de Juan Gabriel"
Bianca Champagne: Production Coordinator (Internet Marketing, 2014)
Best Tropical Fusion Album
Gente De Zona – "Visualízate"
Miguel Correa: Assistant Engineer (Recording Arts, 2012)
Antonio "Tony" Mardini: Mixing (Recording Arts, 1998)
Alfonso Ordóñez: Engineer (Music Business & Recording Arts, 2008)
Jason Silber: Assistant Engineer (Recording Arts, 2011)
Nicholas "Nick" Valentin: Assistant Engineer (Recording Arts, 2004)
Best Portuguese Language Contemporary Pop Album
Céu – "Tropix"
Michael "Mike" Cresswell: Mixing (Recording Arts, 1993)
Felipe Tichauer: Mastering (Recording Arts, 1999)
Best Musica Popular Brasileira Album
Elza Soares – "A Mulher Do Fim Do Mundo"
Felipe Tichauer: Mastering (Recording Arts, 1999)
Best Portuguese Language Song
Douglas Germano – "Maria Da Vila Matilde" – track from: "A Mulher Do Fim Do Mundo"
Felipe Tichauer: Mastering (Recording Arts, 1999)
Best Latin Children's Album
123 Andrés – "Arriba Abajo"
Ruben Salas: Engineer (Music Business & Recordings Arts, 2008)
Best Engineering Album
Céu – "Tropix"
Michael "Mike" Cresswell: Mixing (Recording Arts, 1993)
Felipe Tichauer: Mastering (Recording Arts, 1999)
Producer of the Year
Rafa Sardina Iraculis: Producer (Recording Arts, 1993)