Published Jan 25, 2022
Audio Production Faculty Collaborates With 'USA TODAY' on Climate Change Data Project
Full Sail's Audio Production teachers worked with reporters from USA TODAY to compose original songs based on climate change-related rainfall data.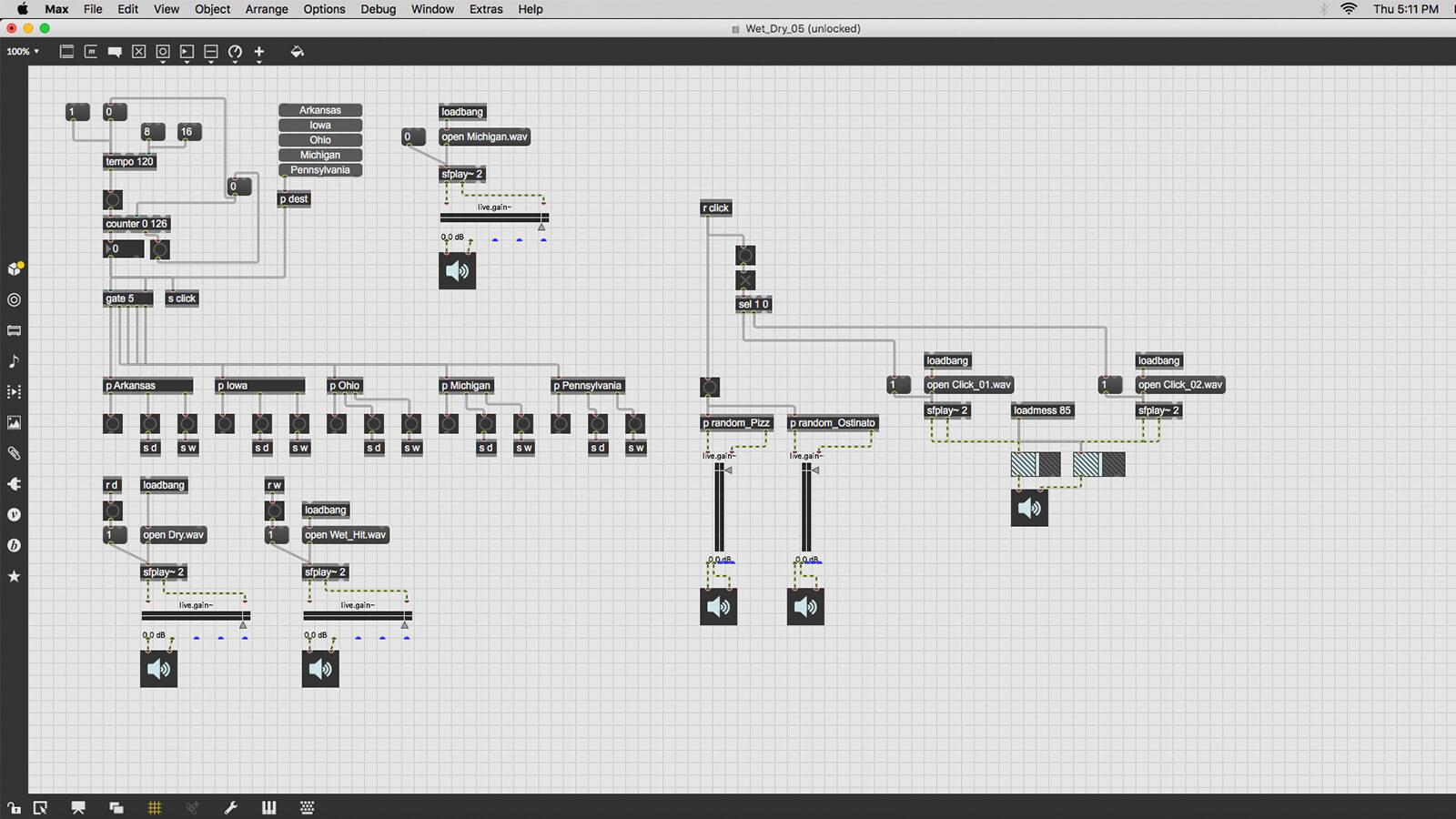 Climate change has far-reaching consequences, but sometimes it's hard to understand how those global changes impact your day-to-day experience. One of the noticeable daily effects of climate change is rainfall: In recent years, some areas of the United States have dealt with unusual flooding or droughts. Reporters at USA TODAY scoured more than 100 years of United States rainfall data to determine climate-related trends, but they needed help creating a sensory experience based on the data. That's where Full Sail's Audio Production faculty came in.
"To help explain the impact of those precipitation changes, USA TODAY turned to Full Sail University in Winter Park, Florida. Three faculty members at the music and recording school – Marc Pinsky, Dr. Timothy Stulman, and Thomas Owen – agreed to compose original music for each state based on more than a century of precipitation data," says the publication.
It's no wonder that Full Sail was a resource for USA TODAY. The school's online Audio Production program teaches students how to become independent audio creators for careers in games, music, live production, and visual media. The classes cover topics like music business, technical skills, production, editing, mixing, and anything else students require to create the audio content they need. Aside from the program's emphasis on hands-on learning, its devoted, experienced instructors make it stand out.
"It goes without saying that [our instructors] are creative and technical wizards," says Audio Production Program Director Brian Smithers. "The thing that really distinguishes them is whether they can explain their creative and technical processes clearly, and that's at the heart of our interview process. This sonification project hits the nexus of these three aspects—creativity, technical skill, and a penchant for making complex information accessible to others."
One of those course directors, Marc Pinsky, created music to represent rainfall data from five different states. USA TODAY included his individual pieces for Arkansas, Iowa, and Michigan in their feature article. His technique emphasized the significant increases or decreases in rainfall over the last few years.
"I took a look at what the top 10 dry years and top 10 wettest years were. I created a simple rhythmic click, which signified the marching of time as the years passed. Every single time you heard a click, that was another year that passed. And based off of that, when it was a year that was very dry, I had an additional sound play, which was a lower tone. And when it was a really wet year, I had an additional sound play, which was a much higher pitched instrument."
Marc called on his teaching experience to compose his audio. When he helps students break out of writer's block, he assigns numbers to different notes or chords and tells his students to write a song based on a random string of numbers.
"I used to write just the musical scale for the scale of C on the board, and below each one of those notes I would write a number. And then I would take something like the school's phone number and say, 'Okay, these numbers, if you look at the board, can also be referred to as notes'… And it doesn't matter where the numbers come from. I mean, as I said, you can use a phone number. You can use credit cards. You can use anything. It's all up to what you take the numbers from and then you just have to associate those numbers with specific notes."
You can read more about Full Sail's contributions to this project here.