Published Sep 14, 2018
Ben "Billions" Diehl on The Creative Pivot that Made Him One of Hip Hop's Most Coveted Producers
Ben Diehl spent years engineering records for some of hip hop's biggest names before switching to producing. Now, he's won three GRAMMYS in two years, and he shows no sign of slowing down.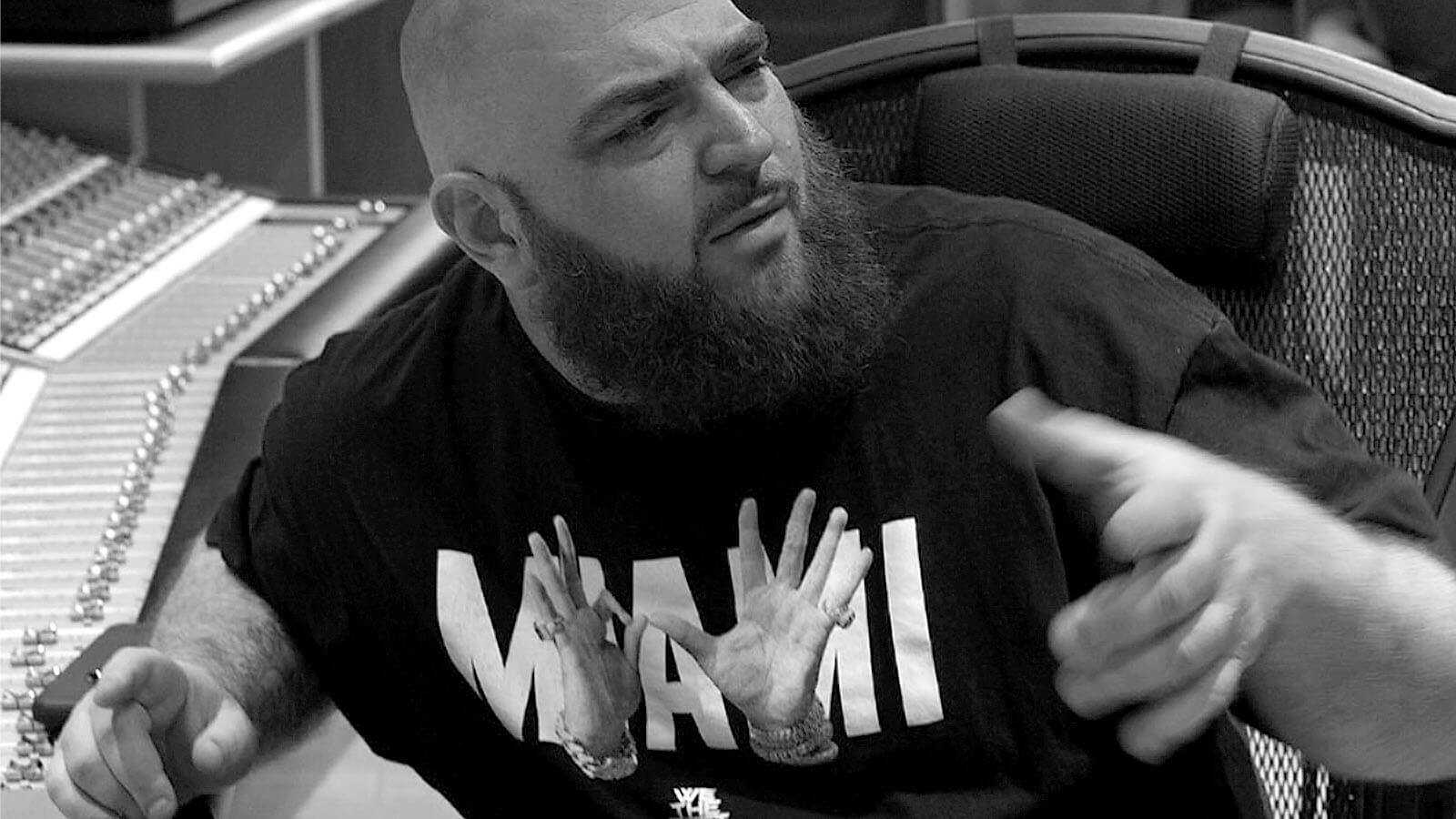 It's 4 p.m., and Ben "Billions" Diehl is just waking up.
"I'm waiting for this cold brew to kick in," he says. "You know, my mom used to be nervous that I was never going to be able to keep a job. Luckily, I found a job where I can work until six in the morning and still be successful."
The term "successful" might be an understatement. Since graduating from Full Sail's Recording Arts program in 2004 and the Entertainment Business bachelor's program in 2005, Ben has produced some of pop and hip hop's biggest hits, including French Montana's "Lockjaw," The Weeknd's "Often" and "Party Monster," and "6 Inch" from Beyoncé's iconic album Lemonade. He might be the most prolific producer quietly working in popular music today — his production credits have earned him three GRAMMYs since 2016. However, before becoming a producer, Ben racked up almost a decade's worth of engineering credits.
"I took the long way around," he says. "I didn't go to college until I was 22, which means I didn't start working until I was 24. But it gave me an advantage in that I knew not to get ahead of myself. I got to watch so many people come up and fall off. I would tell myself when I get my shot I'm going to do it right."
Ben began his career as an intern at Circle House Studios in Miami, where he got his first break working on Rick Ross's 2006 debut album Port of Miami. Ben worked his way up to an engineering position at the studio, and later, to head engineer. Eventually, he left Circle House to work with DJ Khaled full time as head engineer and studio manager of We the Best Studios.
During that time, Ben didn't have the time or inclination toward making his own music. He was happy being an engineer and doing some light A&R work for We the Best — business was good and, more importantly, he enjoyed the job security that came with the position.
"When you're an engineer, you get paid every day. But when you're a producer, you only get paid if you produce something that's worth money," he says.
Which brings us back to that original definition of success. Just when Ben's career was picking up, his mother passed away. Instead of slowing him down, grief lit a fire under him.
"It made me believe I really have an angel looking out for me," he says. "So, in a way, I became fearless. I wasn't scared of rejection, and if it took longer than I expected, then so what?"
With this new fearlessness, Ben started making time to work on his own beats. Some of them found their way onto DJ Khaled's albums, where they caught the attention of his collaborators. That's when The Weeknd called.
"When I look back, one phase led to another. I was an engineer for ten years. Then I was producing a bunch of rap music. But once [The Weeknd's] "Often" came out, it proved to a lot of people that I wasn't just a hip hop producer. It opened the doors for me to be able to do some pop and R&B music.
"Every step of the way gave me more confidence," he adds. "But my past life as an engineer gave me a good perspective. I remember one of my teachers at Full Sail telling us that an artist's life is short. A producer's life is a little longer, and an engineer can outlast everyone because they're not subjected to the tastes and opinions of the outside world. Even now, I'm not trying to be the flashiest guy in the room. I still sometimes act like an engineer who produces, meaning I have to be there before everybody and leave after everybody."
Anyone with talent can make a career pivot, but not everyone can do it with humility. Ben's career is proof positive that playing the long game can pay off in more ways than one — by earning success through hard work and garnering serious wisdom along the way.