Published Apr 28, 2022
Building a Formula 1 Race Car Simulator on Full Sail's Campus
How Full Sail's Simulation & Visualization program is giving students unique work experience building a racing simulator to scale modeled after Red Bull Racing's F1 race car.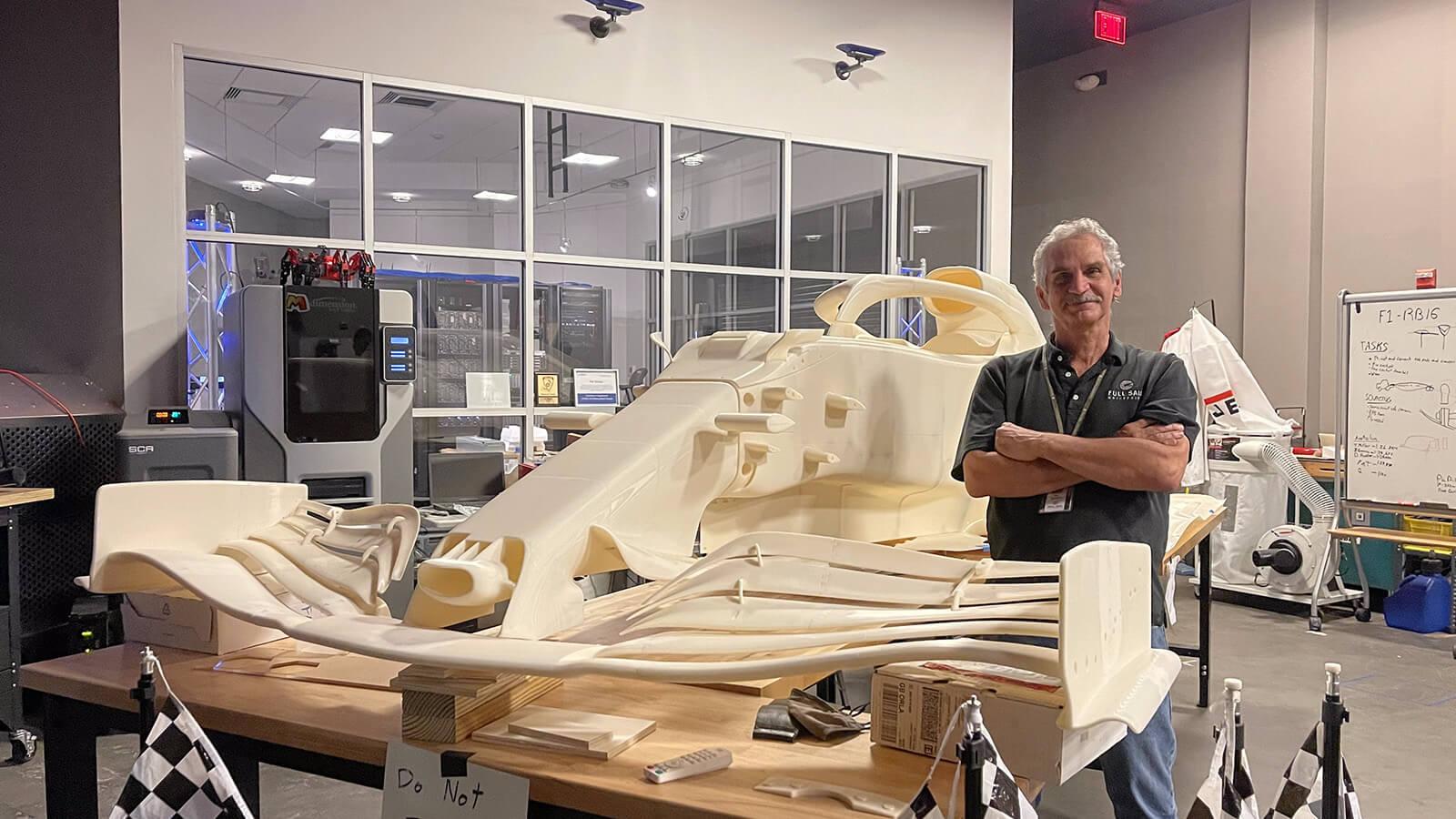 When walking into Full Sail University's Simulation Lab, it's difficult not to be taken aback by the incredible immersive technology that outfits the space. A motion platform created by aerospace motion control company Moog and projection mapping on the walls allow visitors to be transported to new and exciting worlds through simulation. But what has the Simulation & Visualization program buzzing is actually behind the curtain.
Stepping through a threshold in the massive projection mapping screens and into the lab's workshop reveals what students in the program and course director Pat Starace have been working on lately: A massive 3D-printed race car. Built to scale, the model is a replica of Red Bull RB16, a Formula 1 racing car designed and constructed by Red Bull Racing. Once completed, the car will create an experience where users can simulate operating a Formula 1 vehicle.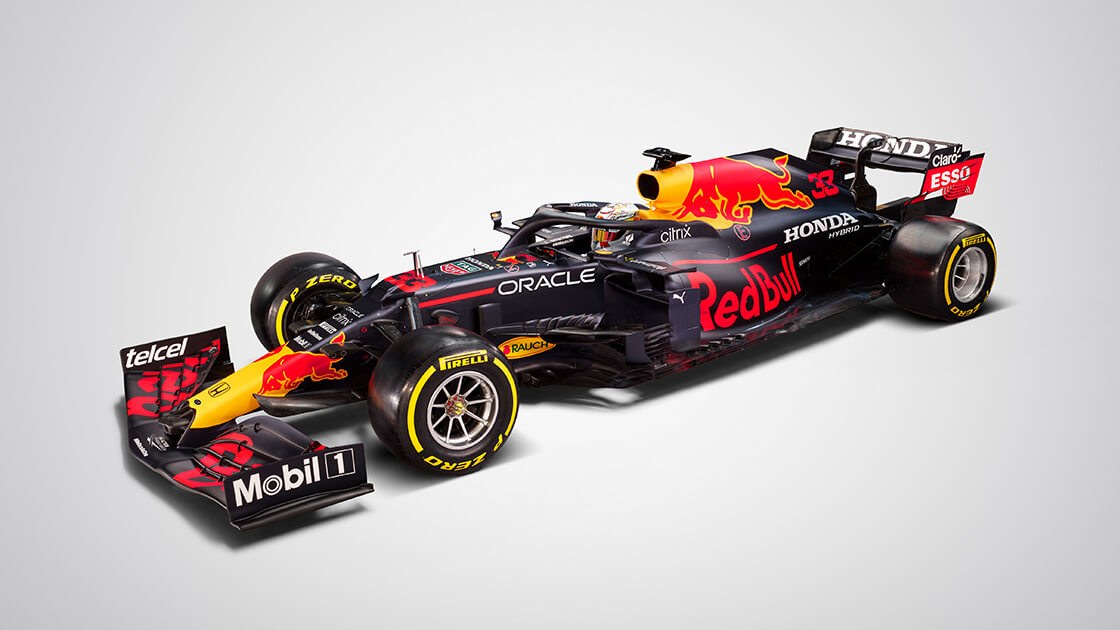 Red Bull RB13, the Formula 1 race car being replicated on Full Sail's campus.
"I think I can safely say that nowhere in the world has somebody 3D-printed a full-sized Formula 1 car," says Pat, who sees students work on the project in months 19 and 20 of the Simulation & Visualization program. More than two dozen students have contributed to the build since it started, allowing them to gain invaluable experience in the AR/VR field.
When Red Bull Racing caught wind of the project, they visited Pat and his students with F1 driver Scott Speed for a roundtable discussion. "Now these students can put on their resume that they assisted in the development and fabrication of a full-sized 3D-printed Red Bull Formula 1 car under the direction of subject-matter experts from Formula 1, Red Bull, Red Bull Racing, and so on."
Roughly 4,500 print hours into the build, students have played a pivotal role in bringing the racing simulator to life. For Pat, workshopping the fabrication of the car with students has been the most rewarding aspect. "I'm blessed to be around all of these genius students," says Pat. "When we discuss something, we come up with a plan of action that works. I might lay down a procedure, 'Okay, this is how I think we're going to do it.' Then I just give it to them. I'm ecstatic with what the students are doing here."
As the project continues to develop on the Full Sail campus, Pat and his team will work to replicate the car down to its final details, paint job and all. Next, they'll move into the software development phase where they'll design the virtual simulation to accompany the massive physical build.
"I think employers have to recognize that some of these projects are incredibly amazing, that they would love to have worked on something like this," says Pat of this unique work experience for students at Full Sail. "When you can do that in your early stages in your career, it's only upward after that."