Published Oct 04, 2022
Computer Animation Grad is a Podcast Producer and Author
Computer Animation grad Phil Ellering produces a tech-savvy podcast about 3D mapping for Reality Capture Network and writes children's books on the side.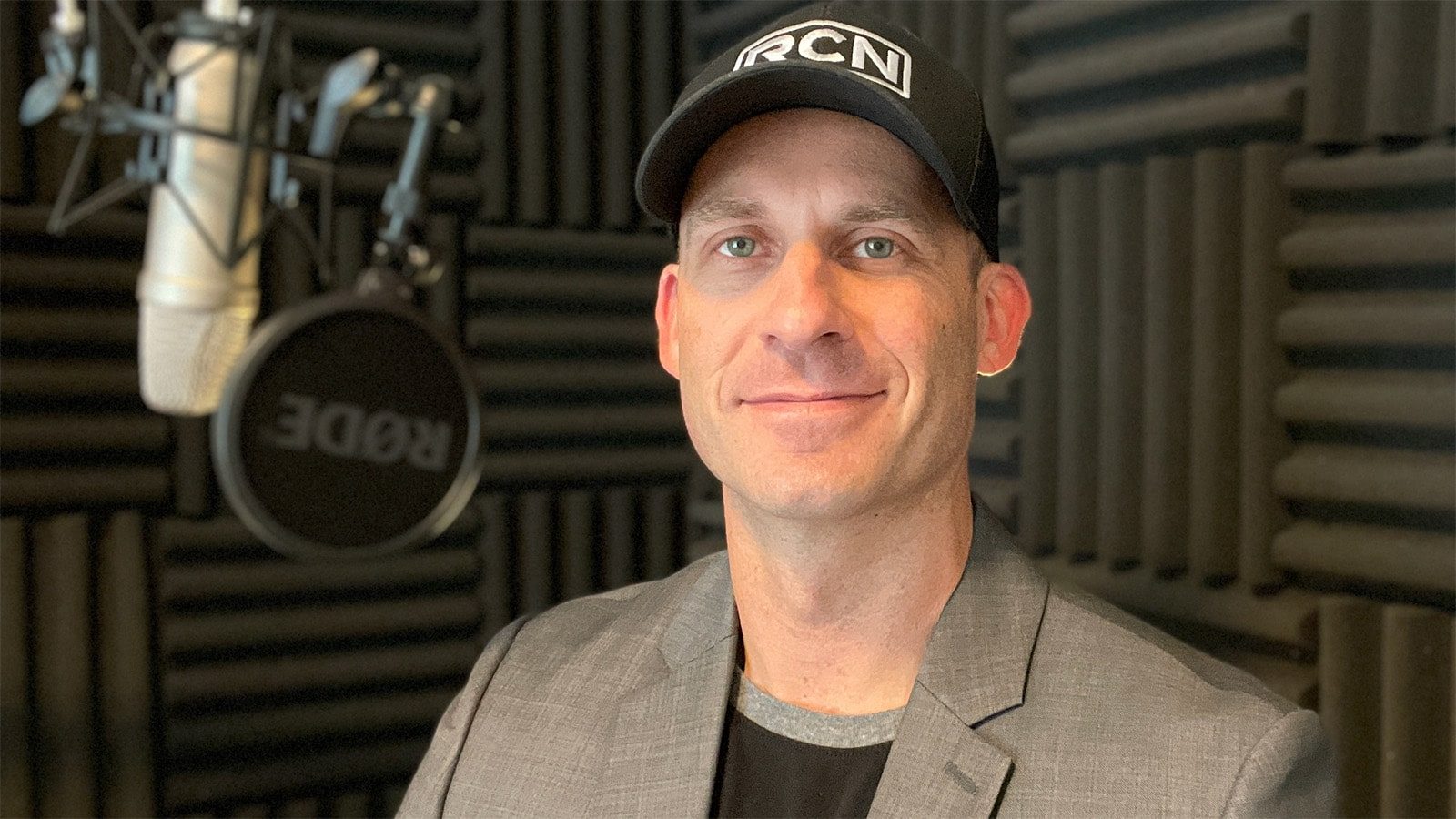 Phil Ellering has vivid memories of the day an assembly at his junior college changed his life. His instructor for an Introduction to Digital Arts class insisted that he attend a presentation about computer animation, but Phil was hesitant to learn about something that was outside of his comfort zone.
"I was designing this logo and she goes, 'Phil, it's time to go.' And I was like, 'Actually, I'm going to sit this one out.' And she looked at me, she goes, 'You're going'… I went, and there was a panel of students that had gone to Full Sail. And everything that they were saying was resonating with me. They were saying, 'I wasn't a very technical person. This school scared me'… The more everyone on the panel was talking, I thought, 'Wow, I'm supposed to do this,'" he remembers.
Phil went home that day and told his father that he was going to Full Sail to study Computer Animation. The program gave him the confidence and technical skills to spread his creative wings and pursue career paths that he'd never considered. Today he's balancing his work as an editor, designer, and podcast producer for Reality Capture Network with his children's book series about Stuffy, a character he designed during his time at Full Sail.
Phil's journey with Reality Capture Network (RCN) started when he was hired as a laser scanning technician for its parent company, Nexus 3D. Nexus 3D uses tools like laser scanners and drones to create 3D maps of architectural sites and complete land surveys for clients like oil and gas companies. Phil's role at the company shifted when Nexus 3D's founder asked him if he'd like to help spread the word about the business's services by producing a podcast. Phil jumped at the chance, and he quickly put his video editing and animation expertise to use by creating visual animation fly-throughs, motion designs, promotional animations, social content, intros and outros, and hype videos for the show.
The Reality Capture Network Podcast has become a popular educational resource for the 3D technology industry, and Phil is putting all of his skills together as he gets ready for RCN's second professional conference.
"I think life all the way up to this point was setting me up and preparing me for this position, which is wear as many hats as you possibly can and work as hard as you possibly can and use as many of your creative skills as you possibly can," he says. "It's been a huge undertaking, but it's been a lot of fun."
When he's not working behind the scenes at RCN, Phil makes time for another creative project: illustrating and writing a series of children's books about a character named Stuffy. His daughter brought the idea out of retirement when she came across one of Phil's old drawings.
"One day she found a little sketch of a character that I created while in a 2D animation class at Full Sail. The assignment was to do a character in a walk cycle. I ended up making Stuffy, who was round and soft and friendly and simple. I got done on the first day and the instructor, Sam, who had worked at Disney, walked by and goes 'A,'" Phil recalls. "Eleven years later, my daughter pops up on the scene, and she found a sketch of Stuffy."
Phil's daughter loved the roly-poly character so much that she started asking Phil to draw Stuffy constantly. They eventually started drawing together on a daily basis, and connecting with his daughter over Stuffy inspired Phil to create the Stuffy books. There are currently two books in the series with a third on the way, and Phil makes behind-the-scenes trailers for each book.
Whether he's drawing with his daughter or editing podcast episodes about 3D laser scanners, Phil is creatively fulfilled. His enthusiasm for art set him on the right track, but his time at Full Sail helped him reach new professional heights.
"School was huge for me," he says. "I don't think I would've had the belief in myself in a role like this. If I could go back 15 years, 20 years and look at what I'm doing now, it would terrify me, just with the workload and the amount of things that I'm tasked to do. But school was paramount in setting you up for the intensity, the clip that you're going to be working at, and just staying nimble. It really did prepare me for what I do now."