Published Feb 23, 2022
Computer Animation Grad Leads Award-Worthy VFX Teams
As a Visual Effects Supervisor, Rob Price helps bring fantastic worlds to life on shows like the VES Awards-nominated Sweet Tooth.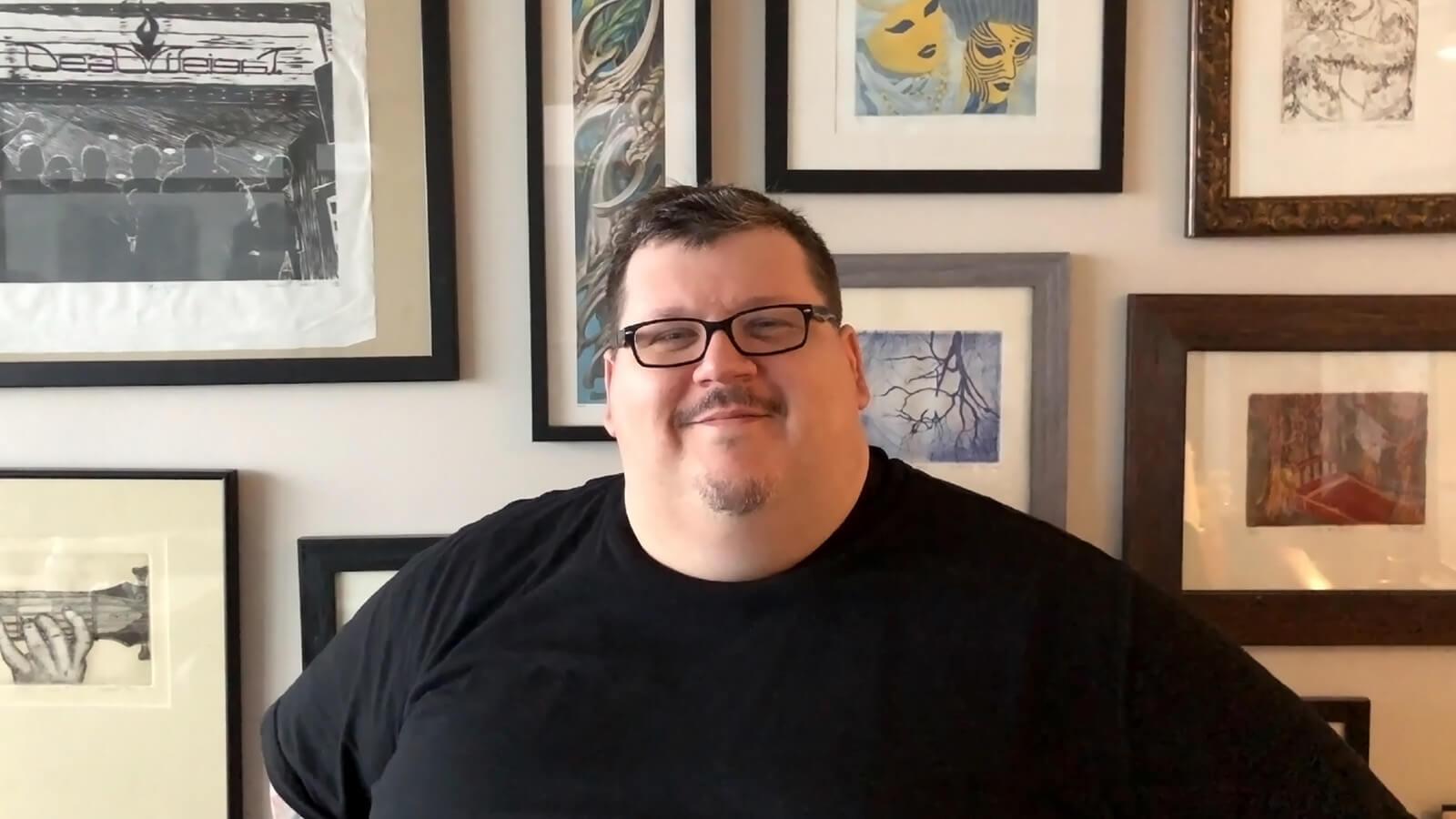 Jobs in film and television will keep you busy, and Rob Price's role is no exception. The Computer Animation grad is a Visual Effects Supervisor for Zoic Studios, where he's led VFX teams on Netflix shows like The Haunting of Bly Manor and Midnight Mass. His recent work on Netflix's Sweet Tooth earned his team a Visual Effects Society Awards nomination. Rob's high-level animation skills, years of industry experience, and knack for problem solving helped him land a VFX role that he loves.
Rob spent a few years after high school figuring out what he wanted to do; he eventually decided to combine his love of art and movies to digitally create art for TV and film. He signed up for Full Sail's Computer Animation program and quickly got a taste of the animation industry's expectations.
"It's been interesting that a lot of the tight turnarounds at Full Sail really did cross over into the actual industry," Rob remembers. "[At work], you need to figure everything out and do it the fastest way possible… Figuring things out and critical thinking are two of the things that you have to have at Full Sail because you learn a brand new thing every month on different software, and you just need to make it work. That's what's going to happen in the industry, too."
After graduation, Rob moved to Los Angeles with a couple of his Full Sail classmates and picked up some freelance work and entry-level gigs. He worked as a compositor for a few different studios before landing at Zoic Studios, and he's spent the last eight years there as a Visual Effects Supervisor.
Most visual effects work takes place in the post-production process, but Rob's work begins in pre-production. He meets with the project's director and other department heads to determine the show's visual effects needs and work out a budget. Once filming begins, Rob keeps in close contact with additional supervisors and department heads who work in CG, compositing, tracking, layout, character development, asset building, and more. He reviews various dailies for components like lighting, animation, and asset builds for characters, and as the production progresses, he reviews compositing and final shots before they get delivered to clients. All of the cross-departmental work makes communication and problem solving essential.
"One of the most important things I've always found for visual effects is your ability to problem-solve," he says. "There's always something that you need to figure out and find the best solution to, which is often a group effort… Talking [to other people on the production] is the best way to get the best results; you lean on everybody's opinion. But problem solving is probably the most important thing for any part of visual effects work, in my opinion."
That commitment to communication is reaping dividends for Rob: His visual effects team on Netflix's Sweet Tooth was recently nominated for Outstanding Supporting Visual Effects in a Photoreal Episode for the 20th annual Visual Effects Society Awards. The nominated episode, "Sorry About All The Dead People," touched on a number of different visual effects, like character work and environments. Rob's team used tools like drones and virtual production technology to make the episode stand out.
"We're doing pre-production visual effects to go on an LED wall that we then film with, which creates a really nice marriage of inspiration for the final shot. For Sweet Tooth, we used a lot of environments in Unreal [a video game engine], as well as a combination of filmed elements. When they're going down the gondola, we actually flew a drone down the side of a mountain. Then we put in all the CG gondola towers and cables and everything, and then we filmed on set with all that stuff playing around the actors," Rob explains.
The creativity that Rob gets to display on these popular Netflix shows makes his job a coveted role, but he didn't get here on his own. On top of the hard work that he put in as an individual, Rob wouldn't be where he is without the relationships he forged along the way.
"A giant part of my success has been working just as hard or harder than other people and getting recognized for it. Try not to hold yourself back; put yourself out there and don't be afraid. A lot of things with short contracts are a little bit scary but just have confidence in yourself that connections you make during this project will lead to the next one, because that happened a lot for me."