Published Jun 21, 2019
Discover Full Sail's Smart Lab
The space features the latest technology solutions in homes, wearables, and more.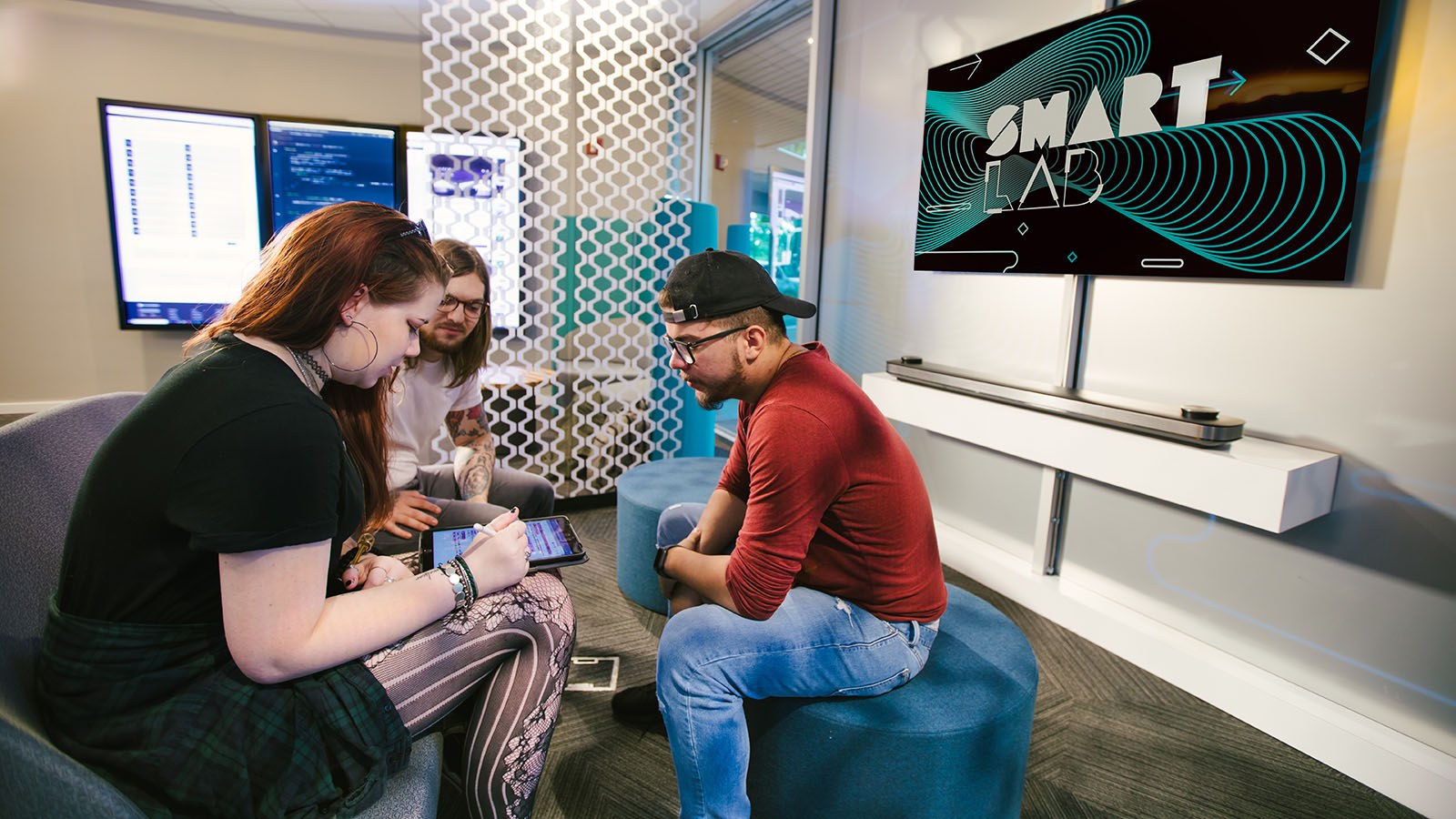 Full Sail's Smart Lab is a dedicated learning facility for students that features the latest technology solutions in homes, wearables, and more. The lab features a wide range of devices, a touchscreen hosting interactive applications, and connected household technology including thermostats, appliances, and televisions, allowing students to develop apps for the next generation of smart homes.
"The Smart Lab serves as a technology-focused playground where our students can explore, test their ideas, and create," said Josh Donlan, the program director for Full Sail's Mobile Development degree program. "As technology continues to evolve so will the Smart Lab. We can't wait to see the projects that will come out of this space."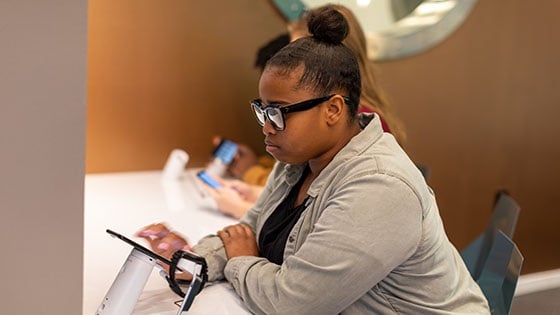 The Smart Lab provides a range of mobile devices – tablets, phones, wearables – running both iOS and Android, so students can deploy their projects on real-world technology.
The space is broken up into multiple designated areas. The Presentation area hosts meet ups, giving students the opportunity to collaborate, network, and learn with industry guests while receiving context and reinforcement for material they learn throughout their enrollment.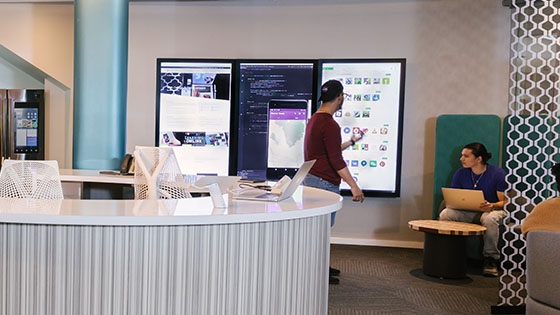 The Smart Lab offers a blend of advanced technology and comfortable spaces for collaboration.
The Device Bay provides students with access to several modern development devices including phones and tablets from Apple and Google. Emphasizing hands-on education, the space allows students to extend their learning to specializations and hardware that align with their individual passions.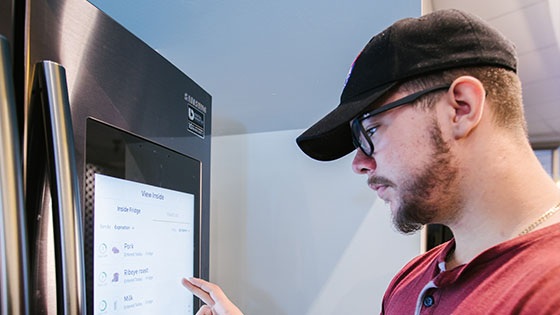 The Smart Lab includes "smart home" appliances – like this internet-connected refrigerator – that give students the opportunity to work with the advanced technologies that are redefining domestic life.
An expansive Touch Wall hosts interactive applications and works as a living portfolio that showcases previous students' work, allowing current students to gain insight into the types of projects assigned throughout the program. To help students study and understand the way we consume and interact with technology at home, the Living Room has an Apple TV and Android TV, and the Kitchen hosts small appliances and an interactive refrigerator.