Published Jul 11, 2016
Doing It All: Full Sail Faculty Run a Successful Indie Game Studio
After all having previously working in the traditional game industry, they decided it was time to make a change.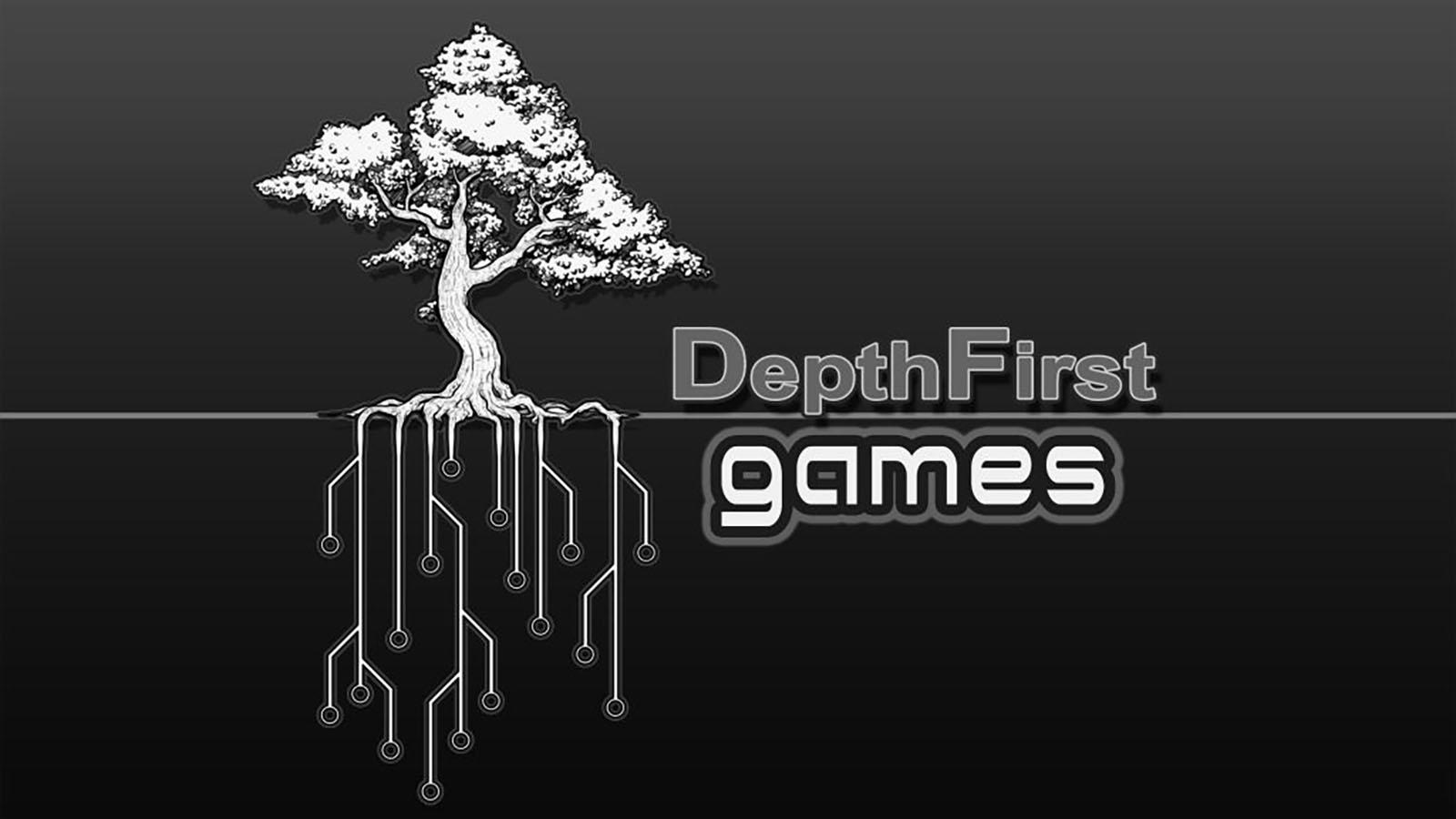 Being in a room with the Depth First Games team is like being with a group of brothers. They joke around and are critical of each other, but they are undoubtedly a family; a family that is able to work hard and support each other to achieve their dreams.
Depth First Games is an independent game studio founded in 2010 by Game Design Department Chair and Course Director Ricardo Aguiló, Game Design Course Director Juan Sánchez, and Game Development bachelor's grad Jon Schreiber (who is no longer with the company). That initial team of three has grown into 13; the majority of whom are Full Sail grads, or faculty members in the Game Design bachelor's program.
After all having previously working in the traditional game industry, they decided it was time to make a change. The ability to self-publish a game opened the door for this new company; something that would've been unheard of just six years ago.
"Depth First Games was formed because we felt that our hands were constantly tied [while working for a third party company]," says Ricardo. "We felt that we could make a game better, but we were always getting pushback from the publishers [due to deadlines and budgets], which limited our creativity."
The most impressive part about this team is that they published two complete games while also working full-time jobs, something that Ricardo highly encourages for anyone interested in getting into the indie industry.
"If you want to start an indie studio, don't make it your sole source of income. You're not going to make games that compete with triple-A titles; that's not what it's about. It's about finding these niches that don't have a bunch of people targeting them. Your focus shouldn't be to make a financially viable product (it's great if you do) but your focus should be making good games."
Gelatennis (available on Android and Windows phones) was their first title released in 2012, and is a high-scoring game reminiscent of Pong where the objective is to keep the most balls alive for the longest possible time. Rally Copters was released on PlayStation 4 in 2015 and is an intense, physics-driven, helicopter racing experience. Both games were created using the Unity game engine.
True to indie form, Depth First Games doesn't have a traditional studio setup. Each member works on their part of the project individually, and when it's time to focus on a major game integration or quality assurance testing, that's simply done out of Juan's house (aka the "production office"). In order to stay up to date on projects and communication, the team uses websites such as Trello, Google Drive, and Bitbucket.
The indie game industry is the perfect place to explore different areas of a project that you may not have the opportunity to experience in a traditional studio. "If you're a person who is content with working for someone else and just doing one job for many years of your life, then that's fine. After working in the traditional studios as an artist, my job was just to work on artist-related projects. When I would go home after work I wanted to make my own games, and I wouldn't accept 'I don't know how to do this' as an answer." says Juan. Juan's team lovingly refers to him as a "unicorn" because he is not only an artist, but a programmer as well.
"If you're working on something that is your own, you're passionate about every facet of that project. If I'm working on something for a different intellectual property holder, I have to find something that I can get passionate about just so that I can get excited about waking up in the morning to go to work. But working on my own stuff is exciting all the time," adds Course Director Fernando De La Cruz.
The game industry doesn't come without its struggles, and the Depth First Games team unanimously names finishing a game as the biggest hurdle they face. "The last 10 percent of a project requires 90 percent of the effort," says Associate Course Director Fernando Rivera. "It's easiest to work on a game in the beginning because it's new and things are changing all of the time; it's exciting. Eventually those changes become smaller and less frequent and the focus shifts to things like fixing bugs and technical requirements checklists."
"It's important to feel passionate about what it is you're doing, but at the same time it's important to find passion in what you're doing as well. When you're sitting around doing TPS reports and other boring aspects of the game development cycle, you have to find that passion somewhere so that you can push through that last 10 percent," adds Associate Course director Mark Brown.
Marketing is also another hurdle that indie games face, as word of mouth simply isn't enough, says Course Director Justin Gallo. Depth First Games utilizes their Facebook and Twitter accounts to announce new content, and also publishes their press kits on gamepress.com.
In order to overcome these struggles and be successful, the foundation for this studio is clear. "You need to find like-minded people who you can trust and like as people to work with. You're going to get into difficult conversations, you're going to be passionate about things; all types of weird things are going to happen during the indie development cycle, and you have to get along well with those people," says Justin.
"There has to be respect as well as friendship," adds Mark.
The indie industry is a good place to check your ego at the door, says Course Director Keyvan Acosta. "There's no secret sauce to making games. In school, you will accelerate your wisdom and gain experience and counseling in addition to technical skills. You will learn better practices via collaboration." An easy way to build up your portfolio and practice your skills outside of the classroom is to work on mods for existing games, suggests Ricardo.
"If you find yourself playing League of Legends and you stop and say, 'I need to go make something,' then you're in a good place," says Justin.
Looking toward the future, Depth First Games will be releasing Rally Copters on PlayStation 4 in Europe, and also on Steam. They also have a few prototypes in development with Sony, one of which is a virtual reality version of Rally Copters.
The full Depth First Games team is listed below:
Keyvan Acosta – Game Design bachelor's Course Director and Game Development bachelor's graduate
Ricardo Aguiló – Game Design bachelor's Department Chair and Course Director, Game Development bachelor's and Game Design master's graduate
Mark Brown – Game Design bachelor's Course Director and Game Development bachelor's graduate
Fernando De La Cruz – Game Design bachelor's Course Director and Game Development bachelor's graduate
Matthew Frassetti – Creative Writing bachelor's and Game Design master's graduate
Justin Gallo – Game Design bachelor's Course Director, Game Development bachelor's and Game Design master's graduate
Justin Murphy – Game Development bachelor's Lab Specialist and Game Development bachelor's graduate
Andrew O'Connor – Game Design bachelor's Associate Course Director and Game Art bachelor's graduate
Andreas Phillips – Game Design bachelor's Lab Specialist and Game Development bachelor's graduate
Fernando Rivera – Game Design bachelor's Associate Course Director
Juan Sánchez – Game Design bachelor's Course Director and Game Art bachelor's graduate
Ryan See – Recording Arts bachelor's graduate
Lee Wood – Game Design bachelor's Program Director and Game Development bachelor's graduate