Published Mar 28, 2022
Entertainment Business Master's Grad at Nintendo of Europe
Grad Angela De Castro serves as a Product Manager with Nintendo, conceptualizing and executing marketing plans for its European market.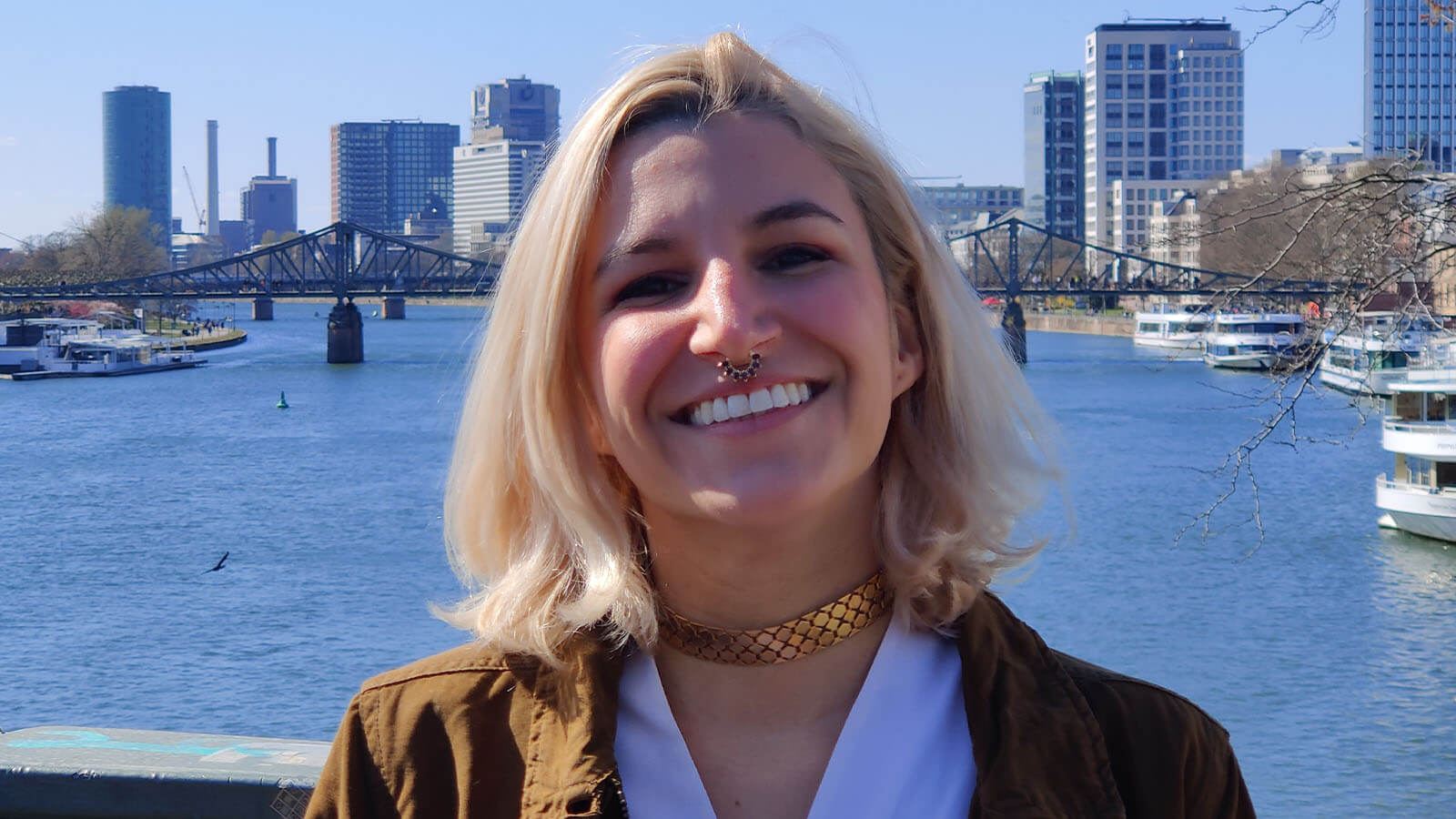 When Angela De Castro decided to pursue a master's degree, she knew she wanted to explore her interest in being creative and her love for the video game industry while studying something that would complement the undergraduate degree in Communications she received in Venezuela. When she found Full Sail's Entertainment Business master's degree, she knew it would be a perfect fit.
"Even though the Entertainment Business [program] wasn't specifically tailored for video games, there was still a lot that I could take from that," Angela recalls. "That curriculum just called me. It was exactly the kind of knowledge that I was lacking, more kind of real-life expertise."
Today, Angela works as a Product Manager for Nintendo of Europe, applying the experience she gained at Full Sail to a role in one of the largest video game markets in the world. As a product manager, the grad conceptualizes, plans, and executes Europe-focused marketing plans for Nintendo, the brand responsible for some of the most popular franchises in gaming including Super Mario, Pokémon, and Animal Crossing. In her role, Angela must consider what initiatives will help drive sales, but with a specifically European market in mind.
"You have to think about your audience, you have to think about who's going to be playing it. What kind of cool creative assets can you come up with? What kind of fun trailer can you make? So it's mostly creative work, but also crafting the plan based on a lot of data research," says Angela. "And of course, it has to be tailored for Europe."
While the grad is thrilled to be working in her chosen field and finding a balance between data and creativity at one of the most well-known companies in gaming, she finds the greatest value in the collaborative nature of her department.
"I get to learn from so many experienced people in my team and even work with people from other projects that are not related to mine," says the grad. "I love that you can get to be creative, I love that you can set some guidelines. And if you are working with the correct data, and if you are sure of where you want to go, then you can all together execute it in a very holistic way."
For those looking to step out into a career in the video game industry, Angela recommends leaning into creative collaboration and connecting with peers. "That kind of stuff is really, really important because you get to not only network but you get to see so openly what others are doing, that you can learn from them," she says. "It's very important to show fresh out of college that you have initiative to work on something of your own."