Published Apr 25, 2023
Faculty Spotlight: Christopher C. Odom (Digital Cinematography)
In addition to his role at Full Sail, Christopher C. Odom is a producer, writer, educator, and host on multiple media platforms.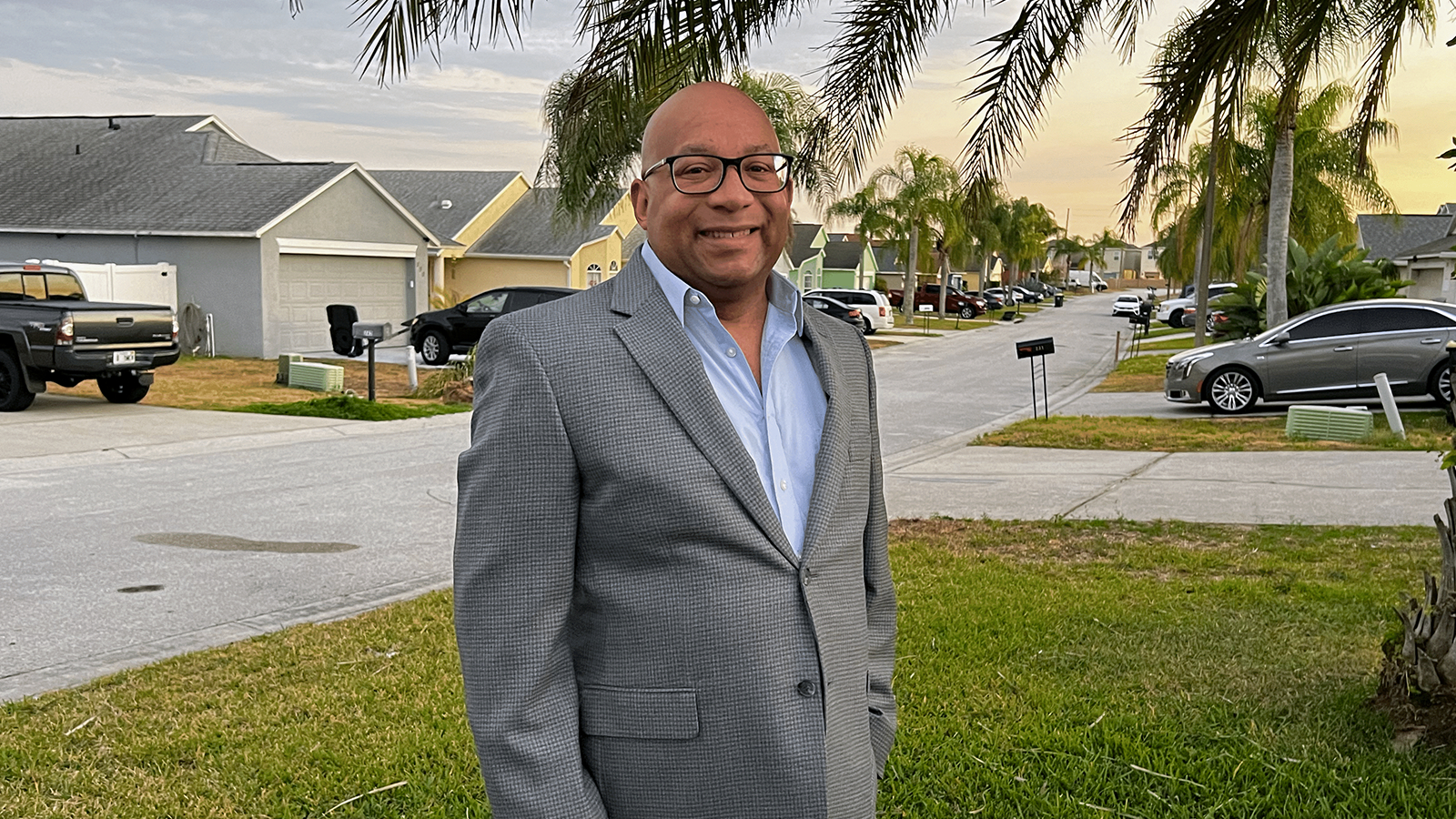 With over 30 years of experience in the entertainment industry and more than 11 years at Full Sail University, Digital Cinematography Course Director Christopher C. Odom has had a wide range of experience in the business, and he's still finding new ways to prosper creatively and professionally in an ever-evolving digital world.
"As an undergraduate, I originally went to [historically black college] Morehouse College in Atlanta, Georgia," Christopher says. He later completed his bachelor's degree at Georgia State University and holds a Master of Fine Arts in Film and Television from the University of California. Currently, Christopher is working towards receiving his doctorate this year in Texts and Technology, Digital Media from the University of Central Florida.
"[Texts, and Technology, Digital Media is] a school of thought very similar to digital humanities, which looks at the humanities either with digital tools or the digital aspects of emerging technologies and humanities with the goal of solving problems in the areas of social justice and social change," he explains. "I was interested in social media and I kind of tacked that on to the visual imagery of social movements.
"My dissertation is a hybrid which entails a traditional paper, code-based generative academic artistic scholarship, and a short film documentary."
Right before he joined the Full Sail team, Christopher was working as a producer, writer, and editor for the PBS documentary series, Independent Lens.
Additionally, he's been enjoying a lucrative career as a voiceover artist and audio producer. Over the years, Christopher has narrated and produced over 40 educational audiobooks, from The Power of No to Instagram Marketing – The Ultimate Guide. He's also "a former on-air host and producer for the Aero-News Network aviation news program, Airborne Unlimited."
"I've also worked as a field producer for the Associated Press (AP), producing content for the national Boys and Girls Club of America national conference."
He's also won multiple international filmmaking awards, including the Cannes Pan African Film Festival, the North Carolina Film Festival, the Berlin Black Cinema International Film Festival, and many more.
At Full Sail, Christopher teaches the Electronic Field Production course. "We call it the 'mini-documentary course,'" he says.
Much like Full Sail's other courses, the Electronic Field Production course is a fast-paced, deep dive into the industry.
"My original boss used to tell me that Full Sail is a speeding train, and it never stops, and you've got to learn how to adapt to the Full Sail paradigm or you can get left behind," Christopher laughs.
"As an educator, I try to have a variety of ways I communicate to the students so I can reach [every] student in a way that will really make them come alive."