Published Feb 06, 2023
Faculty Spotlight: Jennifer Miller (Producing, Digital Cinematography Bachelor's)
Jennifer Miller brings commercial producing experience and a commitment to mentorship to students in her Producing class.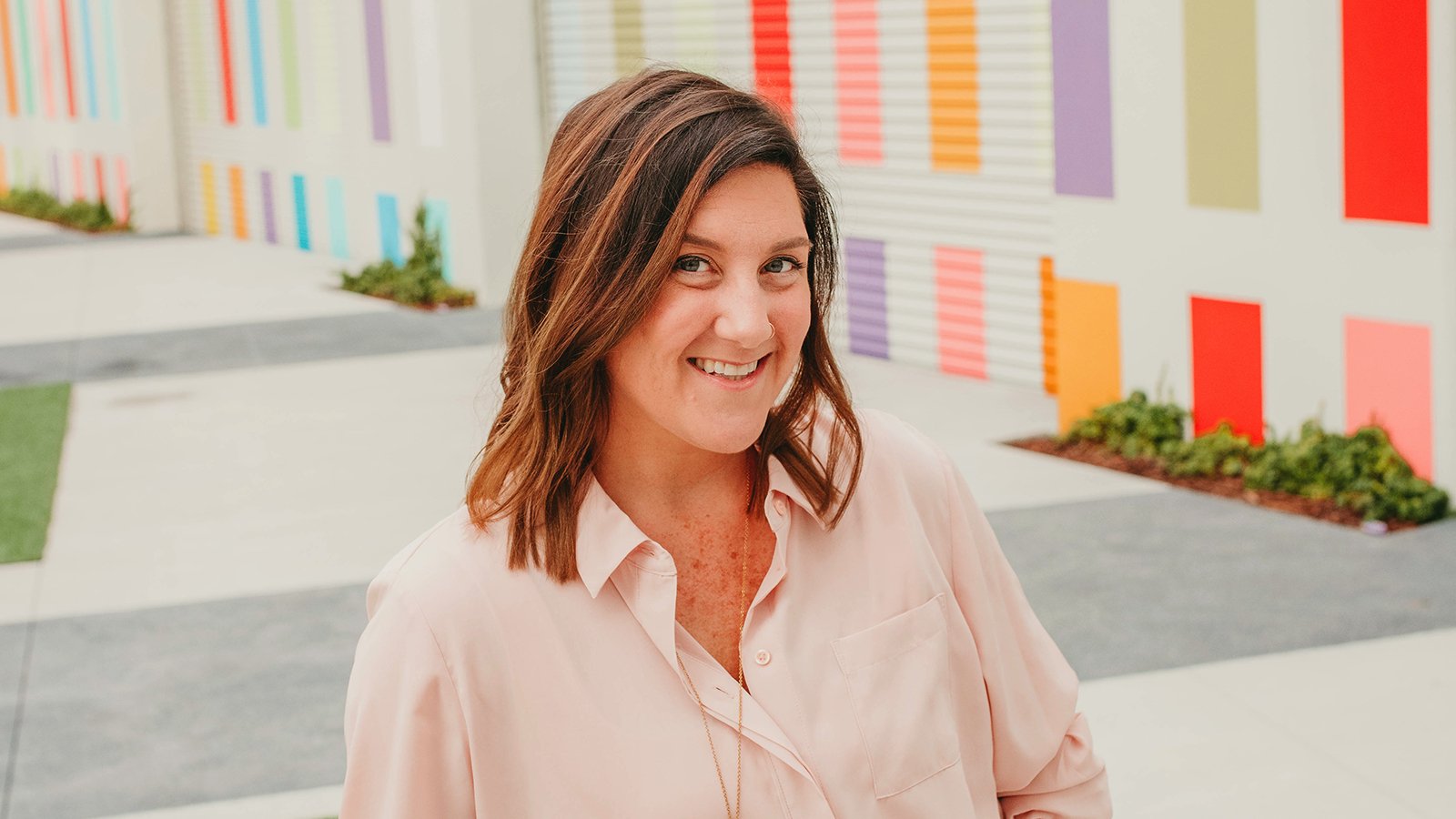 Jennifer Miller had never been to Juneau, Alaska, but she had to get familiar with the area fast when she traveled there in 2022. As a producer for a commercial project with AlaskaSeafood.org and Princess Cruises, Jennifer had to manage paperwork, transportation, equipment and permits in a city with no roads leading in or out. Luckily, Jennifer's extensive experience as a producer helped her create a great product for her client — and she's bringing that experience to her classes as the instructor for the Digital Cinematography bachelor program's Producing course.
Jennifer grew up in Pittsburgh, Pennsylvania and became interested in stage production when she did theater in high school. She got her first taste of life on set when she was earning her bachelor's in Film, Video, & Media from La Roche University and Pittsburgh Filmmakers School: She worked as an intern on horror flick The Screening, directed by George Romero's son Cameron Romero. Jennifer realized she wanted to become a film teacher while she was still in school and started teaching at Full Sail as soon as she graduated. She's been a Course Director in the Digital Cinematography program since 2011.
The Producing class kicks off the Digital Cinematography Project & Portfolio VI experience. Students create a commercial campaign for a local business or nonprofit, which dovetails nicely with Jennifer's professional experience.
"The main area that I work in is the commercial space, so I get to bring this into my class… We're focusing on all the different roles and responsibilities that a producer could have," Jennifer explains. "They're pitching a concept for the project. They have to go out and find a crew. They're casting their talent, they're sourcing their locations, finding the right equipment, and then we go into budgeting, we go into scheduling. So they're kind of juggling all of these different aspects that begin in the planning stages for production and bringing them all together. And that's what producing is, and they really have a firsthand experience working with these real clients in bringing that all to life."
Jennifer has continued to pursue her own firsthand producing experiences while she's taught at Full Sail. During 2022, she helped produce a broadcast commercial for the new Gateway center in the Kennedy Space Center Visitors Complex, filmed a commercial for Orlando Health, and worked on the American Red Cross's lifeguard training videos at SeaWorld Orlando. Jennifer also produced the Ocean Treks Conservation Connections web series episode "Sustainable Alaskan Seafood" for Princess Cruises; the show is hosted by Jeff Corwin and is available for guests to watch in their rooms during cruises. Her work with AlaskaSeafood.org was another standout project.
"We were sharing the story of local commercial fishermen and their families, and the importance of sustainable fishing measures in Alaska," she says. "My job was coordinating that crew, making sure we had transportation lined up and all of our paperwork and release forms were ready to go… and coordinating with local talent getting everyone on and off the cruise ship because there are protocols [to follow]."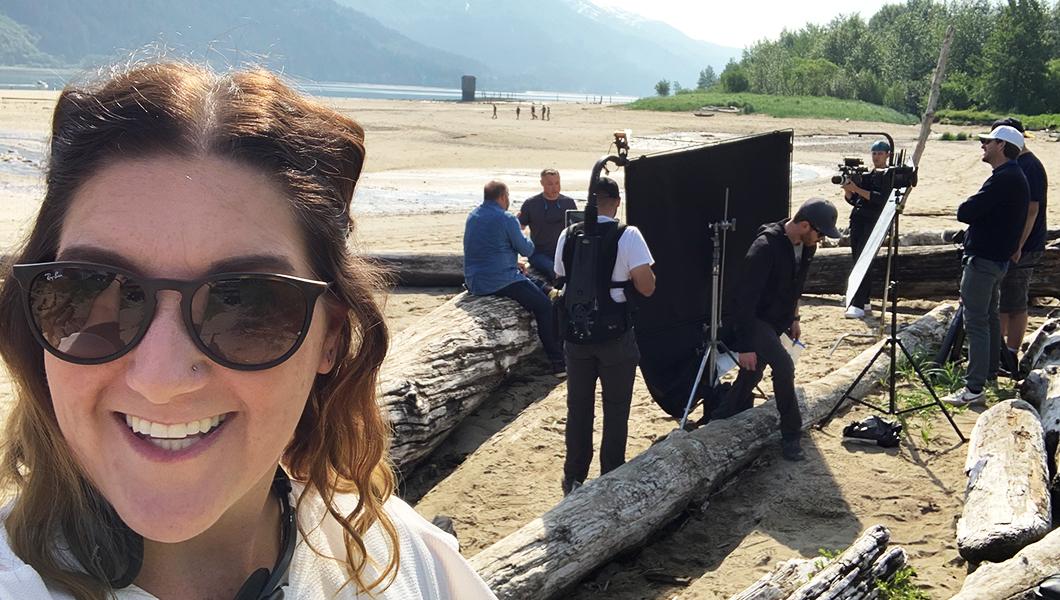 Jennifer on location in Juneau for the AlaskaSeafood.org shoot.
Jennifer tackled the unique challenges that came with filming in a remote location. Since there are no roads in or out of Juneau, the production had to fly in all of the project's equipment and crew. Jennifer helped organize that process and scouted locations, pulled permits to film in different parts of Juneau, and worked on the logistics for the production's drone shots.
"A lot of people [in Juneau] fly sea planes, so we needed to plan out with the local port and the local docks and to make sure it was going to be safe to fly [the drone]. It was a little bit more complicated than [being] here in Orlando when we could go to a park or field area… Overall [I was responsible for] keeping everyone safe, keeping the production on track, and communicating with our clients and getting a great product for them. And fortunately, we were able to do that. It was a lot of fun."
Jennifer loves sharing her work experiences with her students, but encouraging them to advance their own careers is just as important. Jennifer especially enjoys mentoring rising female filmmakers.
"My proudest professional moment to date was receiving a letter from a former Full Sail student who I had mentored in a production capacity during a feature film we worked on together," she says. "In part of it, she explained that she had never considered her future to include children because of her passion and drive for production work. After working alongside me for several months, she came to realize that it was possible for a woman in our industry to balance a family and have a successful production career. Since this letter, I've paid closer attention to empowering and encouraging our rising female filmmakers, wherever they might be."