Published Oct 30, 2020
Faculty Spotlight: Paul Nowak
The Game Design faculty member brings insights from professional experiences and gamer psychology to his classes.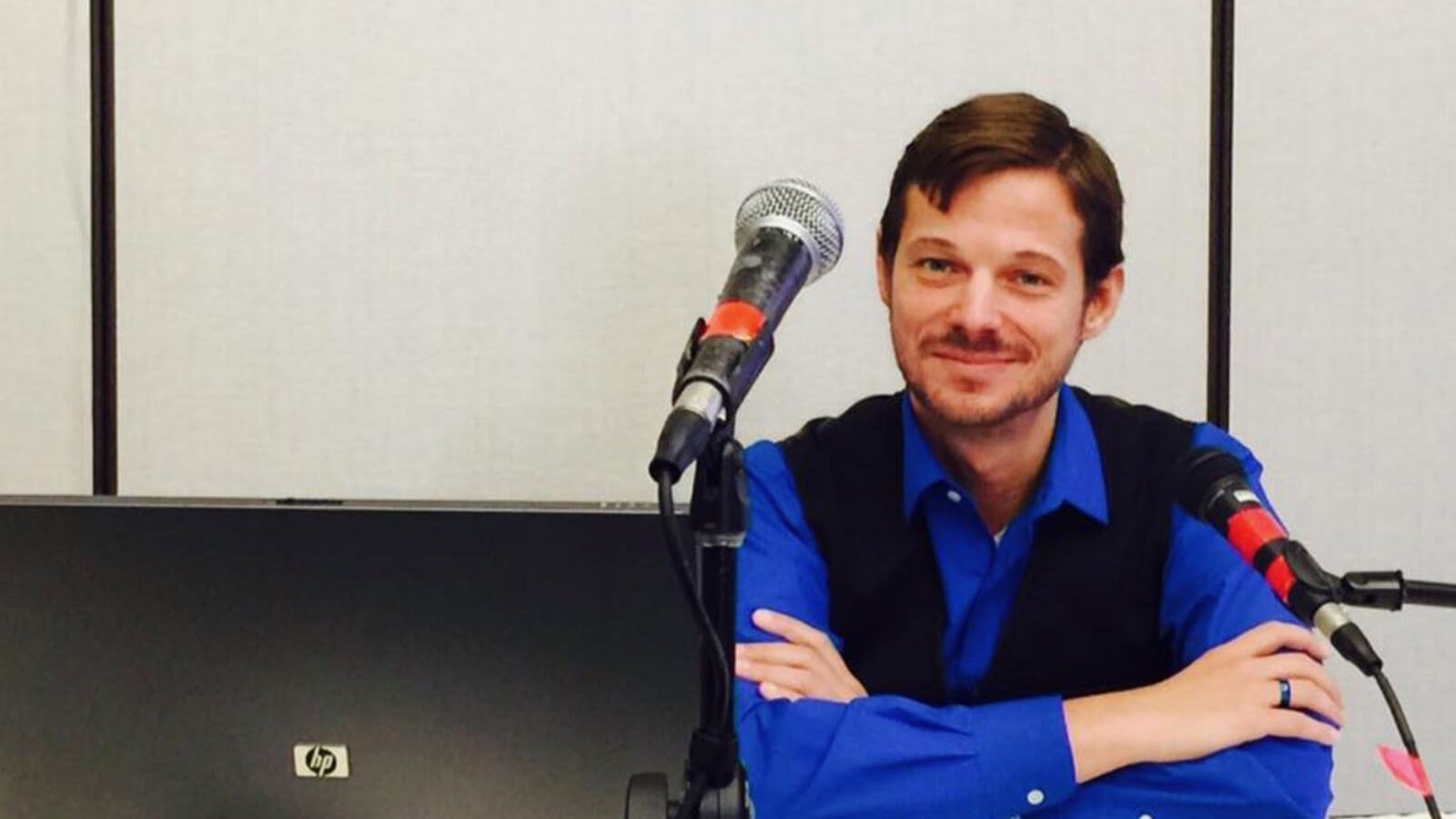 Paul Nowak is a lifelong video game fan and Game Design faculty member who is preparing the next generation of game designers for personal and professional success. He started out in the advertising world, but after several years he decided to make a career change and pursue his passions by enrolling in Full Sail's Game Design master's program. Paul excelled in the program, made his mark on the school with original research, and went on to work professionally on social media games and projects for Disney Interactive Worlds. In his current role as the instructor for Game Mechanics I in the Game Design program, Paul brings a fresh perspective into the classroom thanks to his wide range of work experiences and insights into gamer psychology.
Paul made waves at Full Sail before he became a teacher. During his time enrolled in the Game Design master's program, he became the first graduate student to ever conduct original research at the school. Paul worked with his course director, Dr. Shawn Stafford, to carry out an international psychographic survey of 7,000 gamers.
"[We were] studying the correlation between sexual identity and video game playing preferences," he says. Paul's work with Shawn created a process for future students to follow as they carried out their own original research. He also turned his thesis into a book called Gaymers: The Difference a 'Y' Makes and gave lectures at conferences like GaymerX.
Paul's professional experience creating games runs the gamut from advergaming to virtual worlds to free-to-play games. He helped design Facebook games in the early 2010s, as well as Team USA's Pinsanity, a multi-platform social-mobile game. "All in-game purchases went to get our [2014] Olympic athletes plane tickets to Russia to compete. It was awesome," he says.
One of his favorite jobs was working on Disney Interactive World's Pixie Hollow. The massive multiplayer online role-playing game gave girls ages 6-10 the opportunity to play with Tinkerbell and her fairy friends.
"We all firmly believed that little girls deserve[d] quality video games too, and we made some beautiful, beautiful things and had the most loyal players I've ever seen," says Paul.
Pixie Hollow also gave Paul a good look at playtesting, a phase in the game development cycle where game designers and marketing professionals recruit target players and see how they respond while playing a new game.
"One of the big examples [of projects I reference in class] was when I had designed a large feature for Pixie Hollow. We did a very formal external playtest with little girls, a marketing company, and two-way mirrors… stories from there help illustrate the points in my lecture about playtesting and methodologies that designers use to solicit opinions about games that playtesters don't even realize they have," he says.
As an instructor, Paul goes beyond coding and scripting and to help students figure out how they can bring their individual strengths to game design. "Programming has never really been my strong suit, and I think it's important for students to hear that there are many different kinds of designers with various strengths," he says. "[My] understanding of player psychology has always been the special something I've brought to a team that informed decisions on game design, balance, content creation, and execution."
Paul takes a holistic approach to teaching, encouraging his students to look at the big picture as they learn specific programming languages and scripting tools. "[It's] in the same way Renaissance artists could paint and sculpt and do frescoes and mosaic tiles, because they understood the fundamental concepts behind art, and the way they expressed those visions was really more important than the medium that they used," Paul says.
He also emphasizes design habits to help students make the leap from a good game designer to a great game designer. For example, Paul requires each of his students to put their name on the inside of whatever document they're submitting. It's a small ask, but he knows from experience that it can prevent big consequences.
"When you have a lot of designers, a lot of individuals editing the same Microsoft Word document at the same time, you do need to keep track of who's changing what… Some unscrupulous coworker tried to pass off their mistake as something that I did. Had I not signed that change log to be able to indemnify myself, I would have been fired," says Paul.
Paul has plenty of personal and professional experiences to draw on while he's teaching, and he recognizes the importance of both. He fosters relationships with his students both in and out of the classroom to prepare them for life after graduation. "I learned the right and wrong way of facing [workplace] issues through personal experience, and in sharing those lessons from my past with my students, they are better prepared for their futures," he says.
Paul also encourages students to forge their own path beyond blockbuster games. "Don't be afraid to open your own independent studio, design a game and hire your own team to make it an iPhone app, launch a board game on Kickstarter, or open an escape room... those opportunities are so much more present now as a part of the games industry and there are fewer obstacles than ever before standing between a designer and their players."