Published May 09, 2023
Faculty Spotlight: Ryan Funk (Fundamentals of Production I, Location Lighting – Digital Cinematography Bachelor's)
Ryan Funk draws on experiences with his production company, Image in a Nation, to give Digital Cinematography students a real-world look at filmmaking.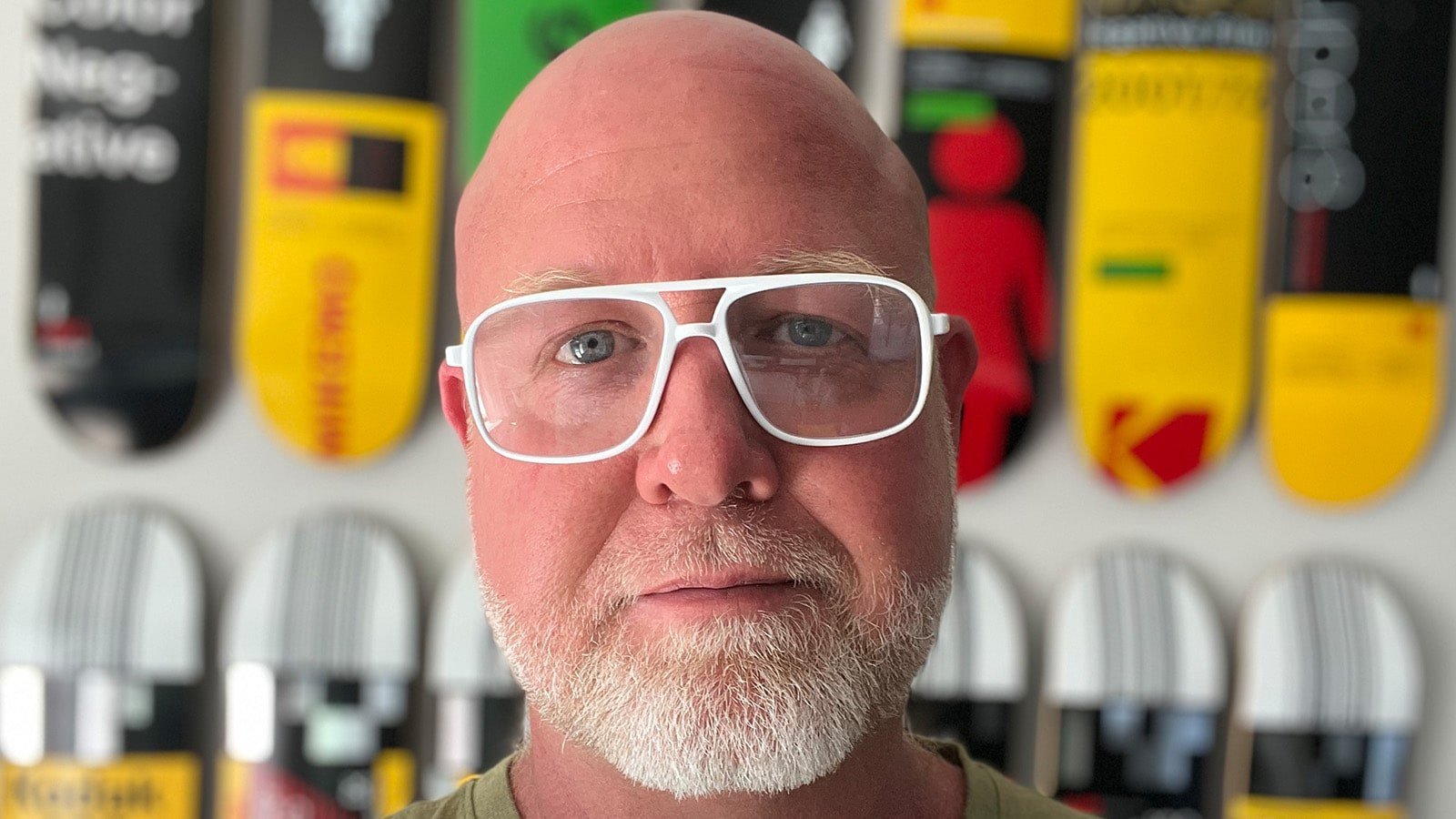 Ryan Funk used to be a touring skateboarder, but an injury helped him find a new passion: filmmaking. He started filming other skaters while he was on his skate shop's injured list, and within a week, he'd taken out a loan for a professional camera system. More than 20 years later, Ryan is running his own production company, Image in a Nation, and sharing his professional experiences with students in Full Sail's Digital Cinematography program as a course director for Fundamentals of Production I and Location Lighting.
Once Ryan committed to filmmaking, he shot footage of skateboarders in San Diego and worked on other projects like a half-hour documentary about a folk singer called Idaho Blue Jet Lanes. When he returned to Florida, he worked on union shows as a lighting tech in the grip and electric department for Panavision Cameras. Ryan started teaching at Full Sail in 2003, but he continued to work on film sets in Central Florida.
Over time, Ryan connected with other local crew members and noticed a problem: They were all struggling to find work in the area, and when they did, they were exhausted from long hours and stressful conditions. In an effort to improve the on-set experience and create new opportunities, Ryan founded his production company, Image in a Nation, in 2018. He decided to put more time and resources towards pre-production to reduce the time spent filming and decrease the crew's stress levels.
"Our theory is the design and the creativity comes in pre-production and the execution's on set. So we don't have to have people come on set, stressed out, trying to figure out how to be as creative as possible, when it's already written down, already organized," Ryan says. "And to date, it's been unbelievably successful. We have a feature that we have offers on now that we shot in 15 days. We never went over 10 and a half hours per day; a normal day is 12 hours… The basis behind Image in a Nation is more scientific than it is creative, because we want to really try to set a tone for filmmaking in general and make everybody safe."
Ryan's done plenty of work with traditional on-set crews through Image in a Nation, including the shows Prisoner of Love on Discovery+ and Theme Queen on HGTV, as well as the feature film A Time for Every Purpose. But the company's passion for documentaries, like the bull-riding movie Ride Till I Die and the mini-documentary Wake for Warriors, lines up with the Digital Cinematography program's independent, jack-of-all-trades skills.
"Documentary filmmaking is a little bit of everything. We have to go out sometimes and do singular interviews by ourselves… I take a lot of my free time and I'll go out and do tests or I'll do small interviews, or I'll do small, short films and stuff like that, to be able to connect or have answers for [Digital Cinematography] students," Ryan explains.
Image in a Nation also lets Ryan foster community with his online students: He often shows his class his on-set life with live-streamed events.
"I'll walk around on set as another instructor films me and I'll show the camera systems. I'll ask the assistant camera and camera operators questions about the camera, why they set it up the way that they do, why we're using the resolution. We also compare the students' equipment to our on-set equipment. So we let the students know the cameras that they have in their LaunchBox are equivalent to the ones that we have on set… Then I'll go into lighting schemes and talk to the students about different contrasts, why we're utilizing high contrast for suspense and dramatic [films], and different color temps and stuff like that. That's what we do live when I'm on set," says Ryan.
Ryan's commitment to showing his classes real-world working conditions folds neatly into his teaching philosophy – he focuses on problem solving and treats his students like they're working professionals.
"I talk about ways that I have failed in the past and how we were able to overcome those failures. And how we now, from those failures, have formulated ways to succeed," he says. "The one thing that I try to do with our students too is not treat them like students. I'm not here to teach students to be better students, I'm here to teach the students to be phenomenal filmmakers."