Published Jan 13, 2023
Faculty Spotlight: Suzy Johnson (Project & Portfolio IV, Graphic Design)
Suzy Johnson is bringing design expertise, tech knowledge, and a wealth of professional experiences to her Graphic Design students.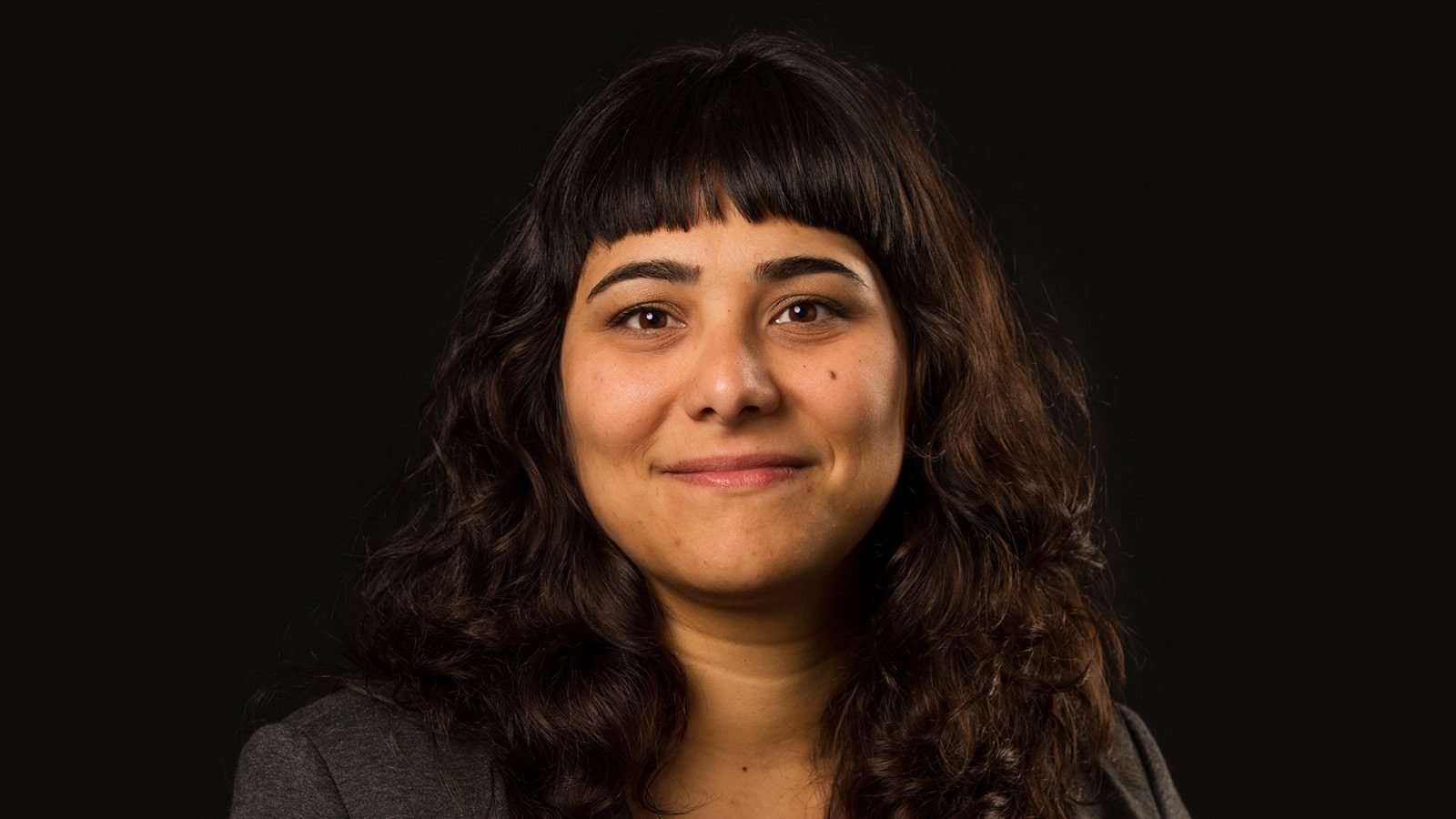 Healthy Honey O's isn't a real cereal, but its packaging could fit in at any grocery store. The yellow honeycomb-shaped box, complete with nutrition facts and a smiling bumblebee, is a completed student project that's on display in Suzy Johnson's classroom. As the course director for Project & Portfolio IV in Full Sail's Graphic Design bachelor's program, Suzy shows students how to marry art fundamentals like drawing with the latest digital design tools to create portfolio pieces like Healthy Honey O's. Suzy's varied professional experiences and inherent love for both artistry and technology helps guide Graphic Design students as they build their professional portfolios.
Suzy was interested in tech before she was interested in art. When she was growing up, she loved taking apart everything from computers to her Sony Walkman to stereos to vacuum cleaners. She pursued a Digital Media degree at the University of Central Florida and learned how to manipulate objects on a computer. When Suzy reached the artistic portion of the program, she realized that she wanted to combine technology and art by pursuing graphic design. She wound up graduating from UCF with dual bachelor's degrees in Digital Media and Fine Art, both with a Graphic Design focus.
Suzy graduated at the height of the Great Recession, but she used the connections she'd made in the graphic design community to find an eclectic combination of internships and contract positions. She did everything from designing newspaper inserts for used car sales to creating branding for events and initiatives under UCF's Office of Undergraduate Studies to serving on the board of Orlando's AIGA chapter. One of her favorite jobs was doing screen printing for a boutique agency.
"I loved screen printing, even though I didn't take any printmaking classes in college. I learned how to do it on an internship. It was a hybrid between the tech, creating on the computer, and then somehow turning it into analog and printing it. It was high end tech, then also basic function. How does the ink work? How does paper work? How do you push things through a screen? Figuring out the process was more interesting to me than the actual design," Suzy says.
She also gained experience with retail packaging during a stint at office and art supply company Dixon Ticonderoga.
"I would make the prototype packaging for [Dixon] sales associates to take to meetings with retailers. They told me I got so good that most buyers couldn't tell the difference between the potential UPCs and the real ones. It was tedious, but really taught me a lot about layout and craftsmanship," she says.
Suzy found a long-term job that embraced her experiences with art and technology in 2009, when she started teaching at Full Sail. She's spent over a decade showing future designers how to thoughtfully approach design projects. Her current class is Project & Portfolio IV in the Graphic Design program. The course combines art and tech fundamentals with branding, concept development, and form and function knowledge to help students build their first campaign portfolio piece.
"I give them a choice of projects to do. I have a packaging project for retail branding, I have an illustration project, which is sports branding. I have mobile app design, which is a little bit more involved than responsive web, which I also have a project for. Then I have a project that's [doing whatever you'd like] within certain parameters," Suzy explains.
In Suzy's class, the concept and process behind a design is just as important as the finished product. She challenges her students to think carefully about all of their project's graphic elements while they're under a tight deadline — for a recent in-class project, they had just four hours to create "Welcome to Earth" brochures for visiting aliens.
"Not only do they get to test their knowledge of what a brochure is, they can explore multiple folds, panels, sizes, things like that. It can even be a custom shape if they want… They also work on concept development. After every lab assignment, we wait a couple days and we hang it up on the board and critique… I like to talk a lot about context and process [during the project critiques]. You can do the surface level and be okay, and for some people that's cool. Or you can go really deep with it and do something crazy and take a risk, because all you're losing here are points on a grade. You're not losing a paycheck or a job," she says.
Suzy hopes that encouraging her students to take risks and explore the interplay of art and tech will help them walk away with a graphic design essential: developing their own creative voice.
"I'm looking for the traditional and the digital and I want my students to do that too… I think that's when you find your voice is when you think about design beyond having the latest and greatest tech, or you find that sweet spot in between function and design tech."