Published Jun 03, 2021
Film Grad Kelly Walton Works in the Props Department on Major Movies
Kelly Walton has worked on movies like Ghostbusters, New Mutants, the upcoming Free Guy, and more.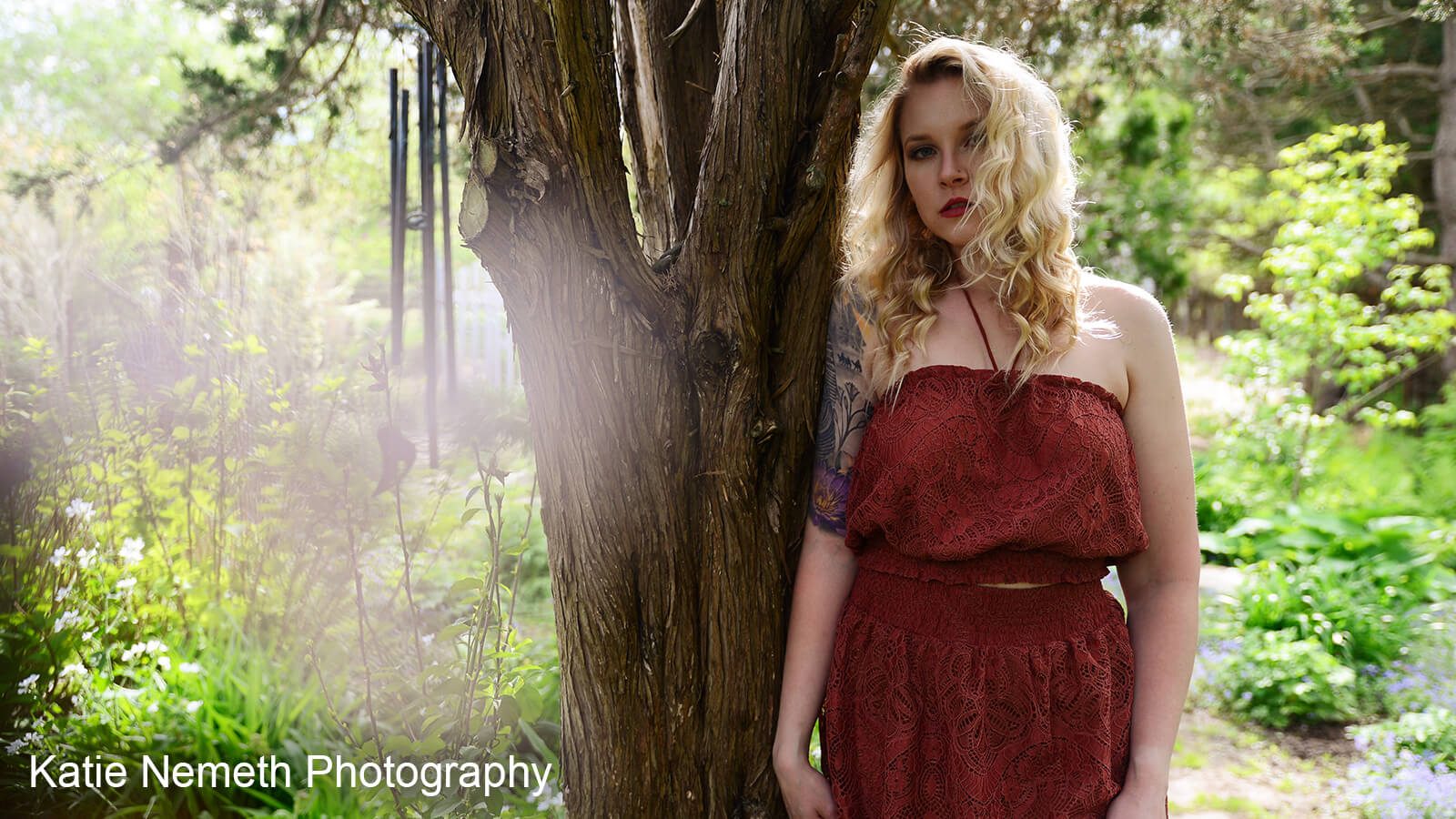 If you saw Magik fighting with her sword in New Mutants or watched Clancy examine her mom's mysterious necklace in The Sleepover, you've seen Kelly Walton at work. The Film grad works with anything that an actor handles on a movie set, like jewelry, food, weapons, computers, cell phones, and more. She helps purchase props or build new ones and gets them into the actors' hands before the cameras start rolling. Kelly is continuing to build her career in an overlooked but very necessary part of the moviemaking process, and she's credited on some big upcoming releases.
Kelly works on sets in and around Boston. She got her start in the run-and-gun world of reality television, where she worked on shows like American Idol and Wahlburgers. It's common for reality TV crew members to stay in the reality TV industry, but Kelly made the shift to scripted television when she found work on the pilot for Broad Squad. From there, she landed a role as a stage manager on the 2016 Ghostbusters reboot.
"Being the stage manager [on Ghostbusters], that was where they built the majority of the sets. I want to say at least half of the movie was filmed on the set, so that was definitely one of my favorites, just for being able to see what it was all about finally," she recalls. "That was my first real taste of what [this job] was."
Kelly's career was off and running after Ghostbusters. She helped out on the second season of Showtime's SMILF, then worked on Detroit, which became one of her favorite projects: She got to work with weapons for the first time and joined the Local 481 union for props and costumes.
"They tell you to pick two crafts [when you join the union]. I'm mainly in the property department. I also picked costumes because I'm a huge cosplayer," she says.
Her cosplay background came in handy for her work on New Mutants, the 13th installment in the X-Men franchise. "New Mutants was different because it was comic book. That's when you get out the cool props, like we had swords and all of that stuff, and that's when I really nerd out," says Kelly.
Kelly moved up the chain of command and got her first job as a property master on the reshoot for Proud Mary. The unexpected role put her skills to the test under a tight timeline, but she rose to the challenge.
"I show up, and the next thing you know, I was the prop master for the second unit. I had to go through the last prop master for the main unit's stuff and re-get it all. All I could go by was pictures, which that's usually what you do if at the end of the thing is a wrap-up. They didn't pull anything out of storage for me like they normally do… I was looking at pictures and was trying to go online and find it. I had 48 hours," she says.
Her next stops were horror movie Slender Man, where she worked with creature actors for the first time; streaming hit Castle Rock, which put her through her paces with long days and nights; and Netflix movie The Sleepover, where she was impressed with the professional demeanor of the film's child actors. However, she says that her favorite on-set experience so far was working in the props department (and being the second unit assistant property master for part of the filming) on the big budget comedy-action movie, Free Guy, which stars Ryan Reynolds as a non-playable character in an open-world video game.
"We had real cosplayers come in and be some of the video game characters. It was a lot of weapons that didn't really exist in real life, so we created them. And Ryan Reynolds was unbelievably professional and sweet. He was just a great guy to work with."
That movie opened more doors for Kelly: She's credited for props on the star-studded ensemble comedy, Don't Look Up, which was filmed under strict COVID protocols with stars like Leonardo DiCaprio, Jennifer Lawrence, Tyler Perry, Meryl Streep, Timothée Chalamet, and more. Right now, she's on set as an assistant property manager for Christmas Carol, a musical version of the Charles Dickens classic, starring Ryan Reynolds and Will Ferrell.
"It's going to be fun and different and weird," she says. "I'm looking forward to it."