Published Feb 08, 2022
Film Production MFA Grad Lands Back-to-Back Roles on TV and Film Sets
Louis Brown puts his degree and networking techniques to good use on productions like Street Outlaws and Harvest Moon.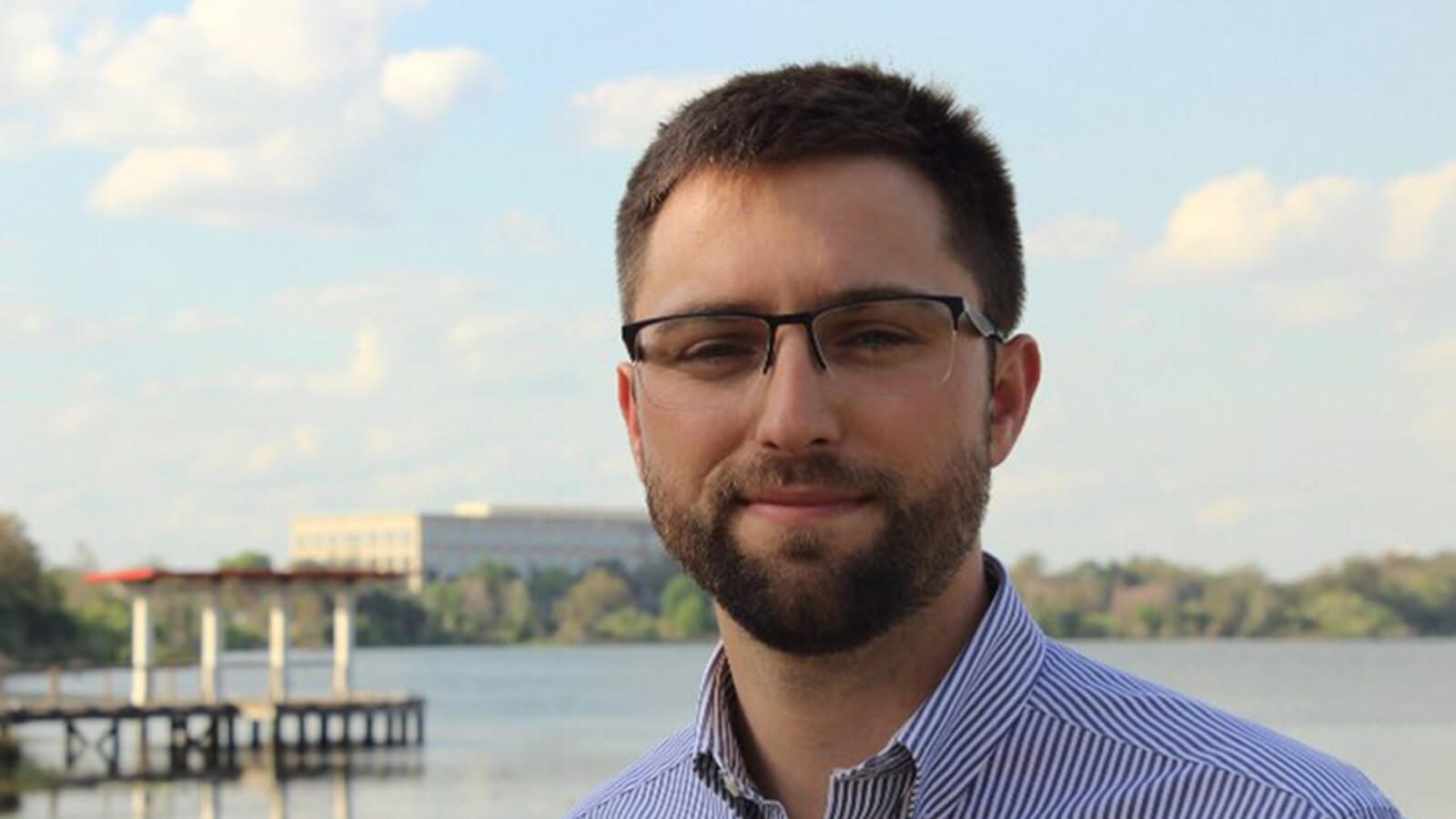 Finding work in the film industry is a dream come true for many cinema-minded college grads, but navigating the world of freelance crew work when you're starting out can be daunting. However, a solid foundation of on-set basics and intelligent job-hunting techniques can make all the difference. Film Production MFA grad Louis Brown has landed consistent work on both reality television and scripted productions by putting professionalism and networking first.
Louis decided to pursue an advanced degree in film after he took a cinema course during his undergraduate studies at the Wofford College in Spartanburg, South Carolina. Full Sail's Film Production MFA program was a perfect fit; he particularly enjoyed his Film Assembly course with instructor Bill Benton. Bill taught Louis a great deal about dub stages and the post-production audio process; he also helped Louis' class win a student regional Emmy award. The program's emphasis on professionalism and communication helped Louis find plenty of post-graduation work.
"Communication is one thing we were taught on sets [at Full Sail] as well as leaving your ego at the door, being a professional," he says. "It's really helped me out because I've had people tell me I'm a great worker… I'm not there to goof off, we're here to work."
Louis has worked on a number of sets since he graduated in 2019. He was a Location Management Assistant for Disney+'s The Right Stuff, a Production Assistant for an episode of Soledad O Brien's show Disrupt & Dismantle, and a Production Assistant for Digital Addiction on A&E, among other roles. Recently, Louis was a Production Assistant for the second season of Street Outlaws: America's List on the Discovery Channel. The street racing reality show had unique needs that necessitated a large crew and quick thinking.
"When you're on set [for Street Outlaws] you act as a liaison between the production office and the rest of the crew. The crew on this show was about 70 people; we had about 10 PAs. There was an A crew, a B crew, and a C crew. You had camera guys down the racetrack, and you assisted the production office with these crews throughout the day," Louis explains.
That might mean swapping out tapes with members of the audio crew as the show is filmed, providing new batteries and labeling tapes for the camera crew, picking up heaters and other supplies, completing administrative tasks in the production office, and more. Louis's work on reality television sets is very different from the work he does on scripted productions. For example, he worked with a smaller group of crew members as a First Team Production Assistant for Miramax's indie flick Harvest Moon starring Paul Bettany.
"It was completely different because that movie was a SAG-affiliated union production. So, you're really only doing one position day in and day out, whereas a non-union shoot you could be doing multiple things that change day-to-day. [On Harvest Moon] I was mainly working with the talent, the second and first assistant directors, getting the first team ready for each take. Making sure they're wired, making sure they're changed over to the next costumes if they need it, making sure their hair and makeup's good to go for each take. I was just working with the first team for that entire production," he says.
Louis has found consistent gigs in the film industry by getting to know the other crew members on set. Once a job is finished, he makes a point to email the production coordinator and thank them. The next time he has a break in his schedule he reaches back out with a fresh copy of his resume and asks if they need more help. He also regularly speaks with the South Carolina film commission to find out about open jobs and stays in touch with crew members he's worked with in the past.
"Everyone's in the same boat. We're all trying to help each other out. If someone's in a higher up position, they've been in your shoes before, and if you have the hard work ethic and determination, they're willing to help you get the next job. And that's what I try to focus on every time I work. How hard can I work? What can I do better each day? And then, once the job's done, how can I stay in touch with these people and reconnect with them?"
Those tactics are working well for Louis: A crew member from Harvest Moon helped him find a role as an Additional Set Production Assistant with the AD department on Disney's upcoming remake of The Haunted Mansion, and another crew member submitted his resume for the third season of The Righteous Gemstones on HBO. He's keeping an eye out for jobs on productions that will help him earn working days on-set for his Director's Guild of America Membership, which would put him closer to his ultimate goal of becoming an Assistant Director. He's also using his networking strategies to work his way up to larger projects with top-name directors and talent.
"It's always about how you can promote yourself, project to project, how you can network each project with the people you're working with and how you can get the next gig through that," Louis says. "Because it's mainly through networking you're going to get work. You're not necessarily going to get work just by someone calling you up unless they know you."