Published Dec 14, 2021
Full Sail Grads on 2021's Holiday Hits
Alumni from a slew of degree programs worked on this holiday season's film and television releases.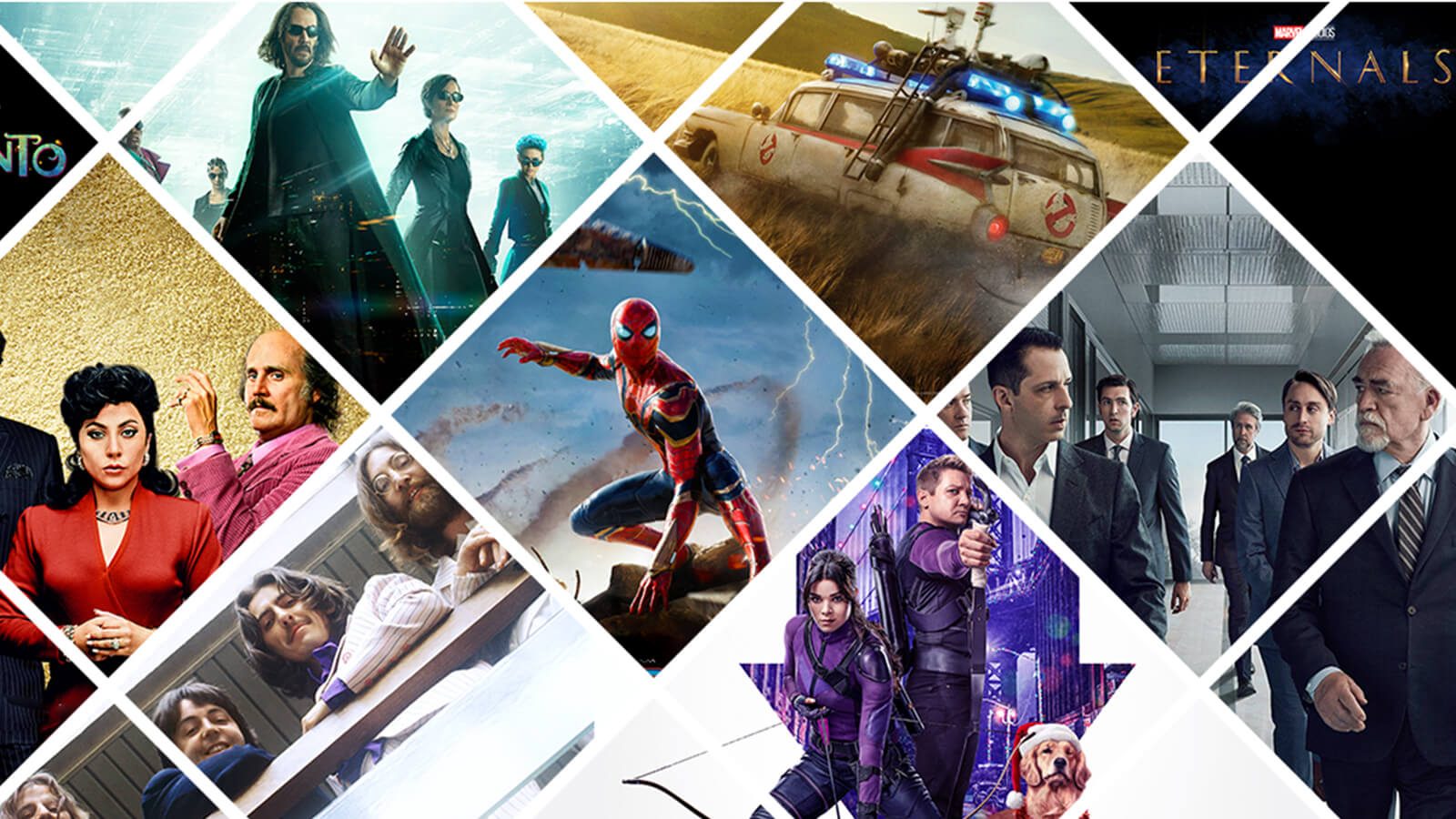 The holidays are the perfect time to check out popular end-of-the-year television shows and films, and releases like House of Gucci, Encanto, Hawkeye, and Succession are giving audiences plenty to dig into this season. Dozens of Full Sail graduates from degree programs like Film, Recording Arts, and Computer Animation contributed to some of this holiday season's biggest hits.
Eighteen grads worked on Spider-Man: No Way Home including David Tang (Computer Animation, Digital Compositor) and Tess Marshall (Film Production master's, Visual Effects Coordinator). Fifteen grads, including Kiel Figgins (Lead Animator, Computer Animation) and Jake Cenac (Film, Senior On-Set Technical Director) contributed to Marvel's Eternals. Controversial crime drama House of Gucci is giving people plenty to talk about at the box office, and Film grad Michael Ritter helped oversee the filmmaking process as a Digital Cinema Senior Producer. Disney's Thanksgiving release, Encanto, had work from Computer Animation grads Jack Geckler (Lead Crowds Artist) and Nicklas Puetz (Character Technical Director).
A number of Full Sail grads made a difference on 2021's holiday television releases, too. Succession's third season kept HBO viewers glued to their seats, and alumni like Joel McGlumphy (Film, Location Scout) and Jeffrey Roy (Recording Arts, ADR Mixer: Los Angeles) helped give audiences another chapter in the media family's saga. Disney+'s Hawkeye had credits from 23 grads, including Matthew Austin Murray (Film and Entertainment Business, Rigging Stunts), Dee Selby (Recording Arts, Foley Editor), and Paul Berry (Computer Animation, Visualization Supervisor).
Additional Full Sail alumni were also credited on major projects like The Matrix Resurrection, West Side Story, Ghostbusters: Afterlife, and The King's Man.