Published May 10, 2023
Full Sail Grads on 'Graphic Design USA' Students to Watch List
The industry magazine included two of Full Sail's design grads on their 2023 list of promising new designers.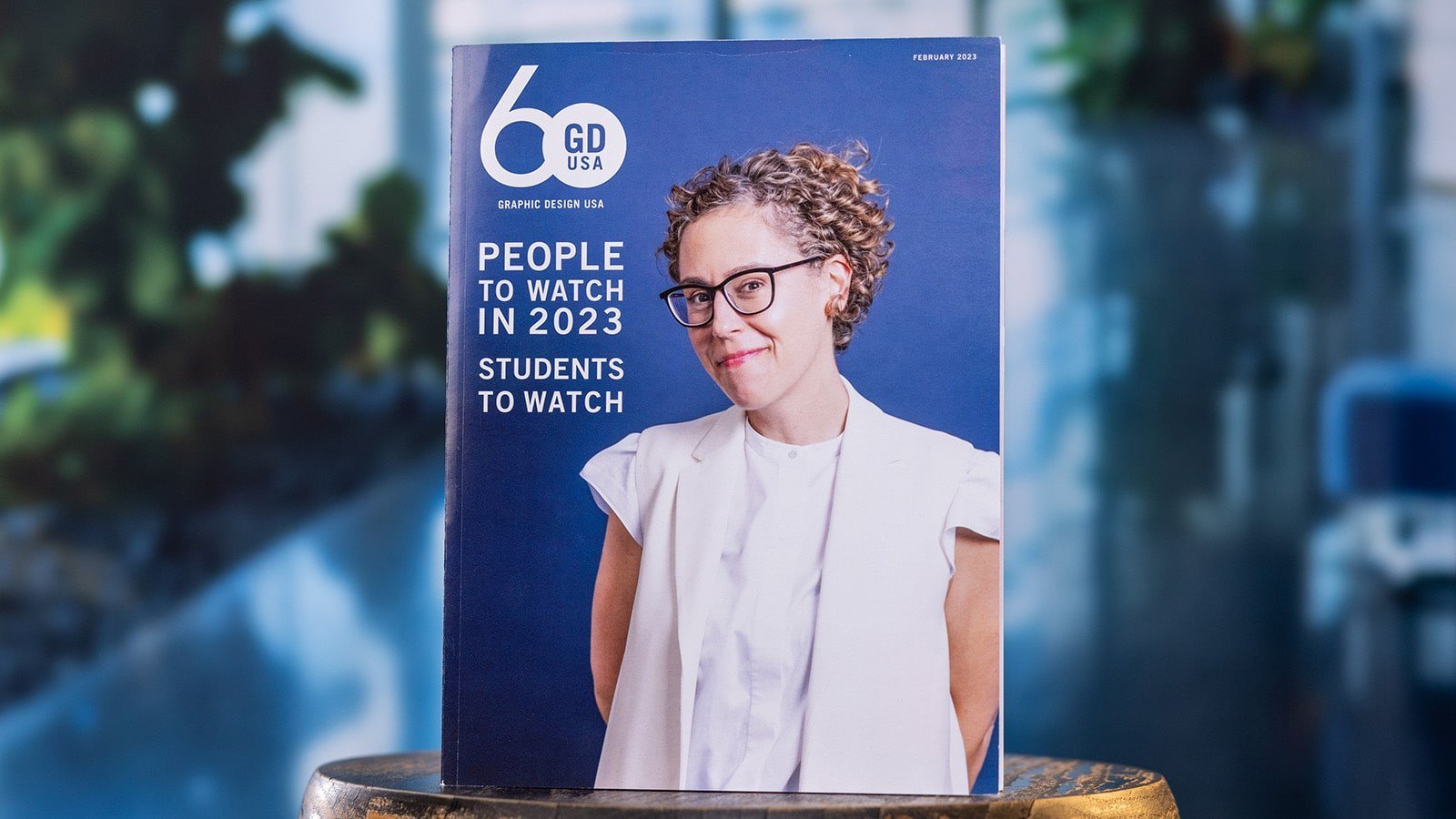 Design industry magazine Graphic Design USA released their annual list of "Students to Watch," and two Full Sail graduates made the cut. Digital Arts & Design grad Jamie Watson and Media Design MFA grad Sheroma Hodge were both recognized by the magazine.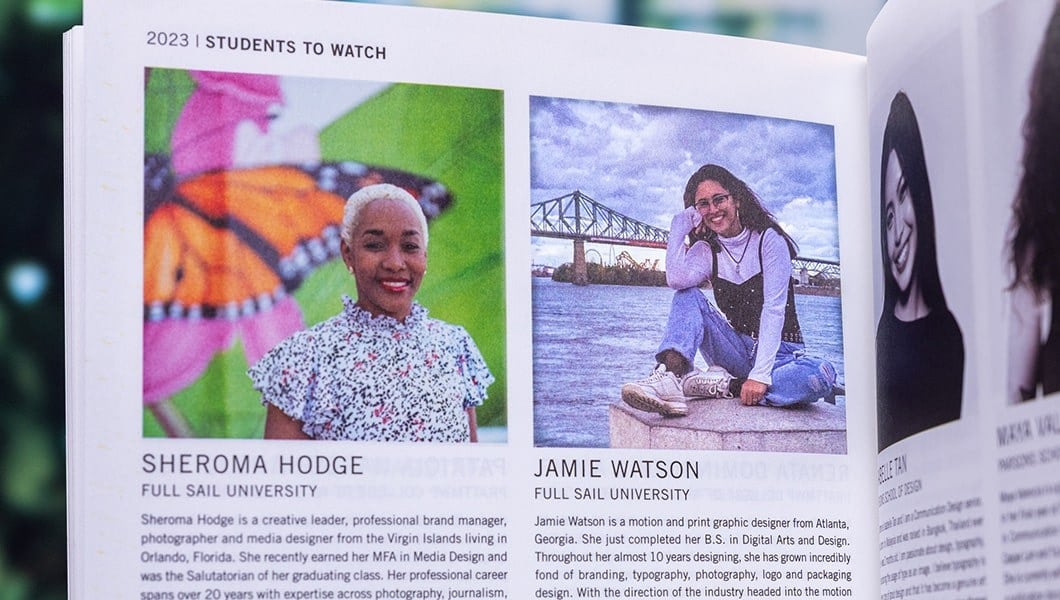 Grads Sheroma Hodge and Jamie Watson in Graphic Design USA.
Jamie had almost a decade of design experience before coming to Full Sail for her bachelor's in Digital Arts & Design. She specializes in branding, typography, photography, logos, package design, and motion graphics.
Sheroma worked in the design industry for 20 years before earning her Media Design MFA from Full Sail. Her work has been featured on television shows like The Voice; she's also worked with Grammy-nominated and Grammy-winning artists.