Published Aug 29, 2018
Full Sail Hosts Overwatch League All-Star Game Watch Party
Students, faculty, and staff gathered in the Live Venue for the esports event.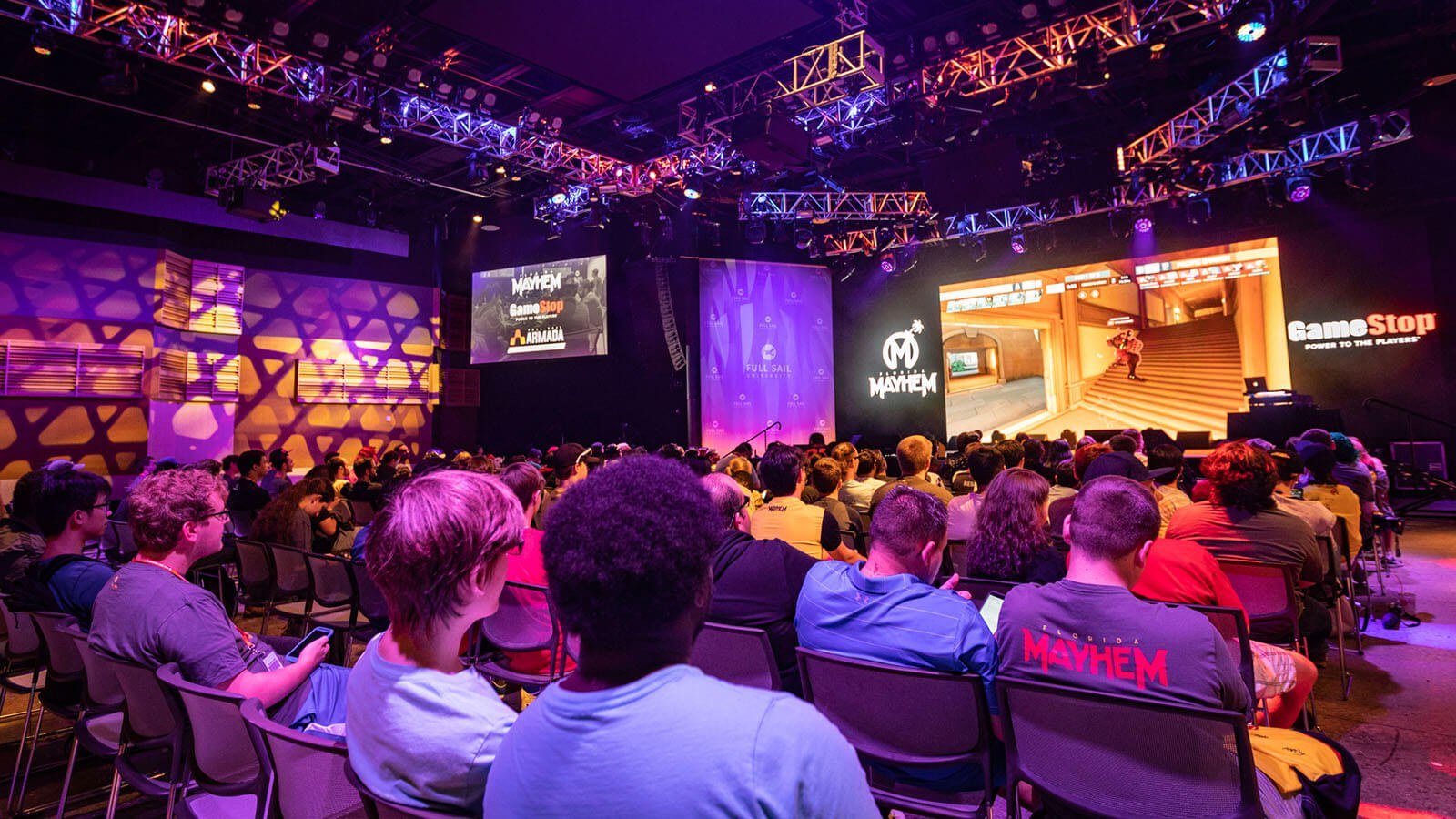 In collaboration with GameStop and the Chaos Crew, Full Sail University hosted an Overwatch League All-Star Game watch party on campus in the Live Venue.
Full Sail University has been involved with national gaming competitions for several years, and has increased its involvement after the 2017 inception of Full Sail Armada, Full Sail's very own esports team.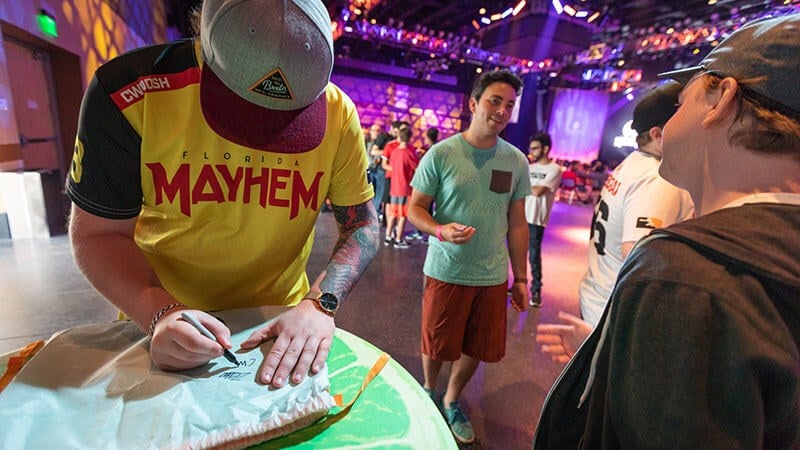 For this event, students, faculty, and local guests arrived to cheer on the Atlantic Division All-Stars as they tried to take down their counterparts from the Pacific Division. Adding to the festivities, a number of food trucks were on site to feed the hungry crowd, a photo booth was erected to capture memories, and prizes were given away throughout the afternoon.