Published Apr 07, 2015
Full Sail Labs Launches with Summer Camps and More for Kids
The initiative, under the pilot name "Full Sail Labs," is available to children ages 7-12.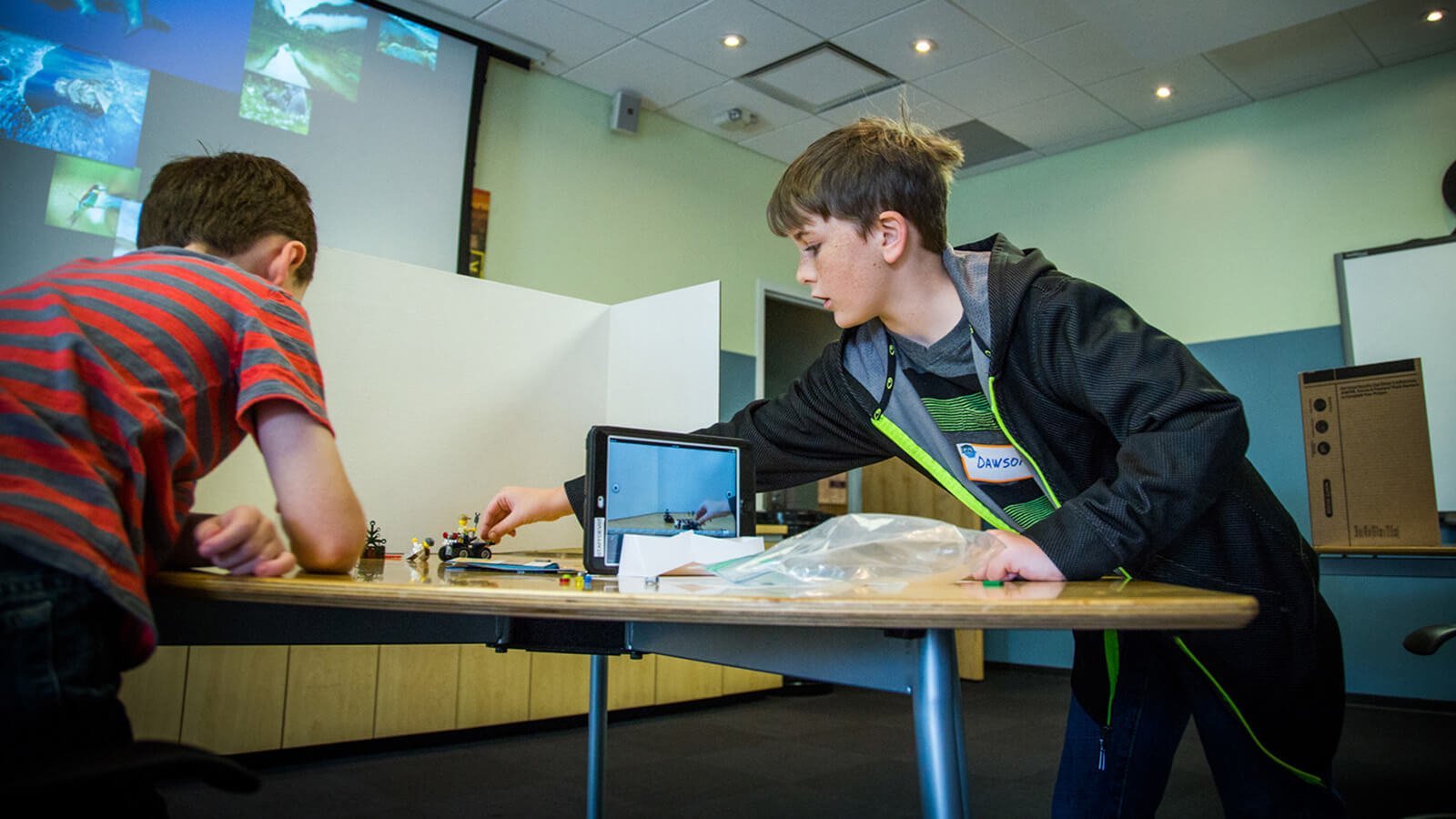 Full Sail University is excited to announce the launch of an inaugural educational initiative this summer for our youngest generation of innovators. "Full Sail Labs" is designed to help kids learn about technology in an environment where collaboration and creativity can thrive.
Each lab features a 1:10 instructor-to-student ratio and accommodates up to 20 students. Weekly camp themes include Movie Making, Gaming, Music, Challenge Zone, and Surprise!, and incorporate the use of devices like iPads, GoPro cameras, and lighting kits. The curriculum? It's open. The focus is on imagination and exploration – not tasks. The ultimate goal, says Full Sail Online Vice President Luis Garcia, is to spark interests that engage kids "not only in our lab but also at home."
The idea for the initiative was inspired in part by concerned parents, who worry about the lack of art in education. "Many said their children are bored at school and would love an outlet that would challenge them and harness their imagination," Luis explains. "They are worried that [children] are becoming passive consumers of media."
In an attempt to address these concerns, Full Sail launched plans for the summer initiative, after a months-long pilot program that included over 100 kids. "We were very happy with the results [of the pilot]," says Luis. "The children were ecstatic. They remained engaged in the activities and displayed a tremendous amount of teamwork. Then they went home and asked their parents to download the apps we used so that they could continue creating more."
Full Sail Labs will officially kick off on June 8 with a series of week-long, full-day camps, with the hope of expanding to year-round afternoon labs. The summer labs, which last from 9:00 a.m. to 5:00 p.m., take place in a re-designed facility unique to this effort and directly adjacent to the Full Sail campus. The facility, which is dedicated solely to Full Sail Labs' attendees and their parents, features a lounge for parents (who can observe their children playing and creating) and a homework center for siblings.
Each week-long camp is priced at $350 per week, and a $25 per sibling discount is available when two or more children are enrolled at the same time. Full Sail employees receive a $100 discount. Please note that because each camp accommodates 20 students, seating is very limited. Like other summer camps and after-school opportunities, the training provided at Full Sail Labs is for personal enrichment and is not transferable or accredited.
To register or learn more, visit FullSailLabs.com.