Published Jan 13, 2021
Full Sail Team Wins 'Most Innovative Solution' at 2020 Iron Dev Competition
Students and grads from Full Sail and AdventHealth University worked to create an innovative VR solution for frontline healthcare workers.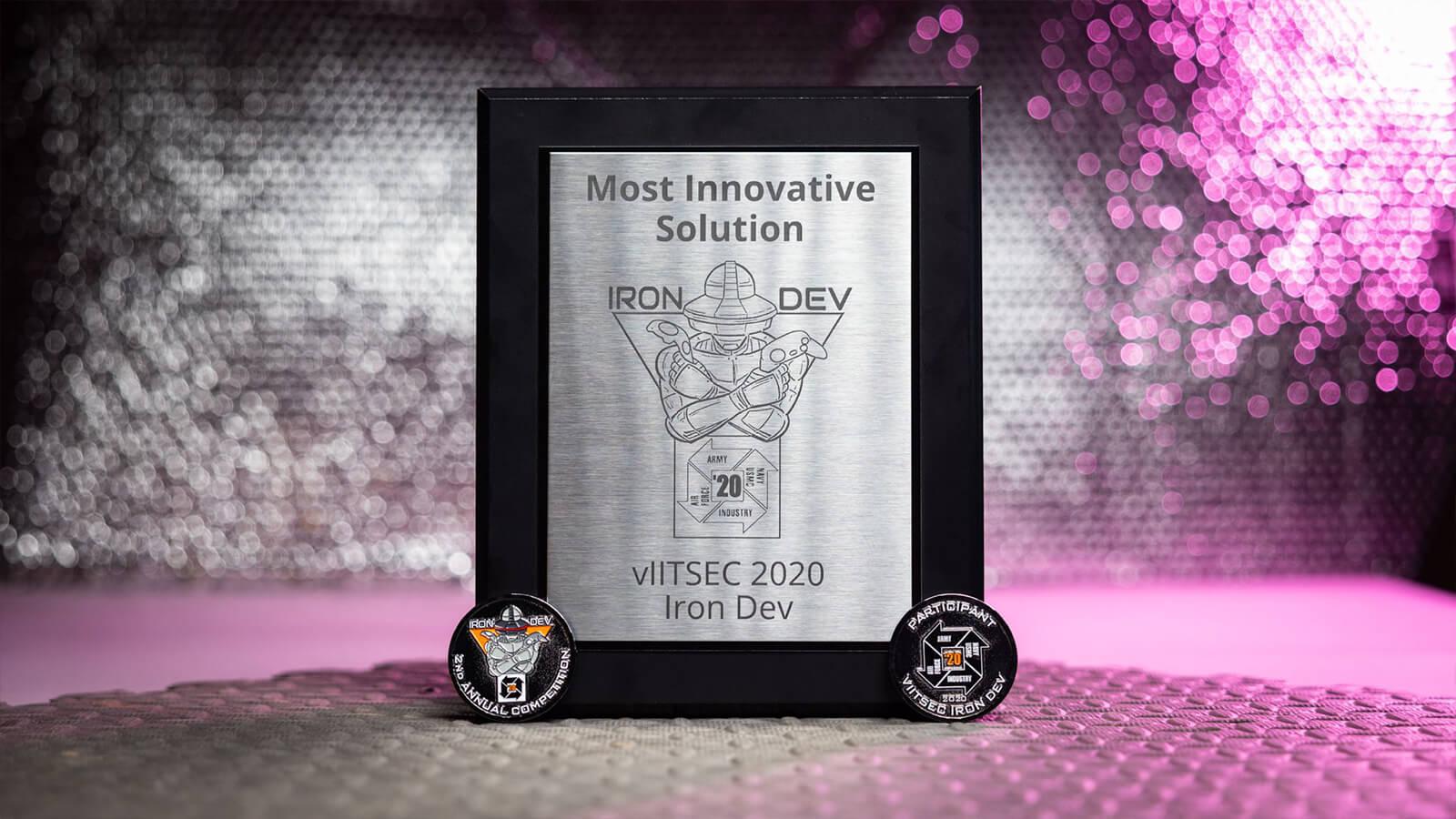 Participating in this year's Iron Dev Competition, Full Sail students and grads from programs including Simulation and Visualization, Digital Arts and Design, and more teamed up with students from AdventHealth University to produce a unique entry into the annual competition hosted by the Interservice/Industry Training, Simulation, and Education Conference.
The team's entry featured a virtual-reality-based version of a medical command center, a physical space in hospitals that is outfitted with large screens and datasets where healthcare providers can visualize hospital resources and data points in real-time.
"We used COVID-19 data as our exemplar, so it was very relevant," says course director Shawn Stafford. "The way we presented it was quite an innovative solution."
These command centers serve to improve patient outcomes and maximize a hospital's flow and efficiency. Through the development of this VR solution, the team from Full Sail was able to provide this information to frontline workers without them having to relocate to a different part of the hospital. At the end of the competition, Full Sail and AdventHealth University walked away with a win in the Most Innovative Solution category for their newly developed tech.
"Winning wasn't our biggest focus," says Shawn. "The focus for us was just developing that relationship with AdventHealth. Sometimes, when you do a competition, it brings people together and you learn more, so that objective was definitely achieved."