Published Jul 14, 2022
Full Sail University Hosts Largest North American Youth Esports Tournament
Hundreds of attendees came to Full Sail's campus to participate in XP League's 2021-2022 North American Finals.
On June 25 and 26, Full Sail University and XP League (XPL) partnered to bring the 2021-2022 North American Finals to the Full Sail University Orlando Health Fortress and Full Sail Live Venue. The two-day event featured 48 teams competing in Fortnite, Valorant, Overwatch, and Rocket League with an audience of over 10,000 spectators, making it one of the biggest esports events in Full Sail history.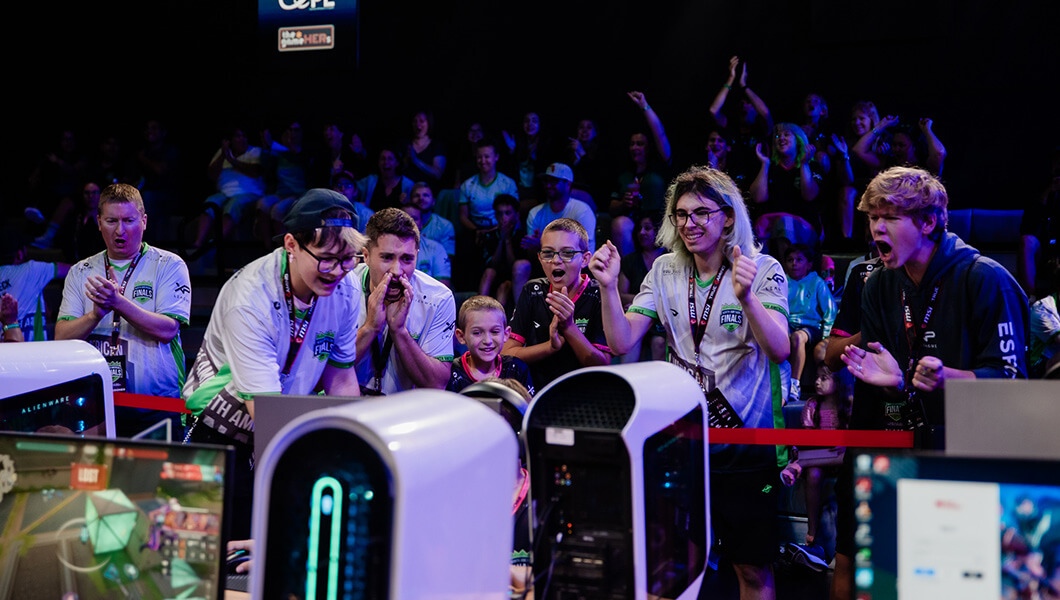 A number of Full Sail students, staff, and alumni came together to bring the mammoth production to life, including Full Sail Armada veterans Daniel "Takasu" Hernandez (XPL league commissioner) and Chris "FluffyiG" Aviles (XPL league support specialist), Bryan "Bryonic" Flores (Rocket League shoutcaster), Ebay Bates (event photographer), and Miles "A1phachino" Church (event reporter).
Competing in the tournament, Armada Valorant coach, Game Design graduate, and XP League coach Michael "Hervmaster" Hervieux led the Triangle Minotaur to a stunning second-place finish in the Valorant Grand Finals.
At the event's conclusion, winning teams Franklin Storm (Rocket League), Loudoun Tsunami (Fortnite), Madison Marvels (Valorant), and Franklin Shoguns (Overwatch) each claimed the title of North American Champion.
Additionally, Full Sail University and XP League awarded two Full Sail students with a total of $10,000 in scholarships during the event, based on their exceptional professionalism and creative talent while contributing to the event. Game Art bachelor's student Megan "Meggashie" Foy (tournament organizer) and Dan Patrick School of Sportscasting bachelor's student Quinn "Qolorblind" Sherr (Valorant shoutcaster) each received $5,000 toward their university studies.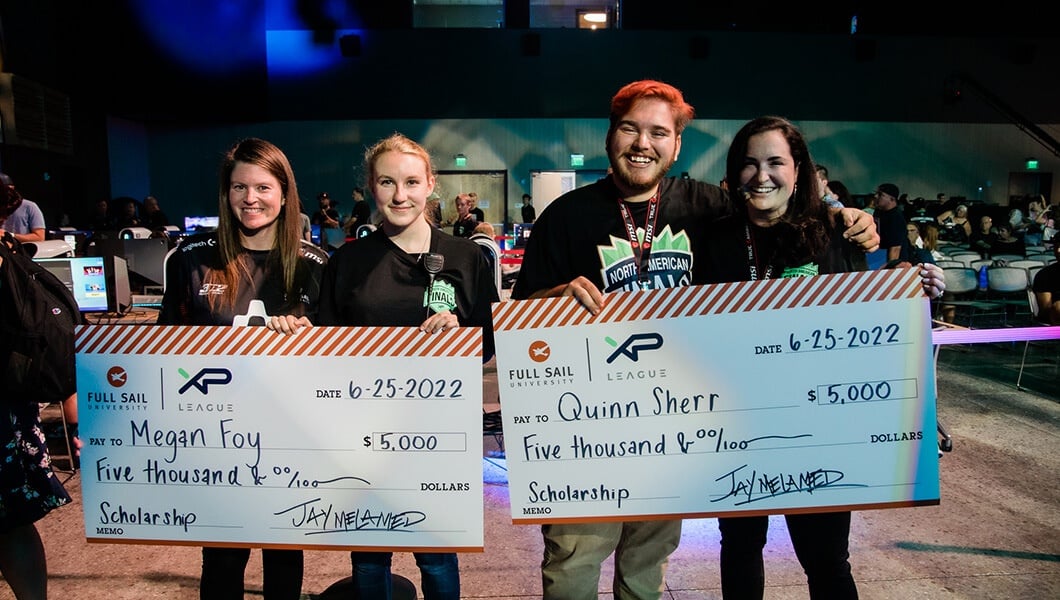 "Since forming this partnership over a year ago, XP League has hired numerous grads working in production, broadcast, content creation, and even running their own [franchise]," says Full Sail University Creative Project Specialist Jacob Kaplan. "It was great to have the North American Finals [at Full Sail], both as a monumental moment for youth esports and as a celebration of an incredibly successful first year in partnership."
Head over to Twitch to watch the North American Finals.
Want to join Full Sail's esports community? Join the Armada Discord server for important announcements about gaming events, team tryouts, and more.