Published Jan 10, 2020
Full Sail's January Behind the Scenes Tour Features a Panel of Distinguished Alumni
Alumni guests Brian Carico, Michael Elsner, Michael Johnstone, Devan Renea, and Matt Staker share insights and answer questions.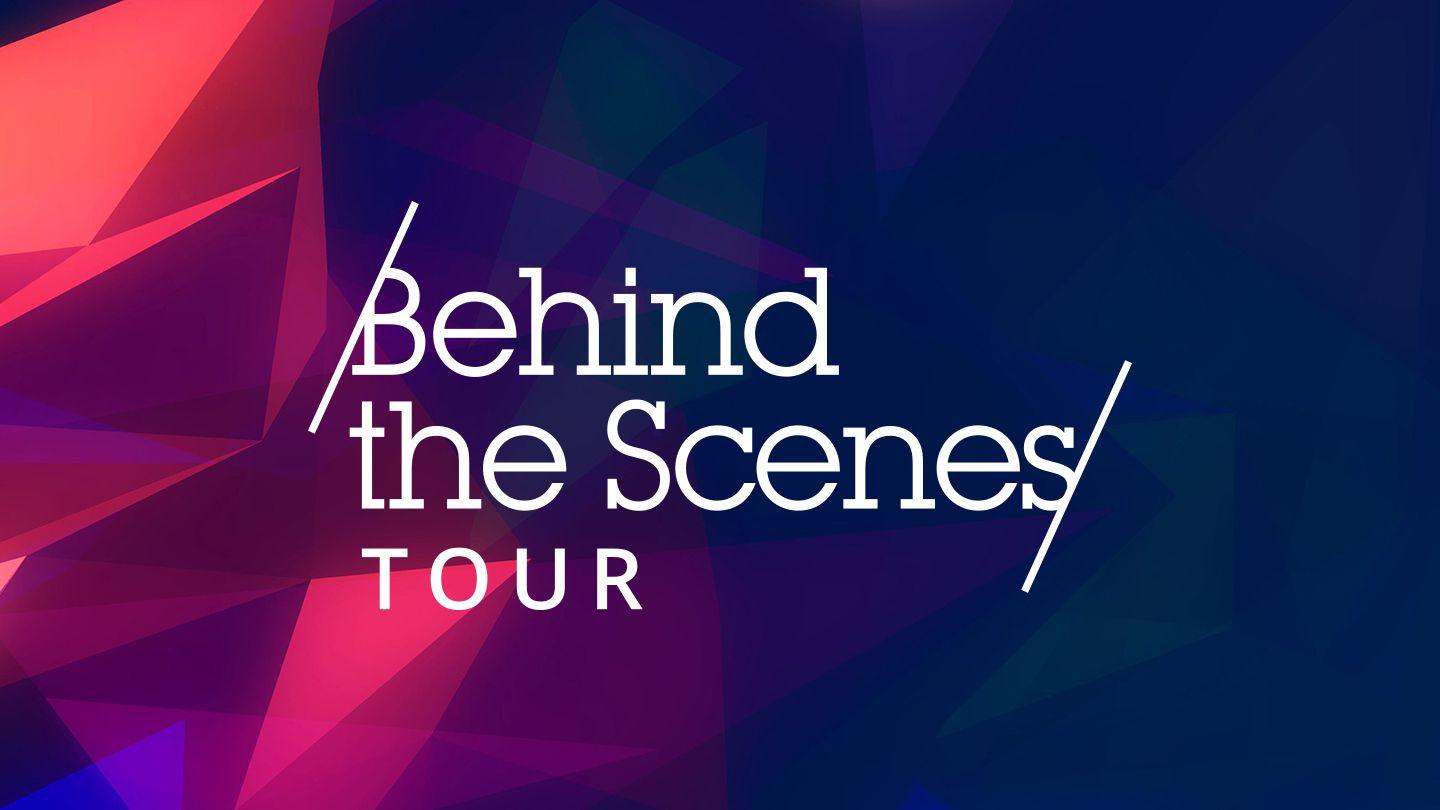 Full Sail's Behind the Scenes Tour offers visitors an in-depth look at our campus and curriculum. The monthly tour now includes more interactive programming, such as degree-specific workshops and info sessions on everything from financial aid to housing. It's also a great way to explore our facilities from top to bottom, with campus tours running throughout the day.
One of the highlights of the tour is the Alumni Panel, presented by Full Sail's Career Development department. During the hour-long presentation, accomplished alumni speakers share personal insights and expertise gleaned from experience in their industries. Topics covered include how to make the most out of your time as a student, advice for breaking into the industry, and how to get (and keep) a job. The panel culminates with a Q&A session designed to give attendees a chance to steer the conversation based on their unique interests.
Our next Behind the Scenes Tour is January 12, 2020. Visit us online to reserve your spot today.
We are excited to welcome the following panelists to this month's event:
Brian Carico
Recording Arts
Video Director, Lighting Director
With more than two decades of experience working in live events production, Brian Carico's career spans a variety of mediums. After graduating from the Recording Arts program, Brian went to work for Vari-Lite, where he toured with artists like Aerosmith, Hank Williams Jr., and DC Talk. As an independent contractor, he spent five years as production manager for Travis Tritt and has overseen live production lighting for artists like Sir Paul McCartney, Brad Paisley, and Neil Diamond. An opportunity to produce lighting for live television led Brian to pivot his career to focus more on live video production in 2013. As a video director, Brian has worked with artists like Blake Shelton, Hunter Hayes, Thomas Rhett, Under Armour, and the Country Music Television Network. He currently works with artists all over the world as the owner of BigLook Productions.
Michael Elsner
Recording Arts
Songwriter, Producer, Performer
Michael Elsner is an award-winning guitarist, producer, and songwriter from New York with over 2000 song placements in movies, television shows, film trailers, and commercials. His work has been featured in both entertainment and advertising business ventures such as American Idol, The Voice, Amish Mafia, EXTRA, Cold Case, and The Ellen Degeneres Show, as well as advertising for Audi, Mazda, and Sketchers. Elsner's company SonicTremor has worked on films and television programs such as Disney's Cinderella, Amazon's Jack Ryan, Sneaky Pete, Better Call Saul, and Ocean's 8.
Michael Johnstone
Game Development, Game Design MFA
Senior Development Manager
Michael Johnstone is a cross discipline game developer who specializes in production. He has over eight years of experience applying agile principles on teams of different sizes and disciplines to reduce development waste, increase product stability and quality, and nurture team health across EA and Magic Leap. His credits include Madden NFL, NCAA Football, NBA Live Mobile, and the AR/VR world-building engine, Project: Create.
Devan Renea
Film, Education Media Design & Technology, Creative Writing MFA
Creative Development Coordinator
Devan Renea serves as a creative development coordinator where she assists in developing potential series content for network and cable programming across both Warner Horizon and Warner Bros Television. She has worked on a variety of productions including OWN's Queen Sugar, Freeform's Famous in Love, and most recently, the upcoming DC Universe series, Stargirl.
Matt Staker
Film
Director of Photography
Matt Staker is the director of cinematography at Staker Films, known for their work in capturing athletes in their element and the intense action of sports in sharp detail. With the experience gained from Full Sail University's Film program, Matt was able to take his passion for extreme sports to the next level by working on land, air, and sea. Matt eventually opened Staker Films, LLC, and has since worked with several companies, including Billabong USA, Nike, ESPN, NFL, and many more.