Published Jul 27, 2018
Full Sail's August Behind the Scenes Tour Features Panel of Distinguished Alumni
Alumni guests Bob Cowan, Larry Katz, Mabel Barba, Mark Kilborn, Shaun McCabe, and Tom Todia share insights and answer questions.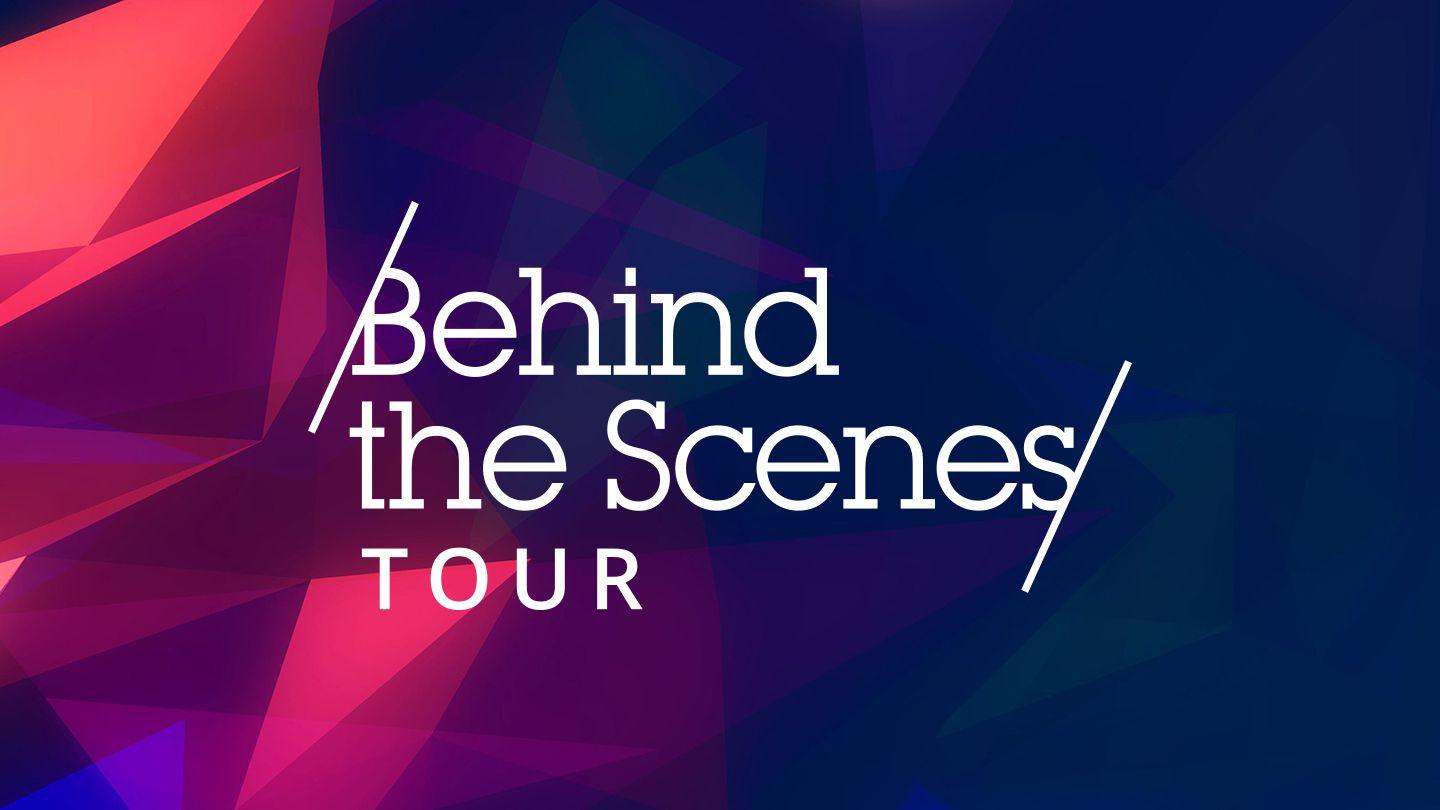 Earlier this year, Full Sail launched a brand new Behind the Scenes tour, offering visitors an in-depth look at our campus and curriculum. The monthly tour now includes more interactive programming, such as degree-specific workshops and info sessions on everything from financial aid to housing. It's also a great way to explore our facilities from top to bottom, with campus tours running throughout the day.
One of the highlights of the new tour is the Hall of Fame Alumni Panel, presented by Full Sail's Career Development department. During the hour-long presentation, accomplished alumni speakers share personal insights and expertise gleaned from experience in their industries. Topics covered include how to make the most out of your time as a student, advice for breaking into the industry, and how to get (and keep) a job. The panel culminates with a Q&A session designed to give attendees a chance to steer the conversation based on their unique interests.
Our next Behind the Scenes tour is August 12, 2018. Visit us online to reserve your spot today.
We are excited to welcome the following panelists to this month's event:
Mabel Barba (Film)
Art Director
Mabel has worked on dozens of productions in Miami and Atlanta as an art director and video playback operator. She has contributed to shows like Graceland and Bloodline, as well as movies like Baywatch and 2017 Best Picture winner, Moonlight. Mabel is currently wrapping up another art direction gig, this time for a Nickelodeon show about a teenage android called I Am Frankie.
Bob Cowan (Recording Arts)
Monitor/Front of House Engineer
Hall of Fame Inductee
Bob Cowan has worked in the live sound industry for more than 20 years, serving in roles such as front of house engineer, monitor engineer, and production manager, on tour for some of the most notable artists in the world of music. Bob has spent the last decade serving as an in-ear monitor engineer for Metallica, and he currently works a secondary gig as a front of house engineer for Melissa Etheridge.
Larry Katz (Film)
Second Assistant Director
Hall of Fame Inductee
After graduation, Larry moved to Los Angeles and set his sights on the Director's Guild of America Training Program, building relationships and creating opportunities that have become the foundation of Larry's professional network. His credits range from blockbusters like War for the Planet of the Apes and Captain America: The First Avenger, to television shows such as Californication, Desperate Housewives, and 7th Heaven.
Mark Kilborn (Recording Arts)
Sound Designer
Mark Kilborn is an award-winning sound designer, mixer and implementer with more than a decade of experience in the video games industry. He has worked on various game franchises including Borderlands, Forza Motorsport, Brothers In Arms, Tony Hawk, as well as Project Gotham Racing. For the last eight years, he has served as one of the audio directors for the Call of Duty franchise, and has collaborated with teams of sound designers around the world on projects in the series like Modern Warfare 3, Advanced Warfare, Black Ops 1-3, Exo Zombies, Modern Warfare Remastered, and Call of Duty: WWII.
Shaun McCabe (Game Development)
Chief Technology Officer, Insomniac Games
Shaun joined Insomniac Games in 2003 as an engine programmer, where he developed audio technology for Ratchet & Clank: Up Your Arsenal, Ratchet: Deadlocked and the Playstation 3 launch title Resistance: Fall of Man. In 2009, Shaun joined Chad Dezern to open a new Insomniac studio in Durham, North Carolina. There he co-directed additional Ratchet & Clank releases and served as executive producer for the Oculus Rift titles Edge of Nowhere, Feral Rights, and The Unspoken.
Tom Todia (Recording Arts)
Senior Audio Artist, Electronic Arts
A professional engineer with experience in the major label and independent market, Tom has worked with recording artists ranging from Ziggy Marley and Brian McKnight to DJ Craze and Donna Summer. In 2008, Tom co-founded Engine Audio, a game audio contracting group that offers services for all forms of interactive media, with a concentration on sound design and technical implementation for video games, virtual reality, and 360 productions. He also serves as a senior audio artist at Electronic Arts Tiburon.