Published Sep 13, 2019
Full Sail's September Behind the Scenes Tour Features Panel of Distinguished Alumni
Alumni guests Bob Cowan, Caris Frazier-Baker, Jack Geckler, Helynn Hallock, and Jonathan Mayer share insights and answer questions.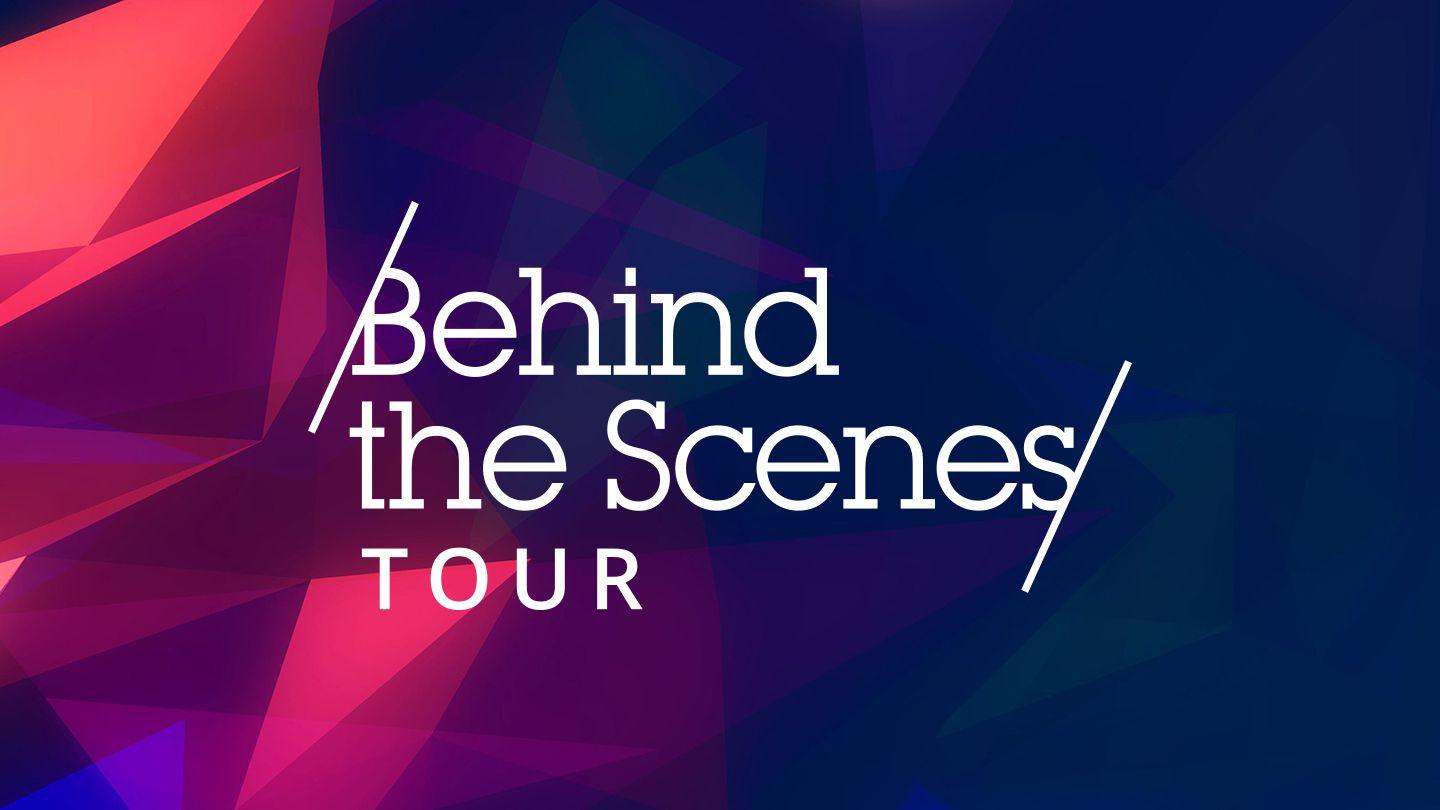 Full Sail's Behind the Scenes Tour offers visitors an in-depth look at our campus and curriculum. The monthly event includes interactive programming, such as degree-specific workshops and info sessions on everything from financial aid to housing. It's also a great way to explore Full Sail facilities and creative spaces, with campus tours running throughout the day.
One highlight of the tour is the Hall of Fame Alumni Panel. The hour-long presentation features accomplished alumni speakers sharing personal insights and expertise gleaned from experience in their industries. Topics covered include how to make the most out of your time as a student, advice for breaking into the industry, and how to effectively network. The panel culminates with a Q&A session where attendees can submit questions based on their unique interests.
Our next Behind the Scenes tour is September 15, 2019. Visit us online to reserve your spot today.
We are excited to welcome the following panelists to this month's event:
Bob Cowan (Recording Arts)
Monitor/Front of House Engineer
Bob Cowan has worked in the live sound industry for more than 20 years, serving in roles such as front of house engineer, monitor engineer, and production manager. He's been on tour with some of the most notable artists in the world of music, including Bruce Springsteen. Bob has spent the last decade serving as an in-ear monitor engineer for Metallica, and he currently works a secondary gig as a front of house engineer for Melissa Etheridge.
Caris Frazier-Baker (Game Art)
Technical Artist for Virtual Reality
Caris Frazier-Baker is a technical artist at Walter P Moore, an international company working in the architecture, engineering, and construction industry. Caris specializes in developing virtual reality applications. As an artist and programmer with a focus on beauty, efficiency, and pipeline optimization, her background includes indie game development, pixel art and animation, litigation imaging, and 3D printing.
Jack Geckler (Computer Animation)
Crowds Artist
Jack Geckler's talents have played a role in some of the entertainment world's most striking visuals. As a crowds artist at Walt Disney Animation Studios, he's worked with DreamWorks, Industrial Light and Magic, and other major studios. His animation talents can be seen on films like Star Wars: The Force Awakens, How to Train Your Dragon, Power Rangers, Thor: Ragnarok, and Ready Player One. Jack has also worked on video games including Madden NFL 17, WWE SmackDown vs. RAW, 50 Cent Bulletproof, and Fight Club, and commercial spots for Toyota, Lexus, Dodge, Propel, Nintendo, and Corona.
Helynn Hallock (Digital Arts & Design)
Graphic Designer
Helynn Hallock is a graphic designer with a passion for package design and branding. As a Digital Arts & Design grad, she's worked with Nike, Sports Authority, Bob Ross, and Dixon Ticonderoga. Helynn started at the Walt Disney Company and has risen to the position of retail creative graphic designer. She leads the charge in supporting film initiatives by creating graphics to support all theme park and resort merchandise globally.
Jonathan Mayer (Recording Arts)
Sound Design Manager
Jonathan Mayer has over 20 years of professional music production, composition, and performance experience. Since 2005, he's focused on music production and implementation for videos and games – specializing in recording, mixing, composition, drumming, and percussion. He was the former Senior Music Manager at Sony Interactive Entertainment and is now the sound design manager at Facebook. Some of his credits include God of War I, God of War II, The Last of Us, the Uncharted series, Infamous, and many others.