Published Feb 06, 2020
Full Sail's February Behind the Scenes Tour Features a Panel of Distinguished Alumni
Alumni guests Kerry Allen, Iván Emilio, Bob Riley, Alexis Roos, and Alejandro Garcia-Tunon share insights and answer questions.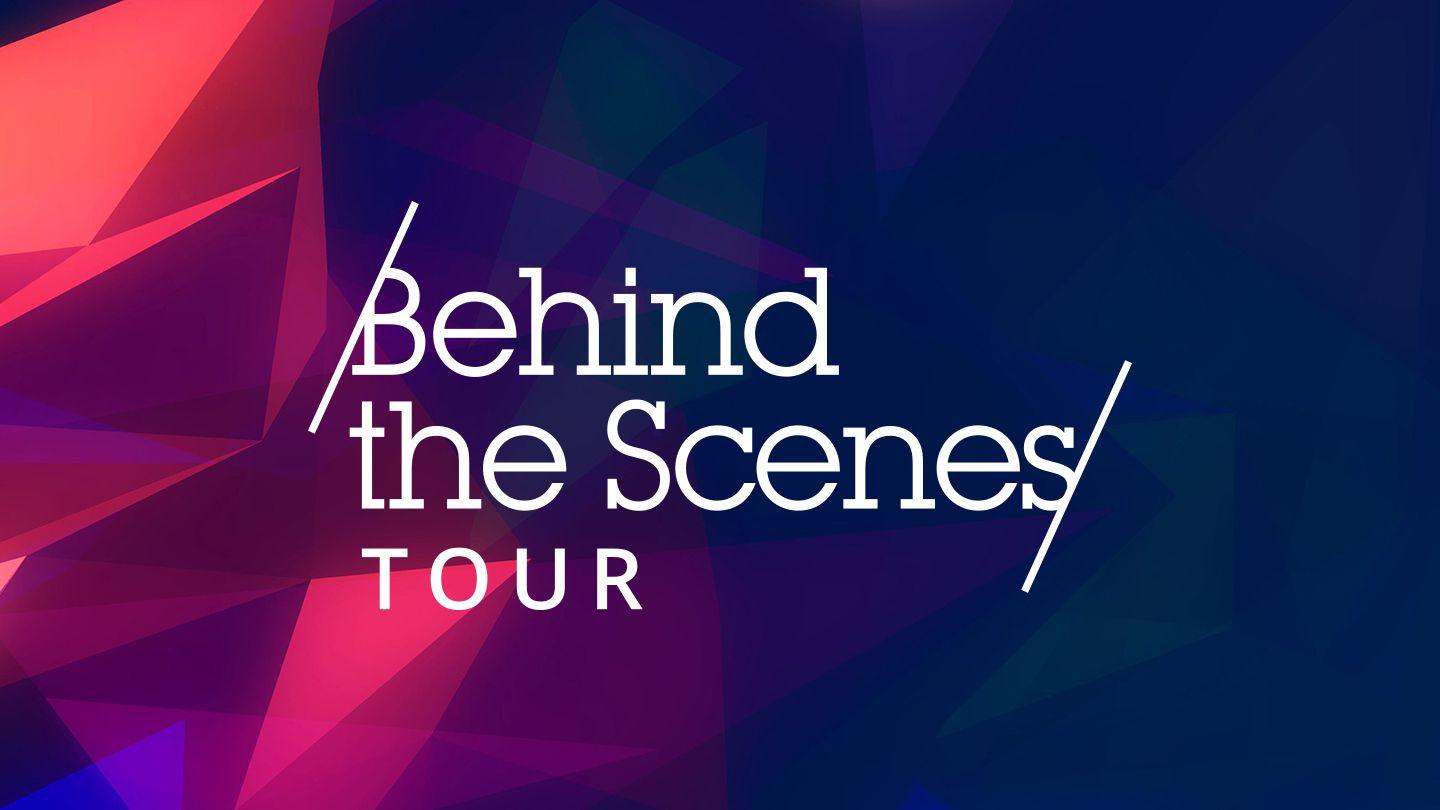 Full Sail's Behind the Scenes tour offers visitors an in-depth look at our campus and curriculum. The monthly tour now includes more interactive programming, such as degree-specific workshops and info sessions on everything from financial aid to housing. It's also a great way to explore our facilities from top to bottom, with campus tours running throughout the day.
One of the highlights of the tour is the Alumni Panel, presented by Full Sail's Career Development department. During the hour-long presentation, accomplished alumni speakers share personal insights and expertise gleaned from experience in their industries. Topics covered include how to make the most out of your time as a student, advice for breaking into the industry, and how to get (and keep) a job. The panel culminates with a Q&A session designed to give attendees a chance to steer the conversation based on their unique interests.
Our next Behind the Scenes tour is February 9, 2020. Visit us online to reserve your spot today.
We are excited to welcome the following panelists to this month's event:
Kerry Allen
Game Development / Hall of Fame Inductee
Senior User Interface Programmer at id Software
Since graduation, Kerry has worked for studios like Activision, Microsoft, Electronic Arts, and ZeniMax, with credits on games like Guitar Hero and NCAA College Football. He currently works at id Software as their senior user interface programmer, most recently contributing to Dishonored 2 and Doom VFR, the franchise's virtual reality installment.
Iván Emilio
Media Communications
Host, Actor, and Producer at Buzzfeed
Iván Emilio is a host, actor, and producer, currently sharing the beauty of Latinx culture on BuzzFeed's Pero Like. Shortly after receiving his bachelor's in Media Communications from Full Sail University, he moved to Los Angeles to work as an intern for BuzzFeed Video where he's moved up the ranks to his current position as producer and personality for Pero Like. He regularly collaborates with the BuzzFeed Celeb team and other entertainment magazines, interviewing celebrities on red carpets and at press junkets.
Bob Riley
Film
Assistant Director
Bob Riley is an Assistant Director with the Directors Guild of America. Bob just finished up working on the first season of Freeform's Party of Five. Prior to Party of Five, he worked with director Jean-Marc Vallee on HBO's Big Little Lies, which earned the DGA Award for Outstanding Directorial Achievement. Bob's career ranges from film to television to commercial productions including Ad Astra, Goliath, The Greatest Showman, The Orville, The Last Ship, Nashville, The Romanoffs, Scandal, Lethal Weapon, Transformers, American Horror Story, CSI: Miami, Get Him to The Greek, and The Social Network. Before becoming an Assistant Director, Bob worked as an Editor and Camera Operator, most notably with NFL Films, ESPN, NBC Sports, and TLC. His editorial achievements earned him three Sports Emmy Award nominations.
Alexis Roos
Recording Arts
Front of House Engineer at Seminole Hard Rock Hotel and Casino Tampa
During Alexis' time at Full Sail, she worked as an intern with two local studios and served as member of Full Sail's Tour Guide teams. She also collected her first movie credit as Effects Editor on the film MMXII and was selected to serve as Full Sail University's Brand Ambassador on the 2016 Vans Warped Tour.
Alexis currently works as Front of House Engineer for Seminole Hard Rock Hotel and Casino Tampa, where, over the last two-and-a-half years, she's worked with over 200 artists from across the U.S. She is also currently serving her second year as a brand ambassador in the "Seminole Hard Rock Girl" program.
Alejandro Garcia-Tunon
Game Design & Development
Director of Technology at Ghostpunch Games
Alejandro Garcia-Tunon (Game Design & Development 2005) is the Director of Technology at Ghostpunch Games. He is credited as a software engineer on some of the game industry's top franchises (Guitar Hero, Transformers, Marvel: Ultimate Alliance, Borderlands, and Ratchet and Clank). Before joining Ghostpunch Games, he helped Magic Leap Studios ship its first platform and experiences as the Head of Technology Operations.