Published Nov 01, 2018
Full Sail's November Behind the Scenes Tour Features Panel of Distinguished Alumni
Alumni guests Zach Allen, Aaron Cook, Fernando Delgado, Sheena Fowler, Wes Locher, and Nadine Santos share insights and answer questions.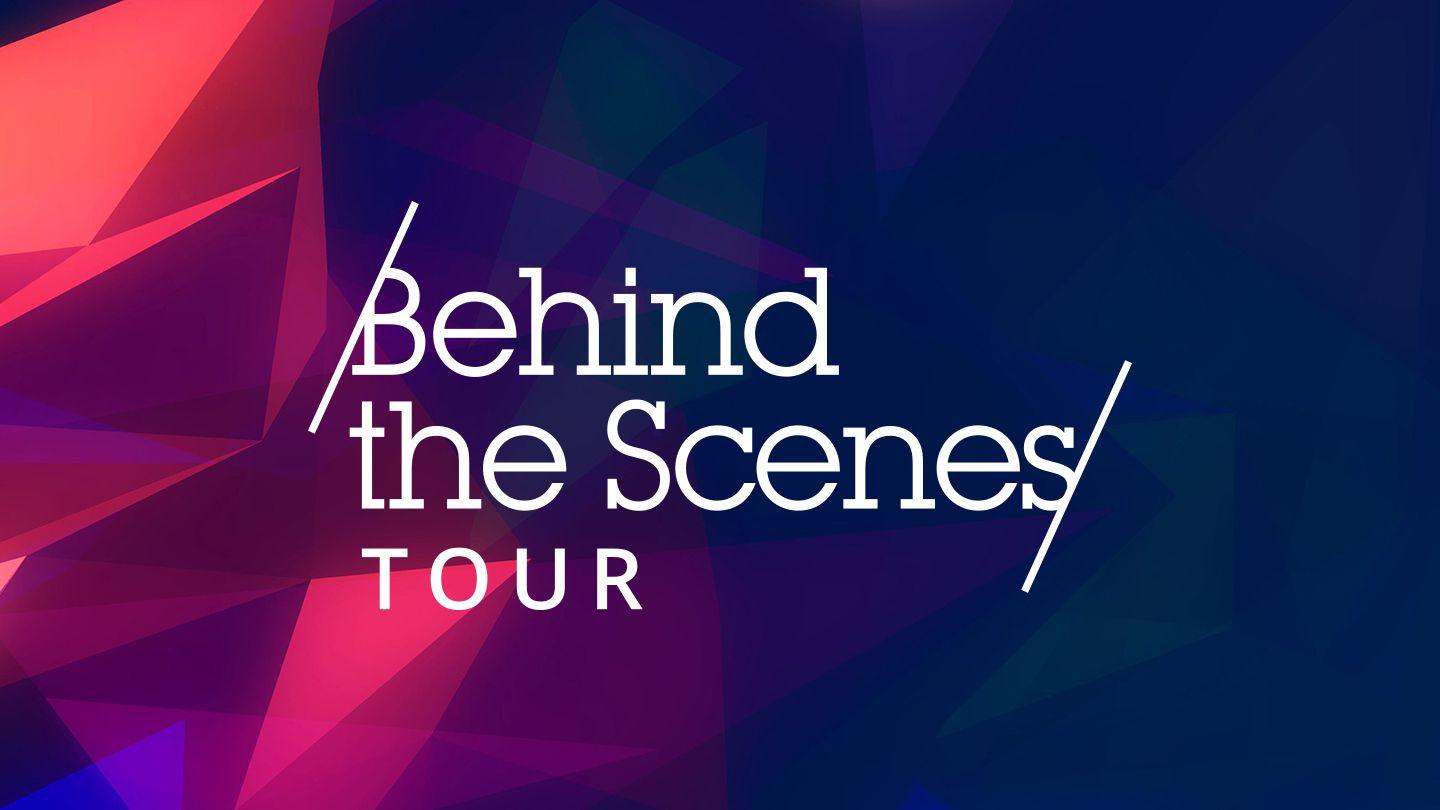 Earlier this year, Full Sail launched a brand new Behind the Scenes tour, offering visitors an in-depth look at our campus and curriculum. The monthly tour now includes more interactive programming, such as degree-specific workshops and info sessions on everything from financial aid to housing. It's also a great way to explore our facilities from top to bottom, with campus tours running throughout the day.
One of the highlights of the new tour is the Hall of Fame Alumni Panel, presented by Full Sail's Career Development department. During the hour-long presentation, accomplished alumni speakers share personal insights and expertise gleaned from experience in their industries. Topics covered include how to make the most out of your time as a student, advice for breaking into the industry, and how to get (and keep) a job. The panel culminates with a Q&A session designed to give attendees a chance to steer the conversation based on their unique interests.
Our next Behind the Scenes tour is November 4, 2018. Visit us online to reserve your spot today.
We are excited to welcome the following panelists to this month's event:
Aaron Hamilton Cook (Game Design, Recording Arts)
Producer at Scientific Games
As a combat veteran, valedictorian, and graduate of both Recording Arts and Game Design, Aaron Hamilton Cook continues to raise the bar in both his personal and professional life. He's worked in military and medical simulation, AAA games including The Witcher 3 and Dying Light, and has worked as a session musician and mixing engineer. Additionally, he's been featured in the James Bond, Cirque Du Soleil, and Hasbro "Artists Among Us" galleries. Currently, Aaron is working as a producer at Scientific Games, where he's contributed to their Lord of the Rings, Wizard of Oz, and James Bond titles.
Fernando Delgado (Recording Arts)
Owner, Stickman Sound
Hall of Fame Inductee
As the owner of Stickman Sound in Las Vegas, Fernando Delgado works in production genres such as live sports/entertainment, reality television, motion pictures and commercials. His audio work can be found on projects including a VR experience with multi-platinum rock band Coldplay, FOX Sports coverage of the infamous Mayweather vs. McGregor fight, TV show Top Gear America, and commercial work for brands such as Under Armour and Nike. Most recently he has been working with Flight Line Films, mixing Blue Origin rocket launches and a variety of VR projects. Fernando is an Emmy recipient for his live audio work with HBO Boxing.
Nadine Santos (Recording Arts)
Vice President of Programming & Art Relations at Music Choice in NYC
Nadine's career spans over a decade, and includes positions as Assistant Program Director and Music Director for Clear Channel Radio and CBS Radio. Her work ethic and drive have elevated her to her current position as Vice President of Programming & Artist Relations at Music Choice in New York City. Having worked with artists like Demi Lovato, Shawn Mendes, Cardi B, and more, Nadine continues to strengthen existing music industry relationships and develop new ones along the way.
Sheena Fowler (Film, Entertainment Business)
GRAMMY-Winning Engineer
Hall of Fame Inductee
As the Orlando Film Commissioner, Sheena works closely with productions seeking the unique backdrops and premiere production facilities that Central Florida has to offer, supporting the workforce and businesses that make up the region's entertainment production ecosystem. Key productions include Tomorrowland, Paper Towns, The InBetweeners, Transformers: Dark of the Moon, and countless national commercial campaigns.
Wes Locher (Creative Writing, Recording Arts)
Creative Writer
A writer whose portfolio include comic books, video games, and journalism, Wes Locher is as creative as he is diverse. He's written video games for developers such as FableLabs (Serious Weirdness & TruChange, 2018), Based on the Play (Re*Sequenced, 2018), and Nanobit Software (Lost in Fame, 2017). His comic books have been published in the USA, UK, and Canada by Alterna Comics (Unit 44, 2017), Titan Comics (Adrift, 2015), and Markosia Enterprises (The Undoubtables, 2014), and many others. He's the author of the nonfiction book Braving Britannia: Tales of Life, Love, and Adventure in Ultima Online (2018), as well as a collection of humorous essays, Musings on Minutiae (2010).
Zach Allen (Recording Arts)
GRAMMY-winning Music Producer, Recording Engineer, and Mixer
Zach Allen is a GRAMMY-winning Music Producer, Recording Engineer, and Mixer. After graduating from Full Sail, he moved to Nashville and landed an internship at The Tracking Room – a world-renowned studio where he would eventually become the Studio Manager and Head Engineer. His relationship with blues artist Keb' Mo' led to Zach recording the GRAMMY-winning album TajMo, – a collaborative effort from Keb' Mo' and fellow Blues Legend Taj Mahal – that spent 4 weeks atop the Billboard Blues Chart and received the GRAMMY for "Best Contemporary Blues Album." Through the course of his career, Zach has worked with a wide range of artists from Taylor Swift to Deep Purple to Joe Walsh and the legendary Buddy Guy. Currently, he is a full-time Freelance Producer and Engineer.