Published May 10, 2018
Full Sail's May Behind the Scenes Tour Features Panel of Distinguished Alumni
Alumni guests Kerry Allen, Leon Hopkins, Michael La Plante, Caitlyn Owens, Phil Tan, and Tremaine Williams share insights and answer questions.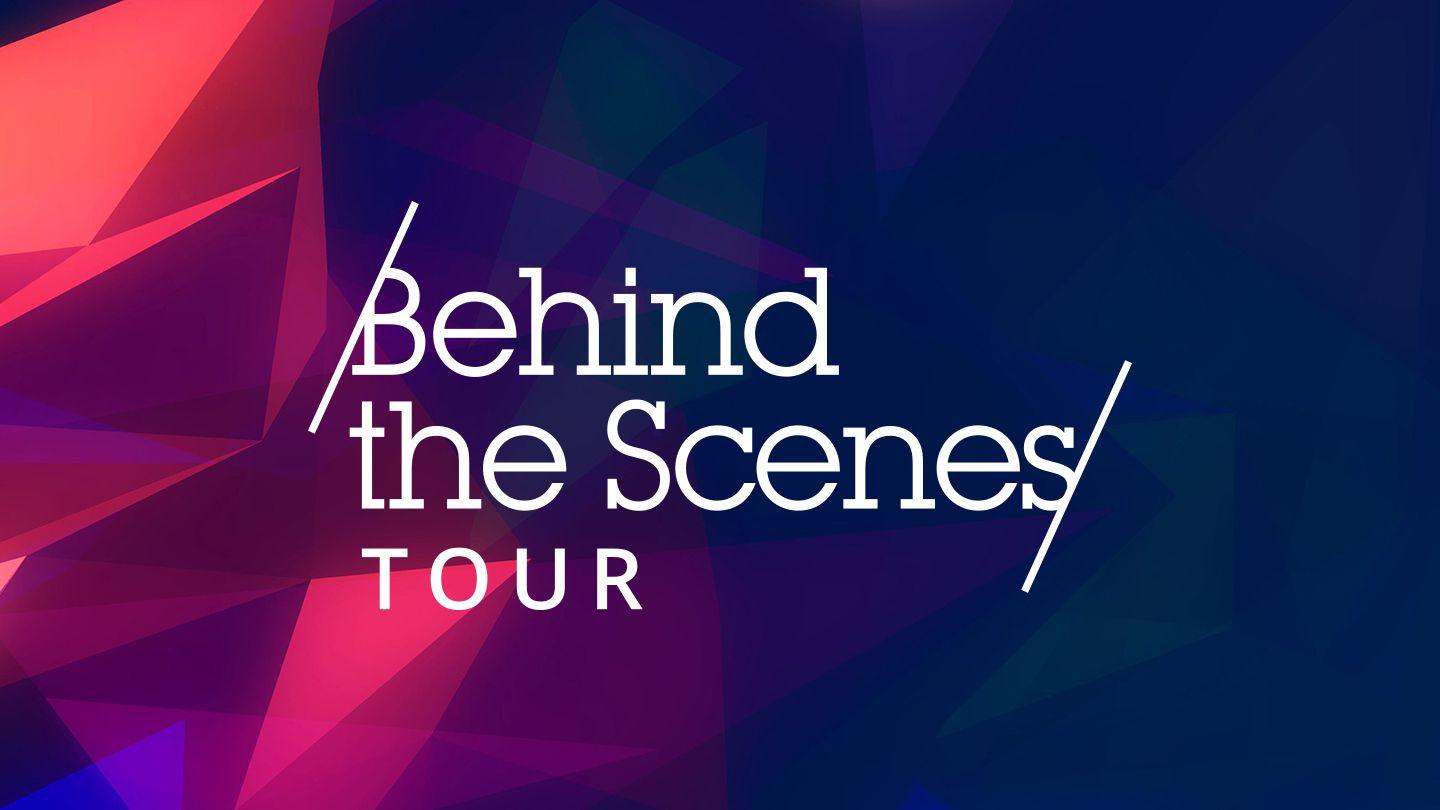 Earlier this year, Full Sail launched a brand new Behind the Scenes tour, offering visitors an in-depth look at our campus and curriculum. The monthly tour now includes more interactive programming, such as degree-specific workshops and info sessions on everything from financial aid to housing. It's also a great way to explore our facilities from top to bottom, with campus tours running throughout the day.
One of the highlights of the new tour is the Hall of Fame Alumni Panel, presented by Full Sail's Career Development department. During the hour-long presentation, accomplished alumni speakers share personal insights and expertise gleaned from experience in their industries. Topics covered include how to make the most out of your time as a student, advice for breaking into the industry, and how to get (and keep) a job. The panel culminates with a Q&A session designed to give attendees a chance to steer the conversation based on their unique interests.
Our next Behind the Scenes tour is May 20, 2018. Visit us online to reserve your spot today.
We are excited to welcome the following panelists to this month's event: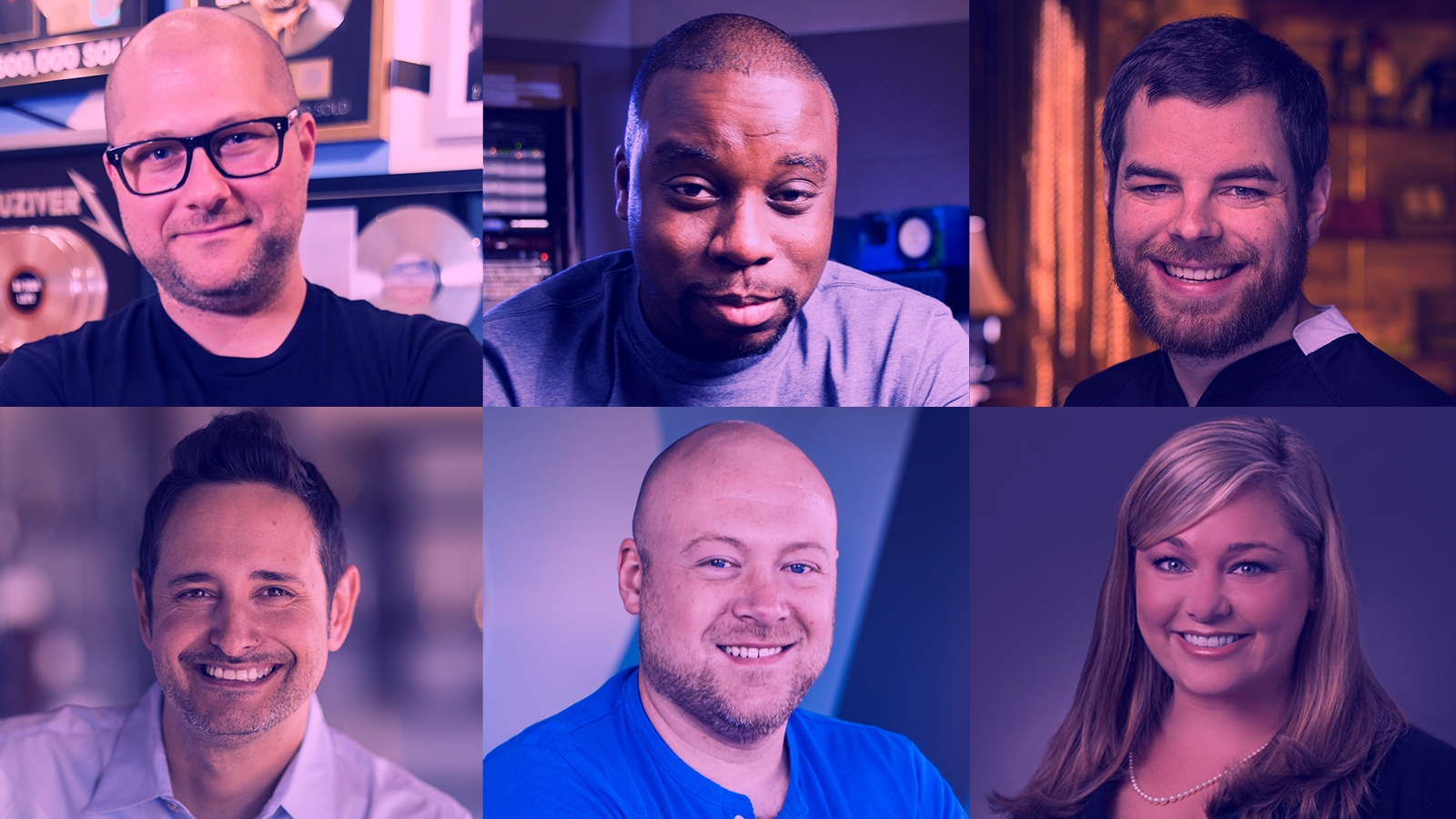 Kerry Allen (Game Development)
Senior User Interface Programmer, id Software
Since graduation, Kerry has worked on Triple-A titles for studios like Activision, Microsoft, Electronic Arts, and ZeniMax, with credits on household name game products such as Guitar Hero, Kinect, Madden, and NCAA. He currently works at id as their senior user interface programmer, most recently contributing to Doom VFR, the franchise's virtual reality installment.

Leon Hopkins (Recording Arts)
Road Staff Manager, Clair Global
Hall of Fame Inductee
Either on tour or in the office, Leon Hopkins has spent more than 25 years contributing to the success of hundreds of live shows. The Recording Arts grad is a road staff manager at sound reinforcement provider Clair Global, and before that he was a live sound engineer, out on the road with artists like Paul McCartney, ZZ Top, George Michael, Janet Jackson, and more. Today, Leon's role has shifted from the stage to the office. As a road staff manager with Clair Bros. (the company merged with Showco in 2000), Leon oversees the hiring and training of new staff members, and works to align and deploy them with the right tours.
Michael La Plante (Web Design & Development)
Owner & Director of La Plante Web Development Inc.
Michael La Plante has worked on a wide range of technology projects for large corporations including Google, Facebook, and Apple. He is currently a senior web engineer for FireEye Security where he works on cyber intelligence and threat prevention. His specialty is in front-end development with an emphasis on JavaScript and React applications. Michael also runs his own design and development company, La Plante Web Development, which focuses on providing quality solutions to clients ranging from local business owners to Fortune 500 companies.
Caitlyn Owens (Film)
Producer at Truly Original, Inc.
Born and raised in New York, Caitlyn always had a passion for the arts. After graduating from Full Sail's Film program in 2009, she worked on various film, television, and commercial projects in the Orlando area before landing a full time job with Norwegian Cruise Line. For about four years, Caitlyn served as the broadcast manager for one of the world's largest cruise ships. After traveling around the world, she returned to New York City – the past few years she's made the climb from production assistant to associate producer and is now producer in her own right. Today Caitlyn works for the company Truly Original on various shows such as Vanity Fair Confidential and Ink Master.
Phil Tan (Recording Arts)
Mix Engineer
Hall of Fame Inductee
Phil Tan is a three-time GRAMMY Award-winning mix engineer with an impressive list of credits, including Katy Perry, Jay Z, and Gwen Stefani. He got his start in the early '90s after moving to Atlanta and landing a gig with influential producer Jermaine Dupri. He quickly earned a reputation for the high quality of his work and settled into a career as a mix assistant, sharing his "Zen philosophy on recording" with dozens of artists. His GRAMMY wins came in 2005, for Best Contemporary R&B Album for his work on Mariah Carey's The Emancipation of Mimi; in 2006, for Ludacris's Release Therapy (Best Rap Album); and in 2011, for Rihanna's "Only Girl (In the World)" (Best Dance Recording).
Tremaine Williams (Recording Arts)
Producer, Songwriter, Audio Programmer, Live Engineer
Hall of Fame Inductee
As a producer, engineer, and songwriter, Tremaine Williams has worked for the legendary production team of Jimmy Jam and Terry Lewis and is credited for his engineering work for artists like Usher, Janet Jackson, 50 Cent, Chaka Khan, and Boyz II Men. He has since taken his talents on the road, working as the artist stage manager, keyboard tech, and programmer for Mariah Carey. Between work for Mariah Carey, Tremaine traveled on the European and U.S. parts of Bruno Mars' 24k Magic World Tour as a keyboard technician and programmer. He has also produced music for hit shows Keeping Up with the Kardashians and MTV's Real World (plus a commercial for the hit drama Empire), worked as a Pro Tools operator for live BET specials, composed music for the movie The Last Fall, and designed sound for the acclaimed film 9 Rides.