Published Feb 28, 2020
Full Sail's March Behind the Scenes Tour Features a Panel of Distinguished Alumni
Alumni guests Will Fitzgerald, Kaycee Jarman, Aaron B. Koontz, Paolo Simeti, and Brett Voss share insights and answer questions.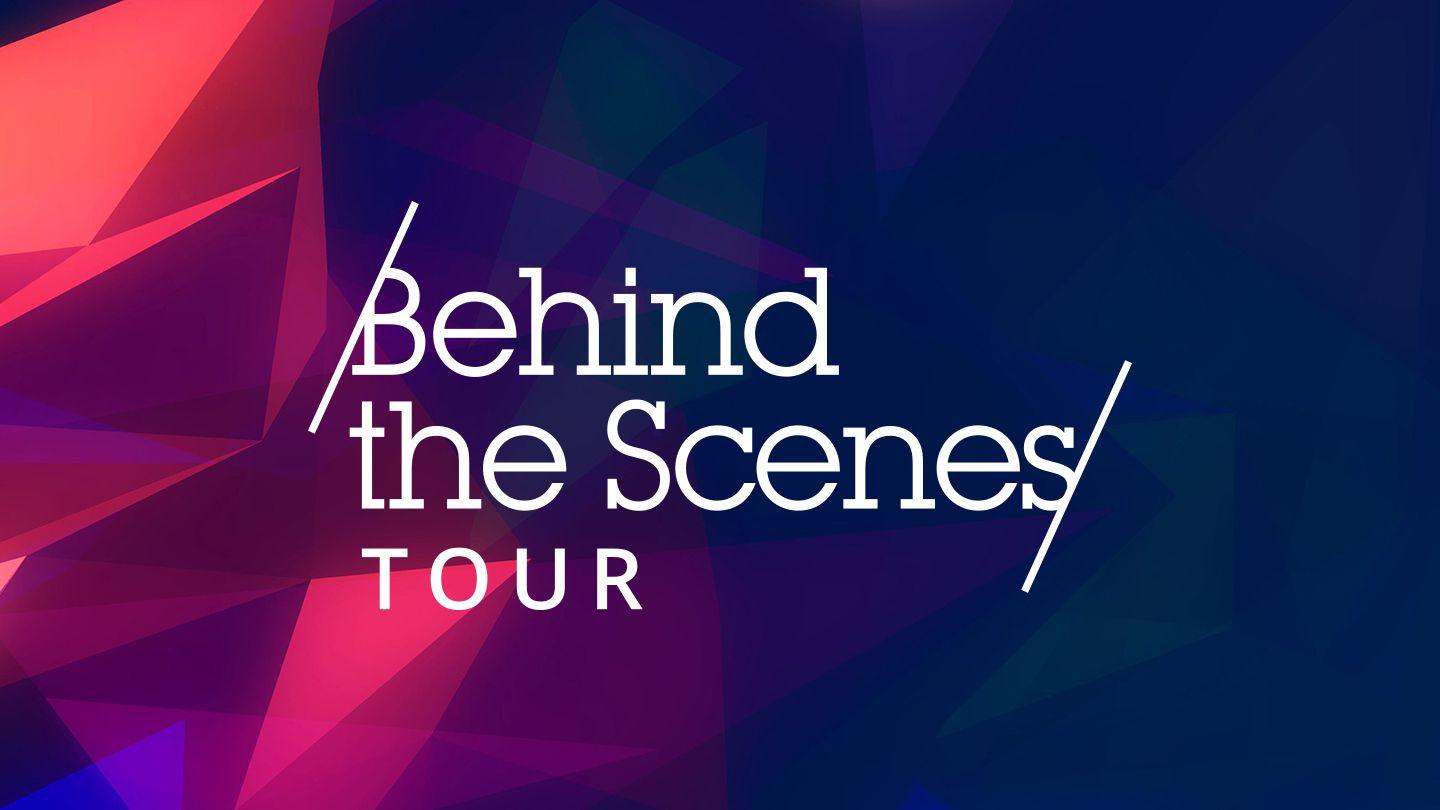 Full Sail's Behind the Scenes Tour offers visitors an in-depth look at our campus and curriculum. The monthly tour includes interactive programming, such as degree-specific workshops and info sessions on everything from financial aid to housing. It's also a great way to explore our facilities from top to bottom, with campus tours running throughout the day.
One of the highlights of the tour is the Alumni Panel, presented by Full Sail's Career Development department. During the hour-long presentation, accomplished alumni speakers share personal insights and expertise gleaned from experience in their industries. Topics covered include how to make the most out of your time as a student, advice for breaking into the industry, and how to get (and keep) a job. The panel culminates with a Q&A session designed to give attendees a chance to steer the conversation based on their unique interests.
Our next Behind the Scenes Tour is March 1, 2020. Visit us online to reserve your spot today.
We are excited to welcome the following panelists to this month's event:
Will Fitzgerald
Game Design
Lead Game Designer at Electronic Arts
With a background spanning from flight simulation, web games, mobile games and live services, virtual reality, and AAA game development, Game Design grad Will Fitzgerald has published interactive experiences in over ten game engines. He combines his expertise in technical skills and creative expression to embody the core principles of Electronic Arts, currently acting as a Lead Game Designer for EA Sports.
Kaycee Jarman
Digital Arts & Design
Senior UX Designer at Ciber Global
Digital Arts & Design grad Kaycee Jarman is an experienced digital artist who has been working in Central Florida's creative industry for over a decade. Having worked as a senior graphic designer for Pearson, her career has lead her from illustration and motion to web and digital design. Now she's working at Ciber Global as their senior user experience consultant.
Aaron B. Koontz
Film
Producer, CEO, and Founder at Paper Street Pictures
As a veteran of the entertainment industry, Film grad Aaron B. Koontz has worked with companies like Electronic Arts, ZYNGA, and Universal Studios Production Group with credits that include 2 Fast 2 Furious, The Punisher, and the Academy Award-winning film, Monster. He founded Paper Street Pictures in 2012, where he serves as the primary writer, producer, and director. He was the producer on the SXSW hit Starry Eyes, wrote, produced, and directed Camera Obscura for NBC Universal, and is the lead producer, writer and director for two other feature films releasing in 2020.
Paolo Simeti
Computer Animation
Art Director at HBO Consumer Marketing - Digital & Social Media
Computer Animation grad Paolo Simeti is an experienced art director with a demonstrated history of working in the entertainment industry. Currently he's working with HBO where his extensive skillset – including motion design, video editing, short form storytelling, social media, graphics, typography, graphic design, film production, and television – has been put to use developing marketing materials.
Brett Voss
Film
Foley Mixer at Happy Feet Foley
Film grad Brett Voss had humble beginnings in Los Angeles. Starting in the mailroom of Ascent Media, Brett's use of networking eventually led him to Todd AO, an award-winning post-production company. At Todd AO, Brett became friends with former Paramount Pictures Senior Vice President of Sound, Cecelia Hall, and learned to mix sound under her direction. Some of Brett's credits include Game of Thrones, Frozen II, Castle Rock, and Tom Clancy's Jack Ryan.