Published Aug 20, 2012
Game Art Course Director Jeff Parrott Art Directs New PlayStation 3 Game, 'Retro/Grade'
The game, is a classic shoot 'em up, rhythm-based game … except everything is in reverse.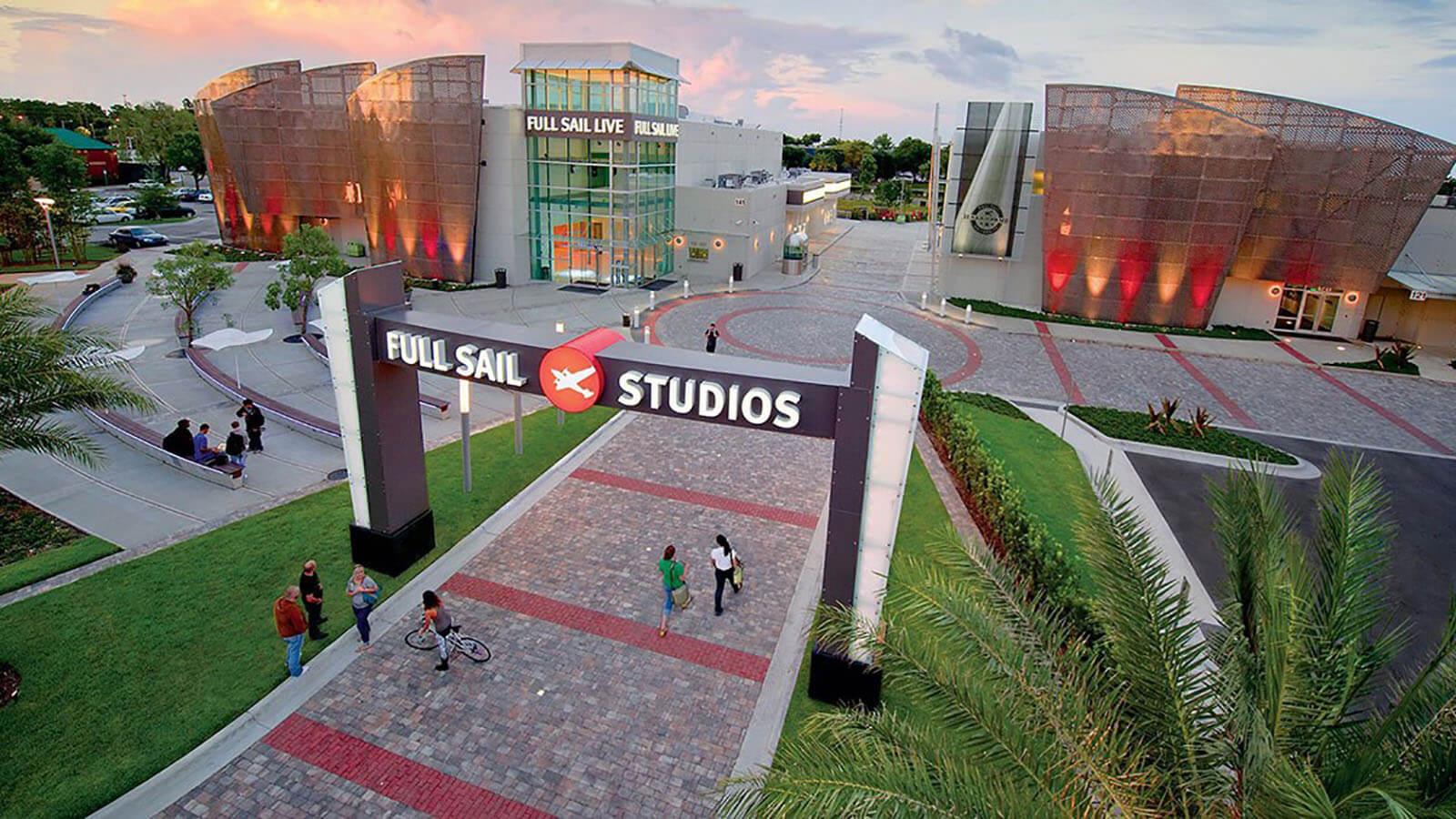 Before Jeff Parrott came to Full Sail, he was out in California, working full-time with independent game company 24 Caret Games. They had all quit their day jobs to work full time on a new game called Retro/Grade, and four years later, it will finally be available for the masses.
The game, which will be released tomorrow on the PlayStation Network, is a classic shoot 'em up, rhythm-based game … except everything is in reverse. After your player, Rick Rocket, saves the universe, the flow of time is reversed and you must navigate through deadly enemy waves and fire attacks in space while moving backwards through time. Colored lasers correspond with buttons on a guitar controller, and the music is synchronized with enemy fire.
"It's like Guitar Hero with spaceships, and backwards," says Jeff, who teaches the Texture Painting and Sculpting course. "It's hard to explain the concept to people, but once you show them the trailer [below], it's really neat looking."
The company started designing Retro/Grade in 2008, and while at the Independent Games Festival a year later, a representative from Sony expressed interest in having the game designed exclusively for the PS3. Jeff came to Full Sail in the Summer of 2009 and continued to work remotely on the project. He hired a Junior Artist to help with the design and four other Game Art faculty members (Chad Kendall, Dan Pingston, AirRun Stahl, and Dustin Tinkler) also contributed art for the game.
When designing the game, Jeff wanted to keep its look as fun and whimsical as possible, but with a retro style. Each level has a different color palette, and the color of the music notes on the screens corresponds with each button press.
"The biggest challenge was getting 10 different and unique worlds done and making the boss fights feel really epic, all while making the art as good as possible and directing that remotely," says Jeff. "Two programmers were out in Los Angeles, the game artist was in Michigan, and I'm in Orlando. The whole process of working remotely has been really interesting."
The game will be available starting tomorrow on the PlayStation Network. A download of the game costs $9.99, but a bundle including the game and the soundtrack is available for $14.99. For more information, visit retrogradegame.com.