Published May 23, 2023
Game Design Grad Leads Diversity & Inclusion Initiative for Developers at Xbox
As the ID@Xbox Developer Acceleration Program Lead, James Lewis helps developers from underrepresented communities bring their games to Xbox.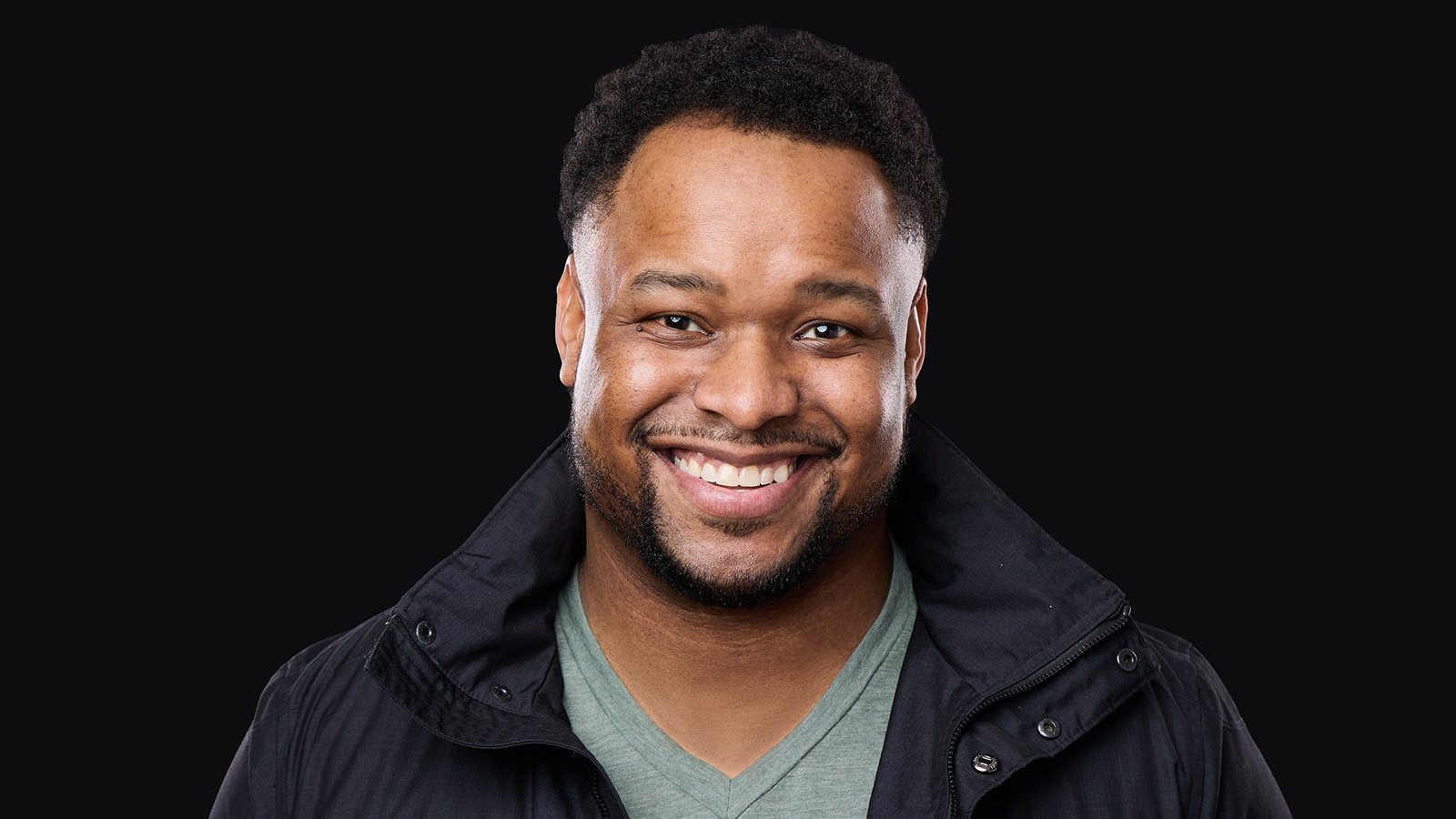 For James Lewis, making the game industry diverse and inclusive is all about being intentional.
"One of the mantras [at Xbox's Developer Acceleration Program] is that if you don't intentionally include, you will unintentionally exclude," he says.
James spent years intentionally connecting with Xbox colleagues who shared his values. Today, James is the Program Lead for ID@Xbox's Developer Acceleration Program, an initiative that helps underrepresented developers bring their games to Xbox. He knows that including unique perspectives on the platform will help draw in more diverse audiences – and that his team's efforts can help reshape the game industry as a whole.
James's path to the game industry was different than many of his colleagues. He had a bachelor's degree in theater and was pursuing a master's in playwriting when he encountered Heavy Rain, an action-adventure game that changed the trajectory of his career. He was fascinated by the game's "making of" video and realized that he wanted to start working behind the scenes on video games. James left his playwriting program and signed up for Full Sail's Game Design master's degree.
"I was very intimidated going in because I was the theater kid coming into a program where a lot of my classmates had a computer science background or more technical degrees than myself," James says. "But I just worked really hard and did my best and tried to take advantage of every opportunity that we had. And I ended up graduating at the top of my class and made a lot of great connections along the way."
James's commitment to his new passion helped him land a post-graduation job at Xbox Game Studios. Over the next decade, he worked in production, account management, and business development at Xbox. He also started connecting with underrepresented voices in the gaming community: He was a member of the Black in Gaming Foundation and a co-lead for the employee resource group Blacks at Xbox. By 2019, James had found a group of likeminded colleagues who wanted to bring new voices to the Xbox platform.
"There was a lot of awesome work that was happening [to bring diverse games to Xbox], not as anyone's core job, but just because people were passionate about creating a more inclusive industry and creating more opportunities for developers," he says. "It was a strong business need, because there is a need for us to reach more developers and create paths for more developers. But it also has always felt like the right thing to do. I personally believe that this is going to make our industry a better place when we have more voices represented in game development."
During the next few years, James and his team worked behind the scenes at Xbox to develop a full-fledged, inclusive program for diverse game developers. James unveiled the Developer Acceleration Program with a presentation at the 2023 Game Developer's Conference.
The Developer Acceleration Program partners with developers who belong to communities that are underrepresented in the game industry. This includes Black, Latino, and Indigenous developers; disabled creators; women; LGBTQIA+ developers; developers whose games responsibly center stories around diverse characters; creators who prioritize accessibility; and more.
The new program gives these individuals practical tools that many other developers already have. This includes funding to help them release their games on multiple platforms, assistance with prototypes, and access to subject matter experts through the program's Green Room events.
"[For the Green Room events], we've had members from Game Pass come in, we've had members of the certification team come in. We also had members from our marketing team as well as our store team come in and talk about the game life cycle. And we had people come in and talk about accessibility best practices for games," James says.
The Developer Acceleration Program's resources are already making a difference to new, diverse creators: So far, the program has partnered with 100 titles and shipped around 30 games. Since the public announcement at the Game Development Conference, James and his team have been fielding new requests from developers and working on new partnerships.
Making an intentional commitment to his personal values helped James make a difference in a role that he's passionate about – and it's a useful approach for incoming game industry professionals.
"Students who are on this path [to increasing diversity and inclusion in games] should know that they don't have to change who they are to fit into this industry; the industry needs to change in order to welcome more people... I just hope that people don't take as long as I did to find your own voice, to find what really matters to you and then seek that out. But I'm encouraged daily by seeing so many different teams who have these really important missions and things that they're trying to pursue, that are making this industry a more inclusive space. So don't feel like you have to become something that you're not to fit into this industry. Help evolve this industry into being a more inclusive space."