Published Feb 12, 2021
Global Game Jam Features Full Sail Teams, Past and Present
Central Florida GGJ featured over 200 students, faculty, and alumni in this year's event along with a special category honoring a 2011 Full Sail team.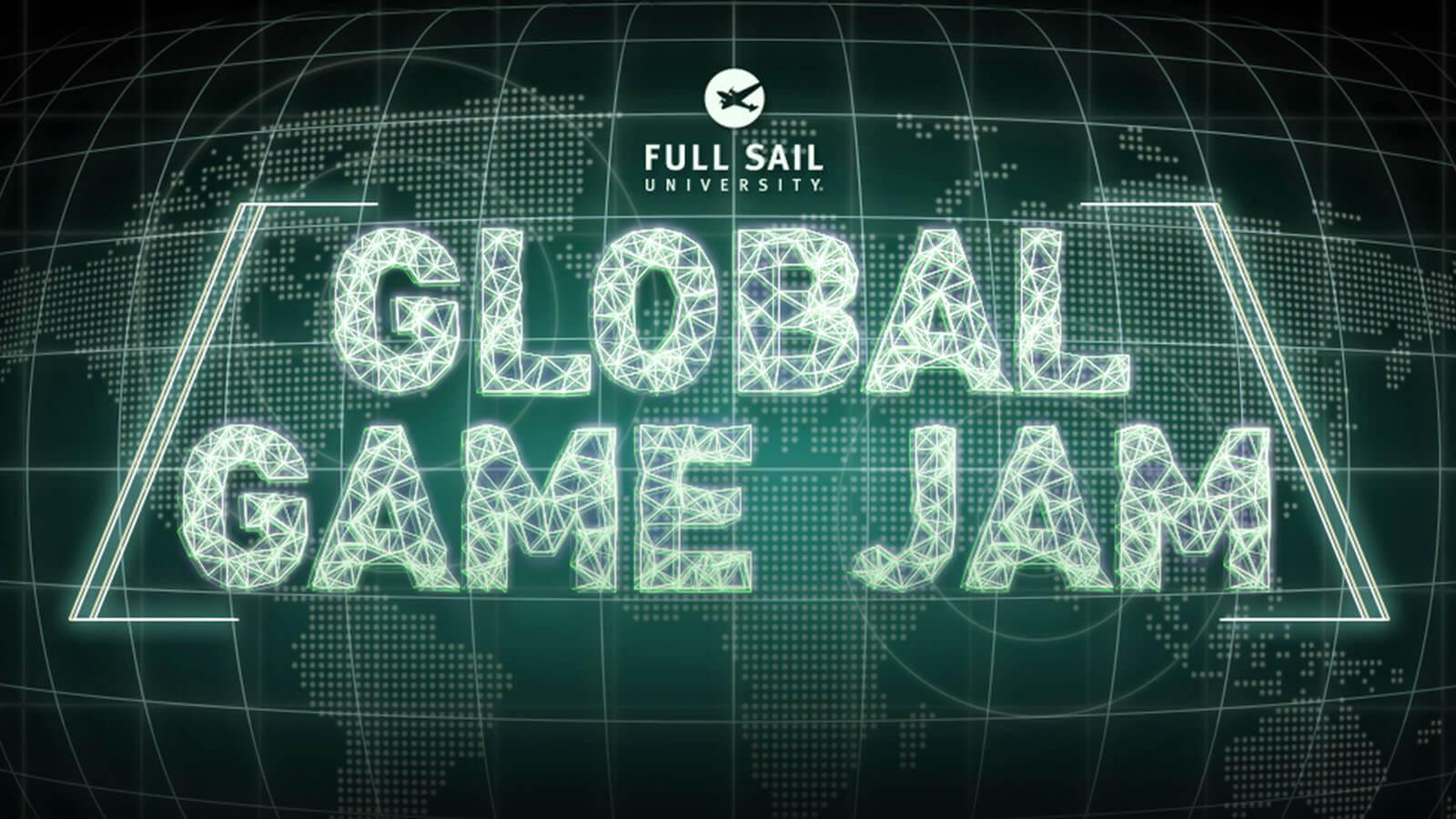 Since 2009, the Global Game Jam has united one of the largest international communities of game designers, developers, and artists for an annual 48-hour game development challenge.
Full Sail University was proud to have been an active participant in this year's festivities as the host of Central Florida GGJ.
Full Sail staff members Carlos Lugo, Robert Martinez, James Hollingsworth, and Robin Koman, along with a small army of Full Sail faculty and alumni volunteers, organized a record-breaking 215 students and helped produce 23 titles for this year's event.
Thanks to platforms like Discord, Central Florida GGJ was able to organize, collaborate, and inspire each other in a way that was safe, interactive, and fun.
"We were able to bring new and veteran jammers in contact with industry alumni and veterans to create a space where teams could collaborate and complete their project ideas," says Carlos. "We are so glad to have had the help from our Full Sail staff and alumni all over the world to pull off this worldwide event again this year."
In addition to the large turnout of student creators, Full Sail also had the honor of having this year's accessibility diversifier, A11yversary, pay tribute to the 2011 Full Sail team, Epic Wedgie.
The diversifier (an optional design constraint) highlighted accessibility functions in games and challenged teams to implement the same key features (a tutorial, no reliance on color or sound, and one-button controls) that Epic Wedgie used in their release.