Published Apr 23, 2020
Grad Hector Negron's Storytelling Journey Spans Volleyball, Brand Stories, and Documentaries
The Sports Marketing & Media and Film Production MFA grad has put his dual degrees to good use on a wide range of passion projects.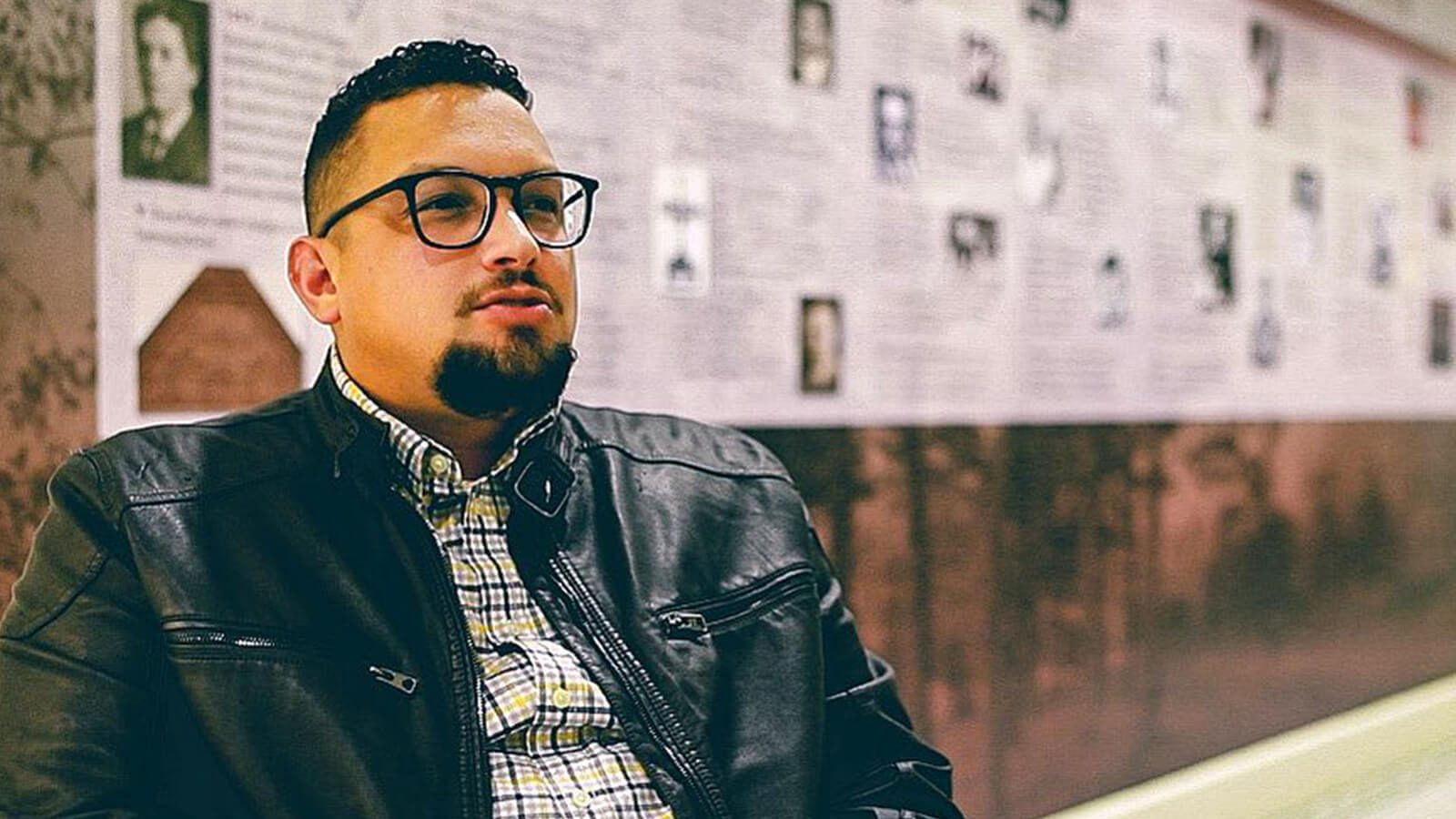 Hector Negron has been telling stories for a long time. During his time in the National Guard in Puerto Rico, he wrote wrap-ups of the big military volleyball games he competed in against the Navy and the Marines. He later founded The SpikeNet, a digital destination for volleyball content and live event coverage. Today, he's working on a documentary about Puerto Rico, called On The Same Page, and telling the brand story behind Unicorp National Developments, Inc. as the company's Marketing Director. It's a lot to tackle at once, but Hector is prepared thanks to his bachelor's degree in Sports Marketing & Media and Film Production MFA from Full Sail.
After 13 years as a Supply Sergeant in the Army National Guard, Hector sustained a serious ankle injury and had to move on. He decided to go back to school, and Full Sail's Sports Marketing & Media bachelor's degree was a perfect fit. Hector could build off of the sports writing he'd done in the military and sharpen his marketing skills to create a fresh start as a civilian. As an added bonus, he could work hard for his daughter and inspire her to aim for higher education.
"Having [my daughter] was one of the reasons I went back to school," he says. "I couldn't ask my daughter to go to school, finish college, with a dad with no college education. Having her through my journey has been important."
Hector started working on his digital "baby," The SpikeNet, while he was in the Sports Marketing & Media program. His instructor David Saphirstein assigned a business plan as homework, and Hector submitted an idea for a volleyball league. Volleyball is considered a summer and Olympic sport in the US, but it's treated more like football or basketball in Puerto Rico. His instructor liked the idea, but the concept wasn't quite fully ready yet, so Hector kept the project in the back of his mind.
Eventually, he realized that no news outlets were covering volleyball in a serious manner. Hector had found an untapped market and was ready to address it. He started a YouTube channel dedicated to volleyball, then emailed the president of the Florida Region of USA Volleyball to let the organization know about it.
"I wrote an email thinking, they will ignore it, and they wrote back the next day like, 'Hey, we would like to talk to you,'" he says.
Hector set a meeting for a week later and spent the next seven days traveling to Miami, Gainesville, and Tampa to interview players and coaches. He created a logo, a website with videos, and social media accounts. The hard work paid off, and Hector earned an ongoing partnership with the organization.
"We cover two or three events a month with them, and we travel with them with the high-performance team," he says.
That relationship got The SpikeNet in front of the International Volleyball Hall of Fame, and now Hector enjoys a partnership with them as well. "We interview Hall of Famers. We do a recap of the events and we work the induction videos… We've been able to interview Olympians. There's no other media outlet out there, just us."
While the SpikeNet is Hector's passion project, he also loves his day job as the Marketing Director for Unicorp. The confidence he gained at Full Sail helped him land the position.
"A month before I graduated, they posted a job and basically they needed a marketing agency. They were looking for somebody with Photoshop, Illustrator, and InDesign experience who also edits and writes. I was like, 'They need a marketing agency. They can't get this in a person.' But then I was thinking, wait a minute. I can do this. I know how to do this. I reached out to them and I got the job in a week.'"
Hector's responsibilities at Unicorp include two to three days per week shooting and filming projects for Unicorp's public relations, news, and social media channels. He also designs flyers, updates the company's website, and schedules social media content and email blasts. No matter what he's doing, Hector stays focused on telling Unicorp's story.
"They [make] buildings, but there's meaning behind it. They created the Orlando Eye. Those are places that you can meet your loved one, your boss, your daughter's mom… It's not a structure. For me, [it's] finding ways to tell that story," he says.
Between maintaining The SpikeNet and telling brand stories for Unicorp, Hector has also been devoting time to work on a documentary film. He started shooting On The Same Page while he was getting his Film Production MFA at Full Sail. The program's students had the option to do an indie project, and Hector got permission to go to Puerto Rico and film a documentary about the politics of his home island.
In one week, he filmed interviews with José Aponte Hernández, a former San Juan mayoral candidate, and Senator Manuel Natal Albelo. He also visited the head coach of the national volleyball team. The coronavirus pandemic paused Hector's filming schedule, but he's getting ready to submit what he has to film festivals.
Hector became the busy creator he is today by staying in the moment when he was at Full Sail, and he thinks current students should do the same.
"If you're focusing on 'I want to get an ad for Nike,' well you don't know when you're going to get that opportunity, so just work on the one that you have right now, and the path will take care of it."