Published Aug 24, 2021
Grad is Director of Photography on 2021 PBS Short Film Festival Selection
Digital Cinematography grad Cody Grammer was the Director of Photography on Mildred, a festival pick that was streamed more than 33,000 times.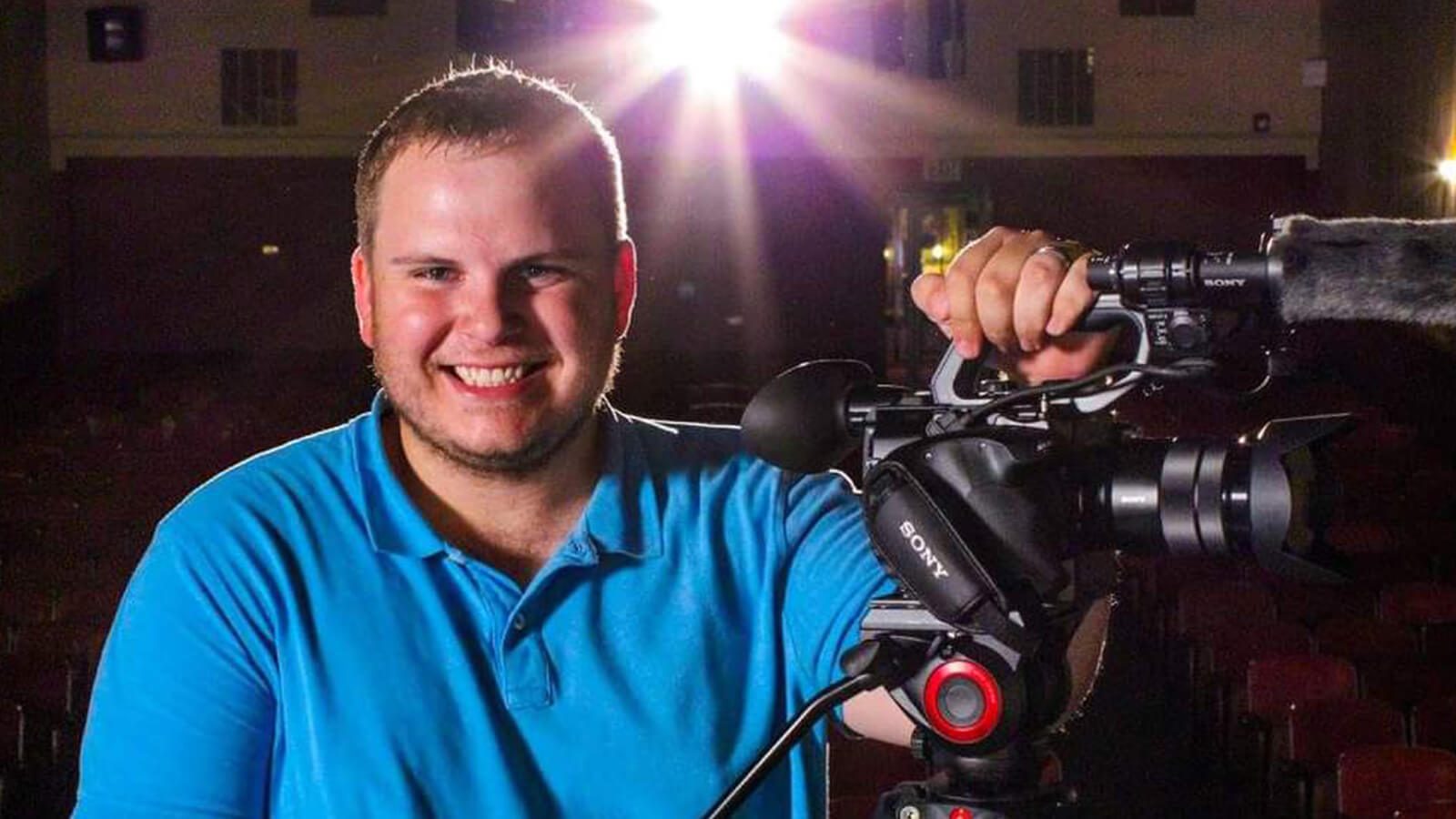 For the tenth year in a row, the annual PBS Short Film Festival celebrated independent filmmakers from across the US. The 2021 festival focused on the untold stories of Americans with the theme "A Decade of Being Seen." Full Sail Digital Cinematography alum Cody Grammer was the Director of Photography on Mildred, a festival pick about a 12-year-old girl leading her family through the struggles of Depression-era America.
Cody got started in the film industry during his time as a Full Sail online student, when he worked as a camera operator with the morning news anchor for WSIL, an ABC affiliate in Illinois. He wound up staying at the station for five years, doing everything from operating floor cameras in the newsroom to working in master control to shooting and editing commercials for businesses in the area. He eventually connected with local filmmakers Dan Balchen and Mike Ricci. He worked on about a dozen productions with them before Mike brought him on as the Director of Photography for Mildred.
"I was really excited to work on Mildred because it was the first project we had attempted that wasn't sci-fi or horror, or really dark. It was strictly a drama, and a period piece at that," says Cody. "At the time it felt like the biggest undertaking we had done. We were fortunate enough to have good locations, extras, and we even had someone creating the costumes for authenticity. It felt much larger scale than we had been used to."
As the Director of Photography, Cody set the film's tone with lighting and camera work.
"I was strictly responsible for the lighting and the camera work. Typically, on sets like ours where the budget is $500 or less, we all wear multiple hats. On Mildred in particular we had a lot of family and friends that helped really keep everything running smoothly and let me focus on shooting," Cody says.
Cody was ecstatic when he found out that Mildred had been accepted to the PBS Short Film Festival. Along with local news coverage, PBS interviewed him and Mike Ricci about the film's creation. By the time the festival was over, Mildred had been streamed 33,000 times across multiple platforms.
Cody has the wind at his back now, and he's got his sights set on larger productions. He's working on a feature-length film for aha (an India-based on-demand streaming service) this September, and he'd love to get involved in bigger productions.
"I want to work on a large-budget feature film. I think the goal of every filmmaker is always to do well enough to get to make something else," he says. "I hope to continue to bring attention to the fantastic filmmaking community in the Midwest and to Full Sail for all the opportunities they have given me."