Published May 12, 2021
Grad Returns to Campus to Film Aquatic Horror Movie
Film grad Aaron B. Koontz brought his company, Paper Street Pictures, back to Central Florida to film The Requin.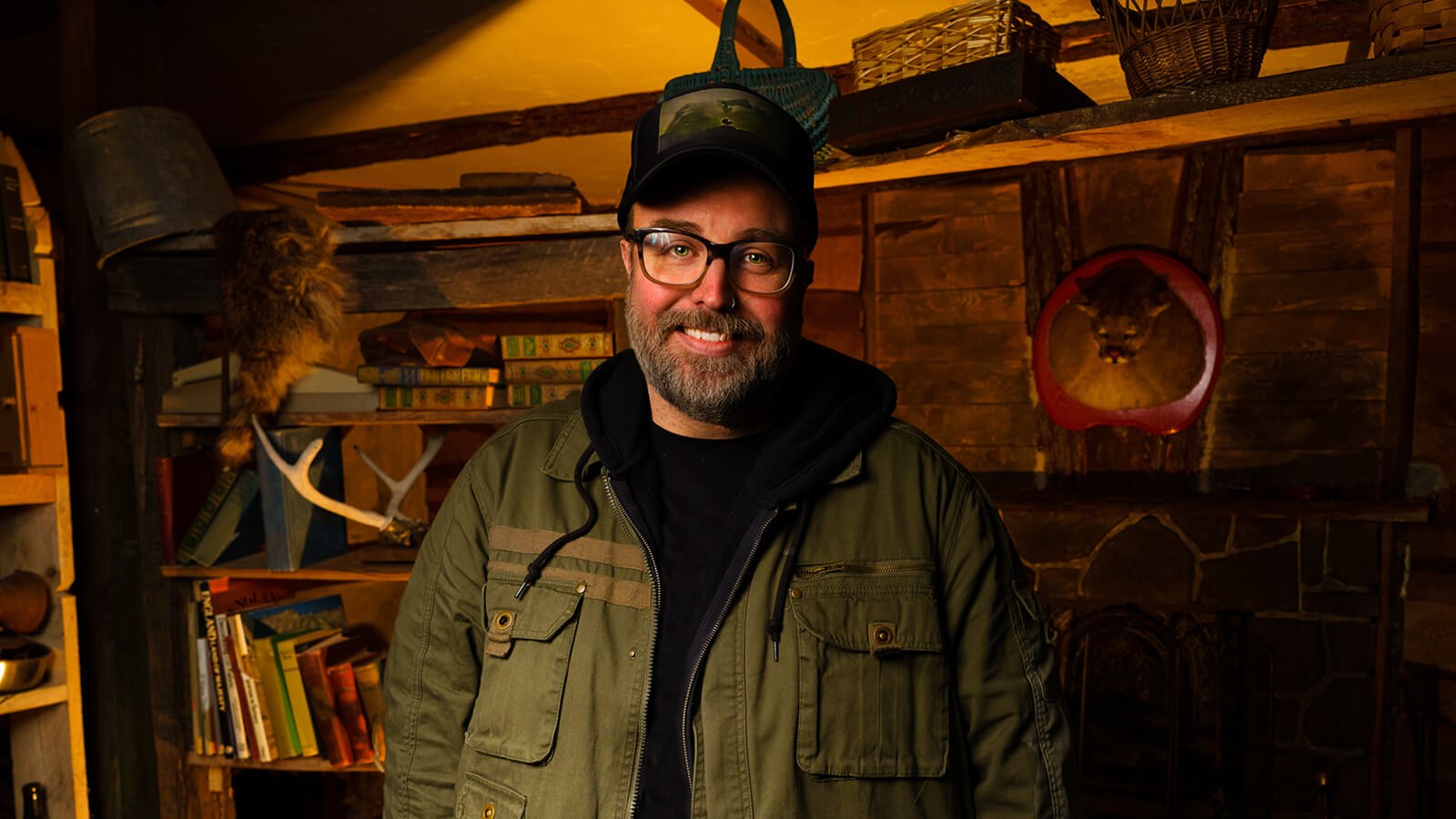 There are plenty of sharks off of Florida's coasts, but one made its way to Central Florida when Aaron B. Koontz's company, Paper Street Pictures, was working on The Requin. The Film grad's production company created a nine-foot mechanical shark for the aquatic horror film starring Alicia Silverstone and James Tupper. But Aaron's company didn't do it on their own: He returned to Full Sail and had some help from the school, putting Full Sail's soundstages, equipment, students, and alumni to work on the shoot.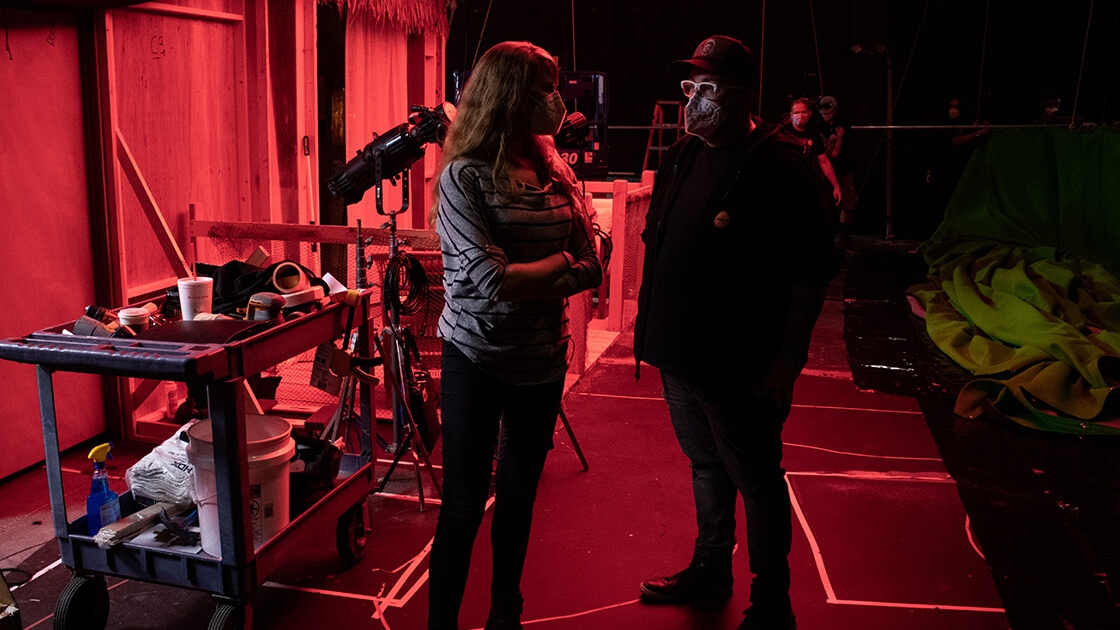 Aaron and his producing partner Ashleigh Snead of Paper Street Pictures discuss a scene at the Full Sail sound stage.
Aaron knew he wanted to be a filmmaker ever since he saw Jaws as a kid. After graduating from Full Sail, he began his career as an intern at Universal Studios Production Group. He worked his way up to Associate Producer, then started editing work at Century III Teleproductions, where he edited a few commercials for EA Sports. Soon he accepted a full-time job offer from the gaming giant, but he continued writing screenplays in his free time. A few years later, Aaron cut ties with the game world and started Paper Street Pictures with his writing partner, fellow Full Sail grad Cameron Burns.
Paper Street Pictures is known for their genre-bending horror films. Their first feature film, 2017's Camera Obscura (released with NBCUniversal), was a psychological thriller about a photographer whose antique camera reveals deaths that haven't happened yet. They released two feature films in the last two years, the Shudder hit Scare Package and horror-western The Pale Door. When Aaron was approached about producing The Requin, he jumped at the chance.
The Requin is a frightening character piece directed by Le-Van Kiet about a couple who head to Vietnam to rekindle their marriage after losing a child. Their villa detaches during a storm, and they fight to survive in shark-filled waters. Aaron saw an opportunity to enhance the story with a Jaws-inspired mechanical shark.
"Being the lifelong JAWS fan that I am, to get to put Alicia Silverstone in the water with a nine-foot mechanical shark is a pretty surreal experience. And I like to think 12-year-old Aaron would definitely approve," he says.
Aaron's shark was right at home in Central Florida. Paper Street Pictures got permission to film water scenes in Universal's Volcano Bay while it was closed due to COVID restrictions, and Full Sail welcomed him back to its sound stages with open arms. A number of students and alumni were also involved in shooting.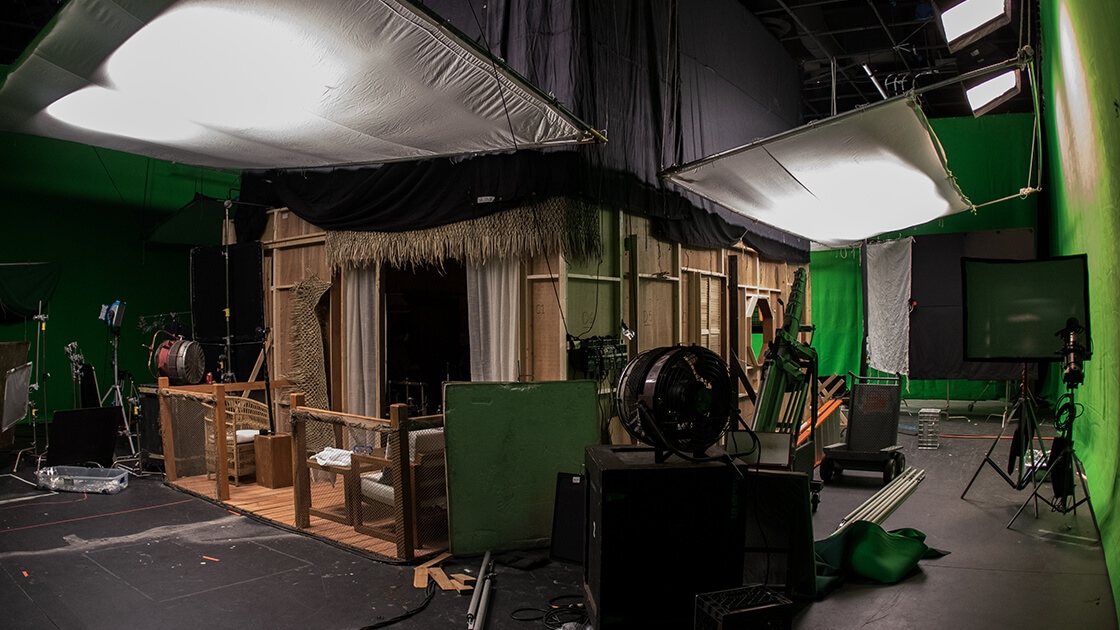 The Custom Villa set that Paper Street Pictures built with the help of Full Sail students.
"Full Sail is a special place for me." Aaron says. "So to come full circle and bring this production back where my career began and to do so on the same sound stages I shot on as a student, has been a fun experience. And then to be able to help train and work with these new film students, is just icing on the cake. We feel really lucky to have been able to work with Full Sail on this one. We made a great team."
Audiences should be on the lookout for The Requin later in 2021.