Published Mar 01, 2021
Grad Tarrent Adams Helps Create Air Force Training Simulators
The Simulation & Visualization grad helps pilots learn how to fly, protect organizations from cybersecurity attacks, and more.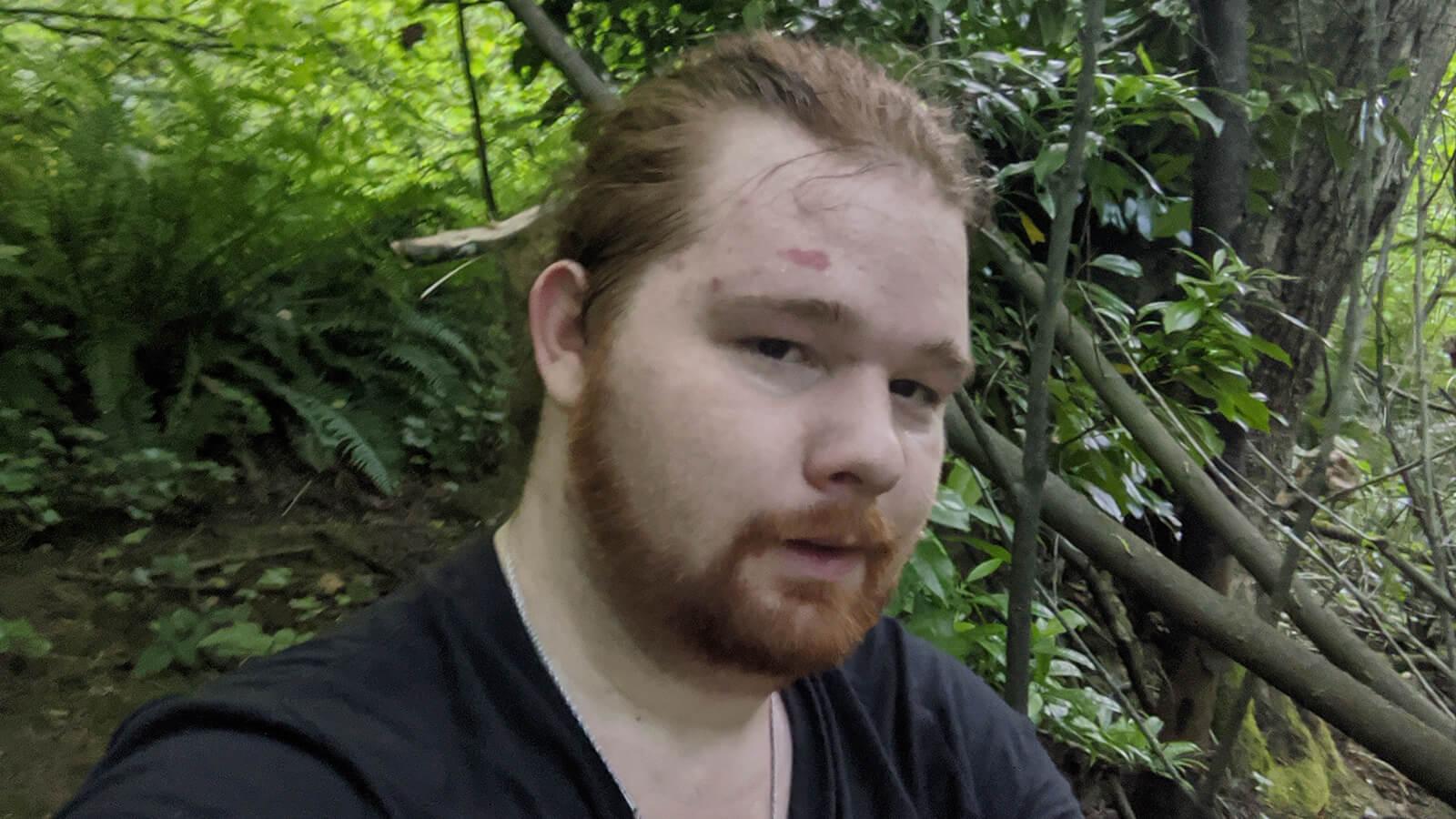 As a Modeling and Simulations Engineer for SAIC, Tarrent Adams uses the knowledge he gained from Full Sail's Simulation & Visualization program to teach computers how to teach other people. His work on SAIC's cybersecurity and technology contracts have improved the training process for pilots, helped companies prepare for potential cybersecurity attacks, and more.
"I am kind of a mix between hardware and software, or the technology of the computer itself and the programs that run it," Tarrent explains. "I use programming languages to teach a computer how to do something, and the programs I create are usually involved with training."
Currently, Tarrent is helping build a system called Pilot Training Next (PTN) that uses virtual reality to improve the training pilots receive when they're learning how to fly. PTN creates virtual cockpits on a one-to-one scale to help pilots practice in a realistic setting and get into a real cockpit more quickly.
"Normally they have a whole bunch of classroom work before they ever touch an aircraft, but we are allowing them to learn things and get their hands on the aircraft and go to real life much sooner. We're doing a pretty drastic increase to the amount of material that they're learning: The Air Force has told us that they're comprehending and [retaining] that material faster than expected," Tarrent says.
He uses programming languages like C++, Java, and C# to work on PTN's back end and make sure that all of the systems within the program connect properly and that pilots using the program can access the data and learning objectives they need. He also works with artists, designers, and modelers to ensure that the look and feel of the virtual cockpits match up with its functions.
Tarrent also lends his programming skills to other training modules that SAIC has created, including a fully functioning virtual flight simulator and an augmented reality project that helps protect against cybersecurity threats.
"We did a crime-based project where we saw any possible cybersecurity attacks. For instance, we had a building actually in front of us and all of the possible networks connected laid out where they are in the building. And we could see where cybersecurity attacks could from during a trade show or things like that," says Tarrent.
Tarrent can't give details on everything he works on, but it's clear that he loves his job — and he's got plenty of exciting projects on the horizon.
"My favorite part of the job is that it changes so often," he says. "I don't do the typical programmer thing where I work on the same game for 10 years… SAIC gets contracts, and they're only a year, maybe two years. I like change and I like a challenge. That's definitely my favorite part of my job."