Published Jan 14, 2021
Grad William McDowell Shines in the Gospel Music Industry
The Recording Arts and Entertainment Business grad has six award-winning albums, a Grammy nomination, and a flourishing church.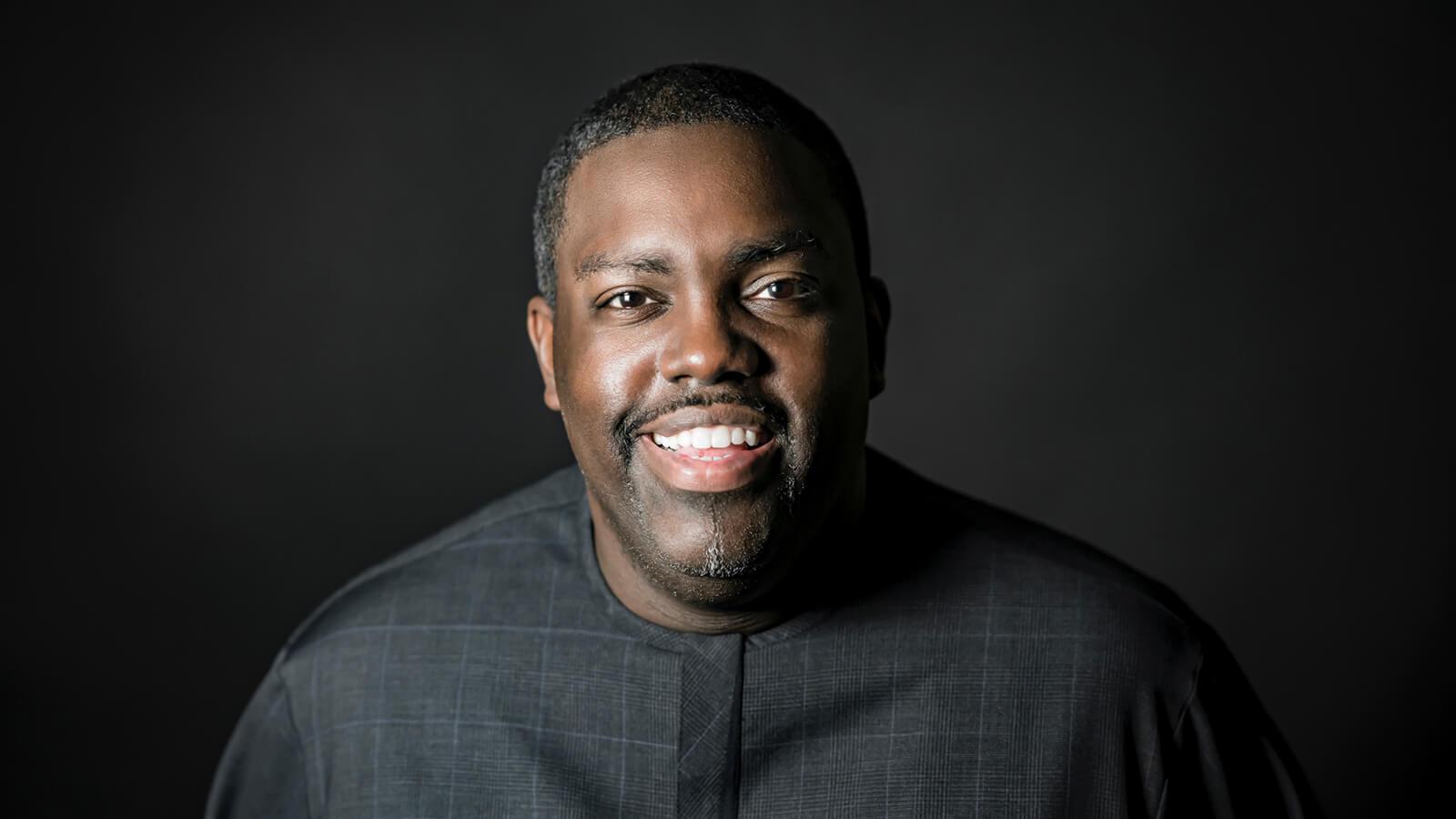 William McDowell's music career is filled with family, church, and plenty of professional accolades. He leads his congregation in worship every Sunday as the lead pastor of Orlando's Deeper Fellowship Church, makes regular trips across the world to promote and perform his worship music, and prioritizes his marriage and five children. William's six albums have earned Dove and Stellar Awards, Grammy nominations, ASCAP songwriting awards, a Billboard music award nomination, and spots at the top of Billboard's gospel charts. He was also named one of Billboard's Top Ten Gospel Artists of the decade. His devotion to music, coupled with his Recording Arts and Entertainment Business degrees from Full Sail, helped him earn the success he's enjoying today.
"I would say that music developed an interest in me," William states. His family was involved in music at church, and he started singing in the choir at just 10 years old. William continued participating in gospel music as he grew up in Cincinnati, then a high school friend told him about Full Sail.
William was interested, but he decided to try a four-year degree program at a different college first. He quickly realized that Full Sail was a better fit.
"There's not another institution like [Full Sail] anywhere in the world… It was very, very clear that if you wanted to excel in the industry and be exposed to the best of the best, and also people who had a lot of experience, you had to come here," he says.
He signed up for Full Sail's Recording Arts program and earned his associate degree in 2000, then he made the switch from Full Sail student to Full Sail employee. William worked in the school's Admissions and Career Development departments, but after a few years he decided to invest in his music dreams and pursue a second Full Sail degree in Entertainment Business.
"There were things that were in my heart, that originally led me to Full Sail, and I knew that I needed another layer of equipping [with the Entertainment Business degree] to get to where I wanted to be," William explains. The program gave more depth to reading that he'd done on his own and instilled the confidence he needed to make the leap to professional music.
After William graduated with his second degree, he established The Delivery Room recording studio, which hosted a few Grammy-winning projects. He closed the studio to establish Deeper Fellowship Church. He also started recording his worship music and released his first album, As We Worship, in early 2009.
William was off and running after his first release. He followed it up with Arise in 2011, Withholding Nothing in 2013, Sounds of Revival in 2016, and Sounds of Revival II in 2017, all of which debuted at number one on the Billboard gospel music charts. William built on that momentum and told the story of Deeper Fellowship Church with a book called It's Happening and his critically-acclaimed 2019 album, The Cry: A Live Worship Experience. The album added to William's list of number one Billboard gospel music chart debuts and it received a Billboard Music Award nomination.
Saying that William stays busy is an understatement. He juggles fatherhood, church leadership, and his music career every day. He's traveled to nearly 50 countries, and one year he took almost 190 different flights. However, the most memorable days are still unexpected.
"I was hosting an event here in the city called A Red Carpet Christmas, where I had invited a bunch of A-list people in the gospel field," William recalls. "So a bunch of Grammy-nominated gospel folks coming together to do this televised event to raise money for Feeding Children Everywhere. We were at the sound check and the head of my label called and said 'Congratulations on your Grammy nomination [for Withholding Nothing]'… I didn't know I was being considered, and I wasn't thinking about the Grammys at all, but that was the day I got nominated."
William didn't map out his gospel career, but his dedication to his craft paid off. He says that other aspiring musicians need to go all in to make it in the music industry.
"This particular career is not one that people can succeed in without commitment. That's both in school and after school; you have to be one hundred percent committed… Everybody's path is different, but if you're going to pursue this, you have to be committed."