Published Dec 16, 2022
Grads Collaborate on the Music – and Business – Behind Multi-Platinum Artists Including Wizkid and Stormzy
Grammy-winning Recording Arts grad and Mixing Engineer Dro works with longtime business partner and Entertainment Business grad PJ Parra to deliver hits to international fanbases.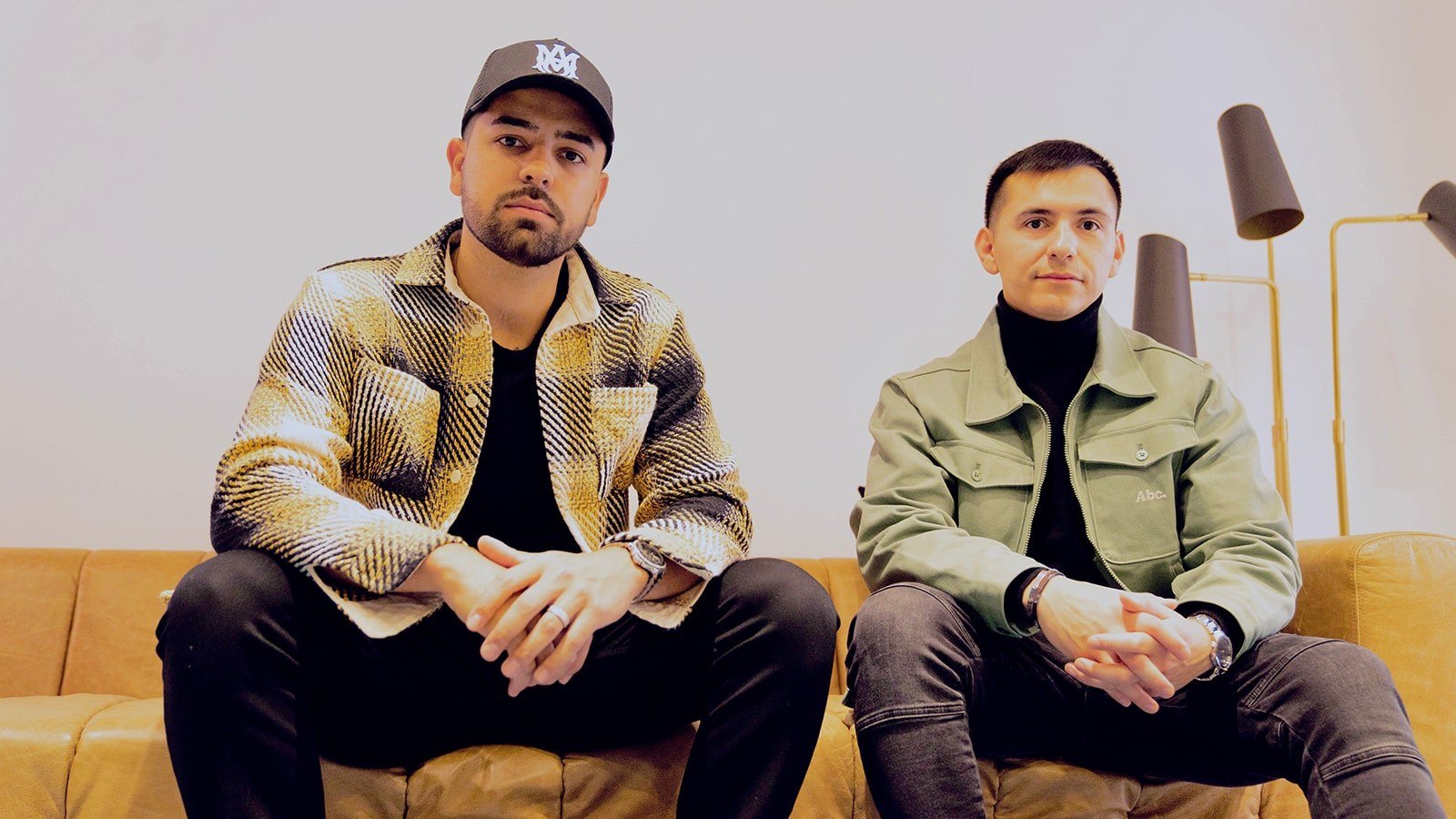 Connecting and collaborating with fellow Full Sail graduates once you're out in the industry isn't an uncommon occurrence. From working on the same projects to ending up in the same cities, grads often find opportunities in connecting with their Full Sail network. When Recording Arts grad and Grammy-winning mix and recording engineer Dro first connected with PJ Parra, an Entertainment Business graduate who works in Music Management, the two found they shared mutual interests, a Full Sail connection, and a passion for delivering high-quality products to the music industry.
It wasn't until several years into their friendship that the pair realized how beneficial their shared mindsets could potentially be to their individual careers.
"It wasn't until Dro said like three or four years into the friendship, 'Dude, we're on the same highway. We're going to the same destination. We're just in two different lanes right now. I'm on the creative, you're on the business side. Why don't we carpool this thing and take this journey together?' And I was like, 'I'm down, let's do it,'" recalls PJ.
Dro, who previously worked and mixed under the supervision of legendary engineer Dave Pensado, supplied astounding creativity while PJ enabled him to get into the room with artists without being inundated with calls, meetings, and red tape. "That becomes a huge thing for me, to have that buffer to be like, 'Hey guys, like you wanna talk business? Just go talk to PJ.' He represents everything that I do. Anything you get from him won't be any different coming from me," says Dro.
Through PJ's skills in communication and negotiation, Dro has been able to work with artists including Wizkid, Stormzy, Khalid, and Skepta on hit records including Wizkid's 2020 success Made In Lagos. The album, which boasted unprecedented international crossover for an African artist in the US, allowed Dro to gain the trust of the Nigerian Afrobeat musician, resulting in his most recent studio album, More Love, Less Ego, being mixed solely by Dro.
"When it came to Made in Lagos, everything that I was doing on the recording side was translating to the mixing side, it just reached the point where nobody was really beating my mixes," says Dro. "And now it's at the point where this last album we did, More Love, Less Ego… Wizkid told me and P2J (the executive producer), 'You two just do the whole thing, give it to me when it's done.'"
For PJ and Dro, understanding one another and garnering respect from producers, artists, managers, and executives in the industry only makes it easier to get to the root of what they both want to accomplish, making good music. With that idea in mind, the duo recently launched their own company, Less is More. While PJ still works with artists under Redlight Management, Less is More focuses on the players behind the scenes in music, including mixing engineers and producers like Dro.
"It's a management company, it's a label, it's sort of everything in one. We created Less is More because we feel like oftentimes people overcomplicate things," says PJ. "There is beauty in Less is More and we just like to keep things simple, straightforward and transparent while just being really upfront. Like at the end of the day, we want what's best for the music, not what's best for us necessarily."