Published May 03, 2018
Graduates Work on the Record-Breaking Film 'Avengers: Infinity War'
We caught up with one of the movie's sound designers, Hall of Fame inductee David Farmer.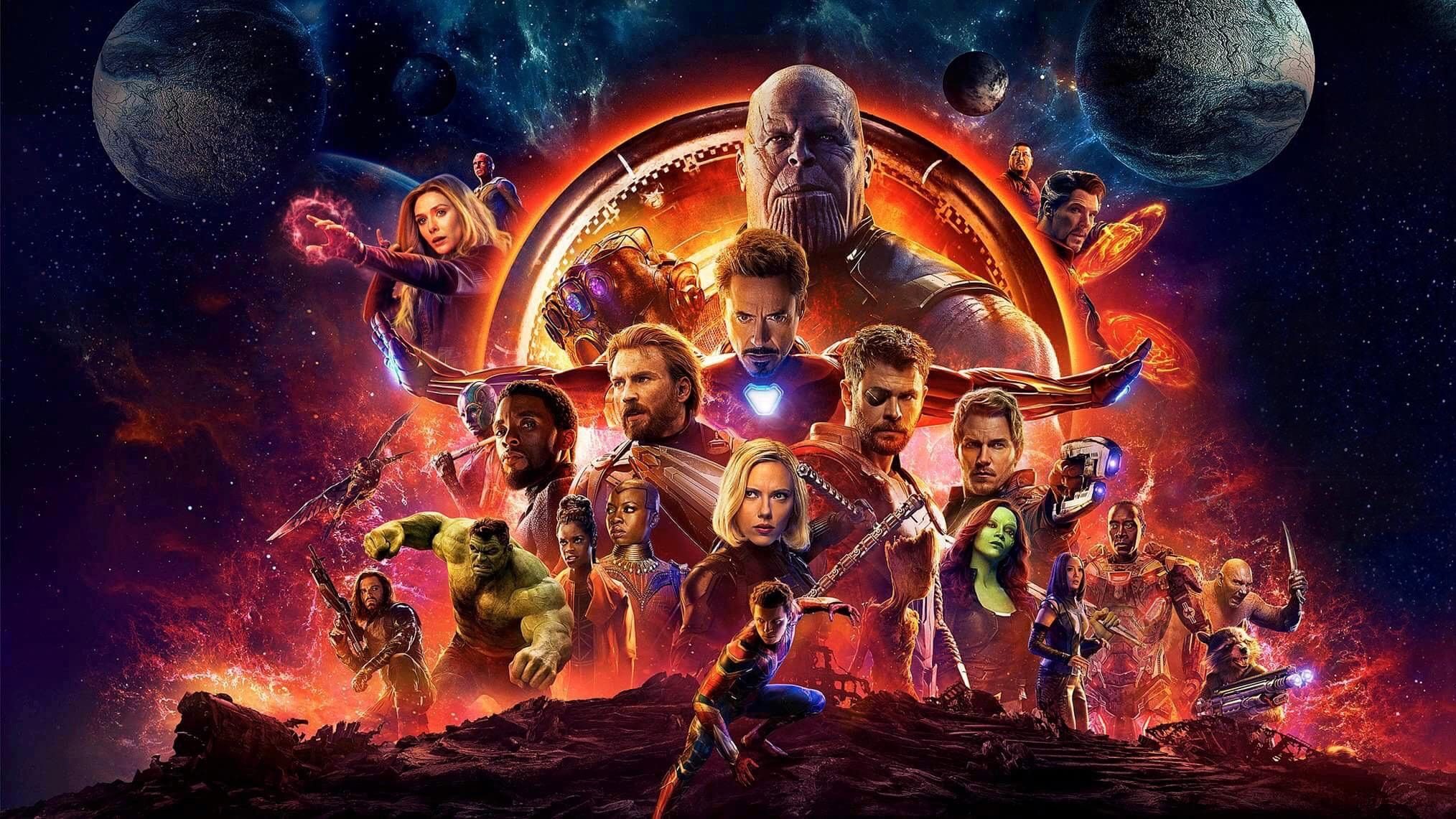 Avengers: Infinity War smashed box office records last week to achieve the best opening weekend of any movie in history. The film, which was helmed by directors Anthony and Joe Russo, features heroes from a decade's worth of Marvel movies uniting to oppose the intergalactic war-lord Thanos as he attempts to wipe out half of the universe's inhabitants. To do this, Thanos must find and obtain all six infinity stones – elemental power-crystals forged in the heart of the big bang.
Dozens of Full Sail grads worked on the film, including Hall of Fame inductees David Farmer (Sound Supervisor) and Juan Peralta (Re-recording Mixer). This marked David's third project for the Marvel Cinematic Universe, and he spoke to us about what the experience was like.
"I was lucky to be teamed up with a great crew that has worked on many Marvel properties as well," he says. "We knew there were lots of new sounds to make, including Thanos' infinity gauntlet, the infinity stones, the ships, location ambiences, and more."
It sounds like a daunting task, but David says that the shared experience of working on various Marvel properties meant that everyone in the sound department was on the same page.
"Shannon Mills was one of the supervising sound editors, and he made sure there was ample time for me to experiment with lots of sounds. I saved everything I thought was even mildly interesting, and I was able to spend several weeks adding them to the show library. By the end, we had tons of new sounds made just for this film, and it turns out we needed nearly all of them because the editorial team is very creative when it comes to using sounds in new and unexpected ways," he says.
As to his favorite sound in the film?
"The sound of Thanos' gauntlet was a real challenge," he says. "It was described to me as the most powerful object in the Marvel Cinematic Universe to date. That doesn't mean it has to be loud, but it does have to have a signature sound and be believable as coming from that object. The goal was to make something powerful, cool, and also memorable. I came up with about 20 versions and then narrowed it down to my favorite four or five. The final version wound up being a combination of those. This was something we did very early on, to a rough animation scene the picture department have sent us. So we cut the sounds together to that scene and sent it to the picture department for review. They loved it, and from that day forward it just became the sound of the gauntlet. I was really happy with how it turned out, and I hope Marvel fans will like it too."
Check out the sound of the infinity gauntlet at 1:49
Congratulations to all the grads who worked on Avengers: Infinity War! You can check out a list of grad credits below.
Gregory Marshall (Film)- Set production Assistant
Mario Orlando (Digital Arts and Design)- Animator
Trent Arant (Film)- Video Utility
Juan Peralta (Recording Arts)- Re-recording Mixer
David Farmer (Recording Arts)- Sound Designer
Meagan Skerchock (Film)- Set Dresser
Clarissa Mobley (Film)- Set Dresser
Barringer Fox Wingard (Computer Animation)- Shot model Supervisor
Brittany Wetzel (Computer Animation)- Stereo Compositor Artist
LaNeisha Watson (Film)- Visual Effects Production Assistant
Michael Sweetser (Computer Animation)- Digital Compositor
Brian Rust (Digital Arts and Design)- Compositor
Corey Allen (Computer Animation)- Senior Paint Artist
Alex Bonacci (Computer Animation)- Stereo Compositor
Jake Cenac (Digital Media; Film)- On-set Technical Director
Erik Classen (Computer Animation)- Digital Compositor
Victor Manuel Fernandez (Computer Animation)- Lead Stereoscopic Compositor
Francisco Gonzalez Lead (Computer Animation)- Visualization Artist
Calvin Greer (Film)- Witness Camera Operator
Tristan Kharvari McClain (Recording Arts; Entertainment Business)- Witness Camera Operator