Published May 21, 2020
Graphic Design Grad's Apparel Brand Earns Wide-Ranging Attention
Alex "Nemo" Hanse and his lifestyle brand Foolies garners praise from entrepreneur Gary Vaynerchuk and others.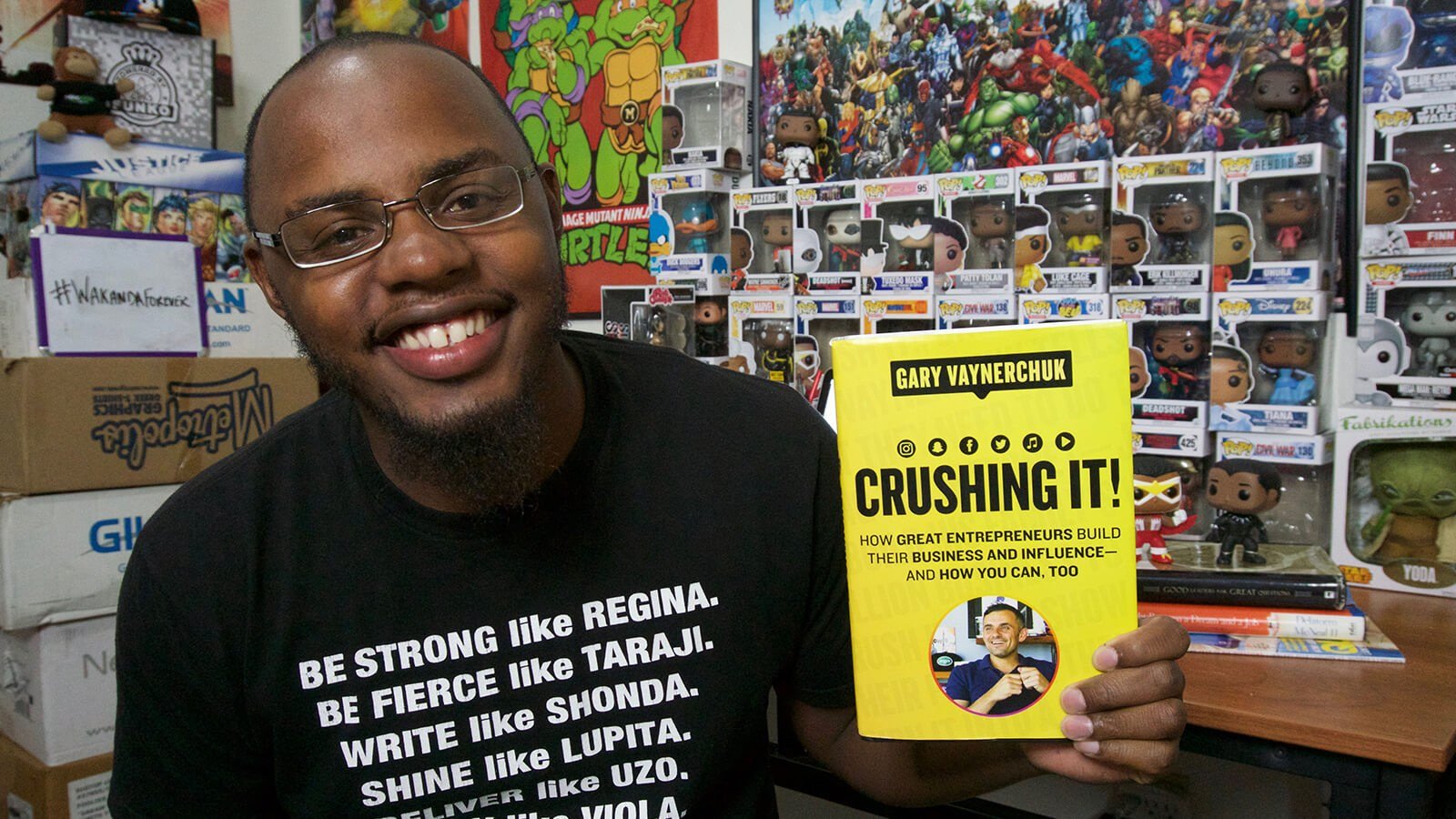 Full Sail grad and Foolies CEO and founder Alex "Nemo" Hanse has built a brand on empowering Black millennials through positive representation and inspirational content. Now, even with recognition from some seriously notable entities, the Graphic Design graduate is as humble as ever.
Nemo – as most know him – and the Foolies brand have been featured on The Oprah Winfrey Network with Essence magazine, as well as in entrepreneur and New York Times best-selling author Gary Vaynerchuk's book Crushing It!. In the book, Nemo shares with Vaynerchuk how he utilized social media and marketing to grow the lifestyle and fashion brand.
However, in spite of Foolies' ability to make big waves on social media, Nemo is committed to maintaining the integrity of the brand he's grown.
"I never really did any of this for the recognition," he says. In fact, the designer and social media strategist embarked on the mission to develop the Foolies brand nine years ago. "Those features have come after seven years, eight years, nine years." For Nemo, it wasn't about earning the praise, but building a brand that stood for something. "I think if people see the persistence...that's what they respect about it more."
To be sure, Nemo and his team definitely understand the power such endorsements have in growing the Foolies brand and are certainly grateful for the shout outs. "I think it's great for me to see other people who believe in my work, who can see my potential," he says.
Part of what has kept Nemo inspired is the empowerment he gained from his time at Full Sail. "If it wasn't for Full Sail, I wouldn't have thought or believed I could do what I'm doing right now," he says.
Much of Nemo's success is a result of the open-minded attitude he applied to his studies when pursing his Recording Arts degree and again in Graphic Design. As he says, it's great to be multi-passionate and have a range of talents, so long as you remain true to yourself.
"Authentically be yourself, whether you love to animate, or you love business, or politics, or you're the hip hop guru, or you're the pop queen, you're the writing champ...whatever your thing is, put it out there and be bold with it."