Published Oct 04, 2021
Marketing Grad's Role with Shoe Carnival Keeps Him on His Toes
Anthony Roberts Jr.'s ambitious nature helped him find a career that keeps him engaged.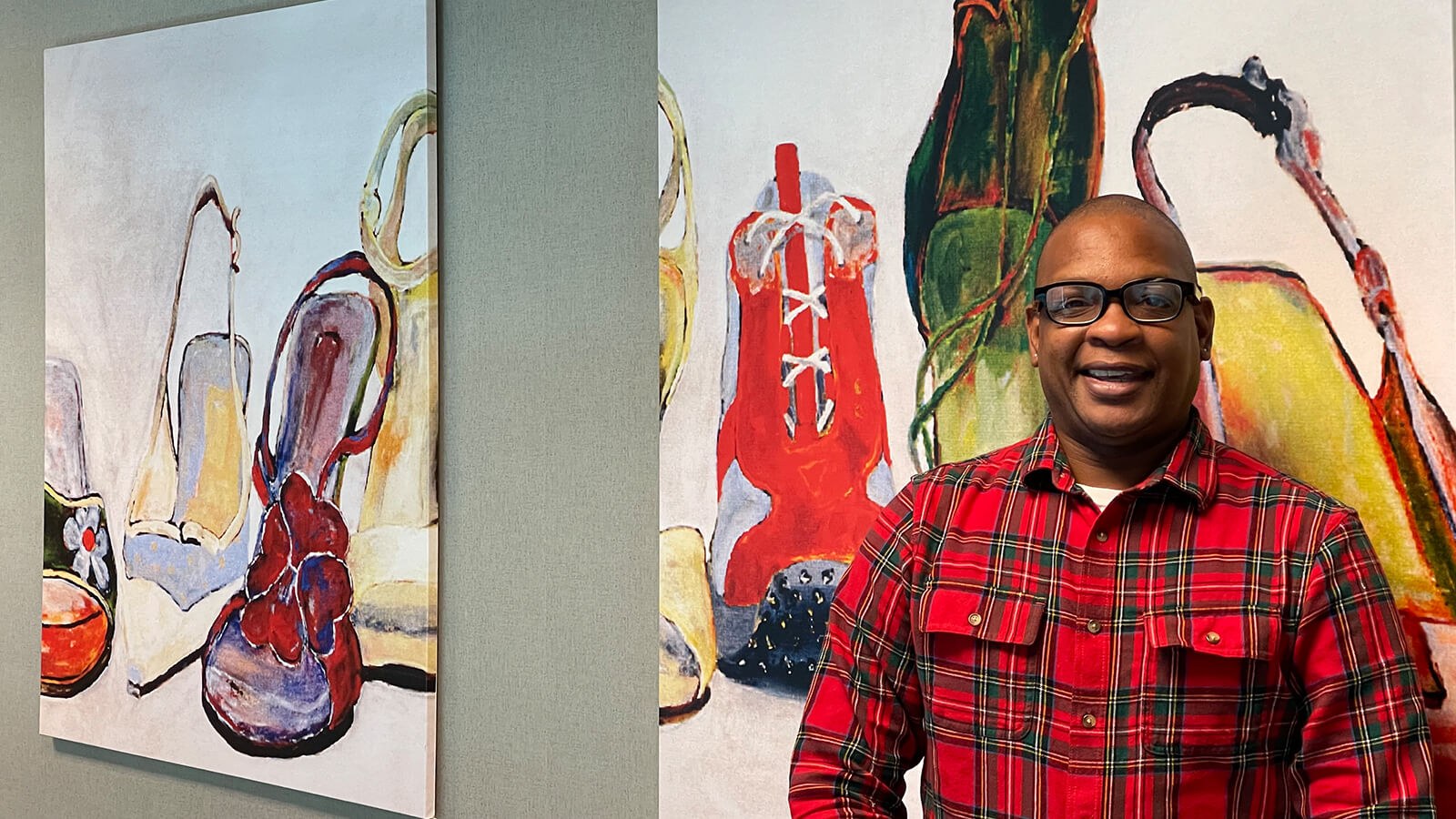 Anthony Roberts Jr. has followed his own roadmap to success. The Internet Marketing (now called Digital Marketing) master's grad made waves in his previous job at NASCAR, where he was featured by the company on Fox in a Black History Month video highlight for his work as an Employee Ambassador for the NASCAR Foundation and his role as the chair of NASCAR's African-American employee resource group. He also earned The Rising Star Award for the Daytona Beach News-Journal's "40 Under 40" list. Those professional accolades, coupled with a tenacity that kept him looking for his next role, helped him land a newly created job as the Digital Marketing Manager for Shoe Carnival.
Anthony grew up in Daytona Beach, Florida, and got his bachelor's degree in Marketing in 2009. He started pursuing his master's degree at Full Sail just six months later. The degree's online format allowed him to continue working full time while he advanced his education. After graduation, he took on various roles in general marketing, social media, and brand management while also advancing from entry to mid-level management. He started working as a Digital Marketing Manager for NASCAR in 2018.
At NASCAR, Anthony focused on track website content monetization plans, database and email marketing management, and developing other marketing campaigns to support events on social media, paid search, and display. In addition to his "40 Under 40" nod, Anthony won a top Rising Star award from the Daytona Beach News-Journal as well as an industry innovator award for a successful interactive email campaign he created. Those acknowledgements caught the attention of Shoe Carnival's corporate branch. The company hired him as their Digital Marketing Manager earlier this year.
Anthony tackles social media campaigns, blogging, SEO, affiliate marketing campaigns, and more at Shoe Carnival. He also works on managing contests and sweepstakes as well as grassroots marketing initiatives to support local stores. He's particularly focused on targeted social media and display ads and helping the company blaze new trails on popular platforms: Shoe Carnival now has influencers on Instagram and TikTok because of Anthony. He also helped the company launch its presence on TikTok and get verified.
Anthony loves the diverse responsibilities that he gets to tackle at his new role. "I work on so many different innovative things. I think the best part about my role is I'm able to fail fast or try things out," he says. "[The job] allows me to utilize my creativity and figure things out. And generally, I'm blessed with the support that says, 'just go.'" Anthony is excited to see what his job throws at him next. He thinks that current Full Sail students can find their own dream roles if they're willing to take initiative.
"A lot of my roles, I had to leave organizations because I couldn't get my boss's job. If I can't get my boss's job, where do I go? I felt kind of stagnant… Here, I'm feeling more appreciative because they made the role, they paid for relocation, they gave me a team and hopefully next year my team will be expanding. If you are always looking for someone else to tell you what's next for you, what's next in your position or your role without you driving that direction, it won't work. Take charge and chart the path of your own career."