Published Mar 03, 2020
Meet the Grad Who Works for Boeing Defense, Space & Security
Kimberly Blankenstein uses skills she learned in Full Sail's Web Design and Development program in her role at the aviation juggernaut.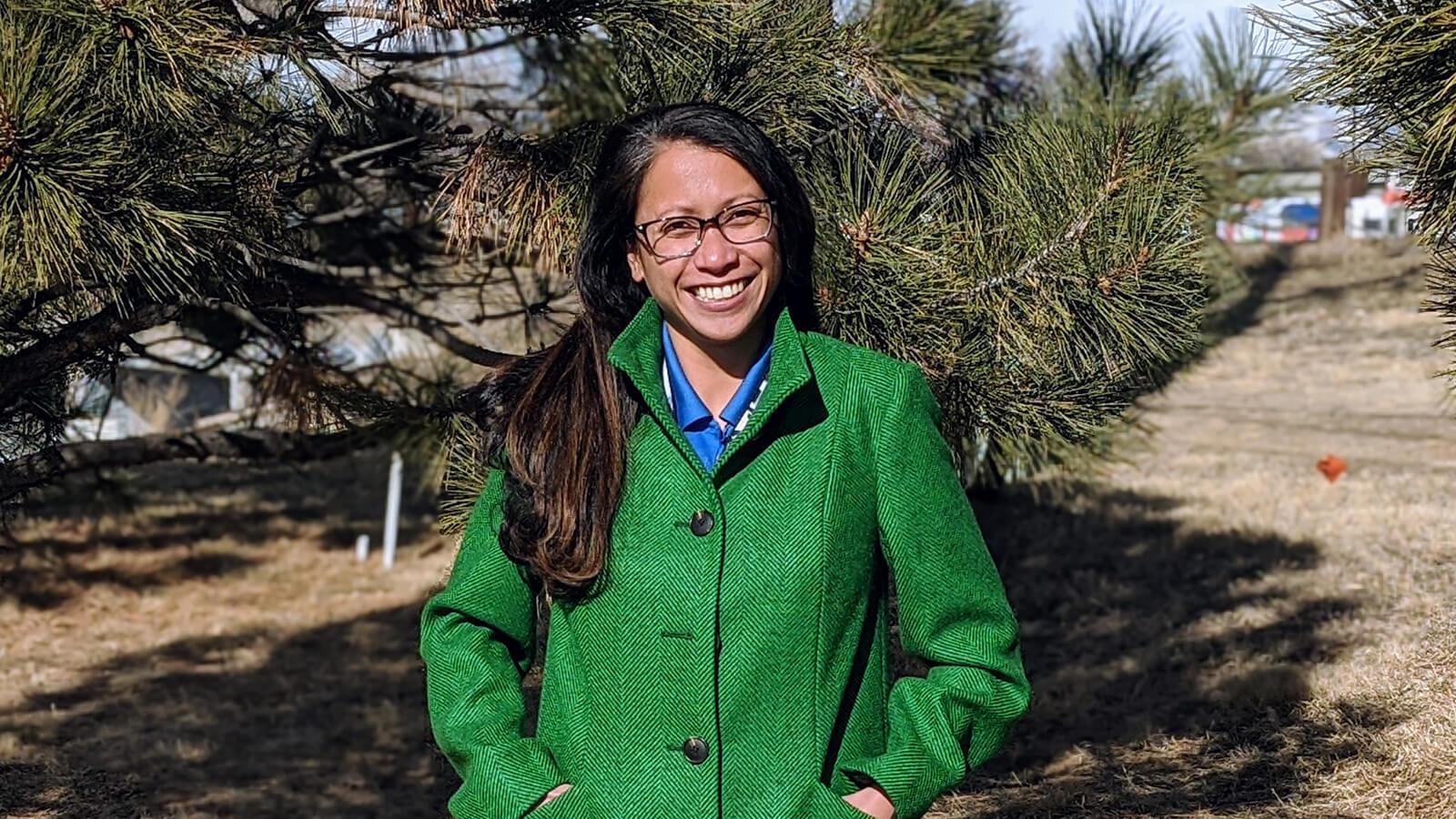 Kimberly Blankenstein can barely talk about her job, but she's fine with that. As a software engineer for Boeing's Defense, Space & Security sector, she helps connect and protect the world every day with her programming prowess. As someone with a lifelong interest in aircraft as well as a knack for solving software issues, Kimberly was able to use her Web Design & Development (now called Web Development) bachelor's degree (now called Web Development) from Full Sail to combine her skills and interests.
Kimberly's fascination with airplanes developed in high school, when she began researching Boeing's World War II-era B-17 Flying Fortress bomber. At the same time, she was beefing up her MySpace profile with CSS and staking her claim on the web with Angelfire and GeoCities pages. After high school, she worked as a QA games tester in Stockholm, Sweden, and eventually realized she wanted to be able to fix the kinds of software problems she was reporting.
After returning stateside and meeting her husband (who was, at the time, an active-duty Air Force pilot flying Boeing C-17s), Kimberly decided to return to school. Full Sail's online Web Design & Development degree program gave her the opportunity to advance her education despite frequent moves to various military bases. The flexibility also made it easier for her to simultaneously work as a web development intern for Nordstrom department stores.
"[That job] gave me a lot of insight into how Full Sail was helping me learn how to adapt to a wide range of development teams and projects, because that was a very large team," she says. "After I graduated, I got hired at the Post and Courier [newspaper] in Charleston, South Carolina, and that was a very small team. Every team has tools and a different culture, so being able to learn quickly and pick up a new language quickly, that's pretty much where Full Sail was beneficial to me. When the pressure's on, you're able to learn."
After Kimberly completed her degree, she began her first stint at Boeing as a Programmer Analyst. She demonstrated her expertise in overall design, CSS, and user experience on her team's projects. She also enjoyed the opportunity to see the results of her work in real time.
"I was located over at the 787 Dreamliner assembly [plant] in North Charleston, and my applications were supporting real users who were on the factory floor," she says. "My favorite part of that job was interacting with my users and going to the factory, seeing how my applications were being used, that was the coolest thing."
After a few years as a freelance web content manager, Kimberly returned to Boeing for a software engineer position in their Defense, Space & Security division. She relies on many of the skills from her Full Sail days in her work as a Human-Machine Interaction (HMI) developer.
"I definitely use object-oriented programming for the projects that we work on," she says. "Boeing also uses Git (a system that tracks code changes in software to help developers communicate as they work), which I learned at Full Sail as well."
Using her talents at Boeing is a dream come true for Kimberly. "I've been an aviation enthusiast for many years, and Boeing kind of runs in my blood." She has a deep understanding of the company's products because of her high school research on the company's World War II planes, her husband's career flying Boeing C-17s in the Air Force, and his current position as a Boeing 757 pilot for FedEx.
Kimberly also has advice for students who want to pursue web development. "Just commit to never, never actually stopping your education. You will never know everything," she says.
Kimberly also says that moving beyond the stereotype of the lone-wolf coder can reap big dividends. "They're looking for people who can work with a team. So as odd as it is to go to an online school and be kind of introverted and just want to code, you will have to gain some comfort level with other people to go out there and find a good job."