Published Jul 01, 2016
Music Production Grad Dan Brown Jr. on making music for TV
Since graduating from Full Sail's Music Production program, Dan has gone on to write music for networks such as A&E, Oxygen, and E!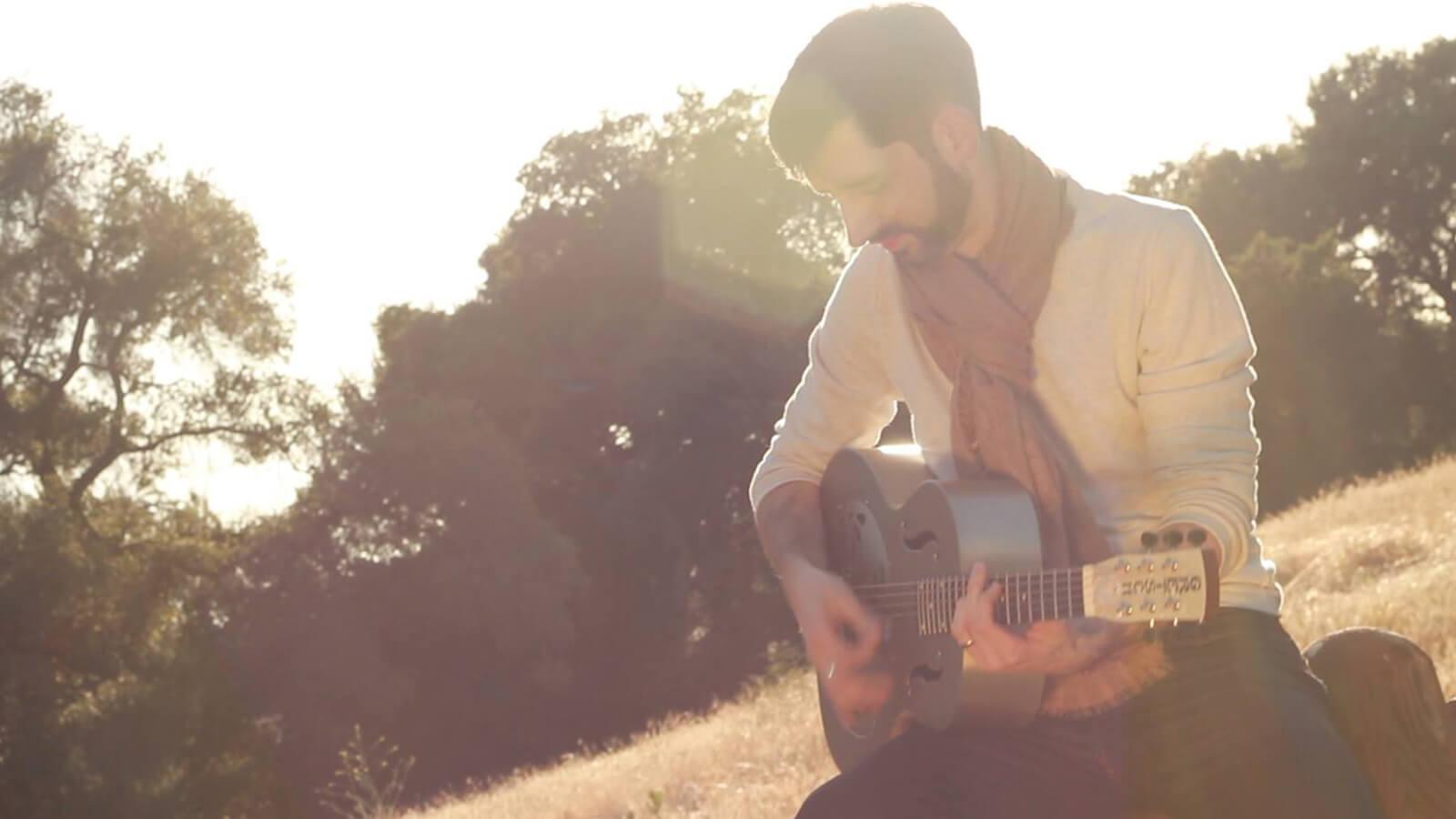 Some people think of selective listening — the process of filtering what you hear to get a general impression of what's being said — as a bad habit. Other people, like Dan Brown Jr., know it's actually a well-honed skill.
"I was in class one day, and the instructor was talking about production music libraries," says Dan. "I'd been a musician all my life, and here was a whole industry that was somehow not on my radar. My teacher was talking about licensing and performance royalties, but I didn't hear any of that. All I heard was: This is how you turn your natural talent into an income."
Since graduating from Full Sail's Music Production program, Dan has gone on to write music for networks such as A&E, Oxygen, and E!. In less than two years, he's composed over 300 original tracks, which he licenses for use in film, television, and video games. His latest contract is with Disney, mixing and scoring music for web and mobile content. Oh, and if that's not impressive enough, he also recently completed a master's degree in Instructional Design & Technology.
"I'm all about that hustle," he laughs. "My goal is to make money even when I'm sleeping."
It wasn't always like that, though. Growing up in a family of bluegrass musicians, Dan was what he calls a quintessential "guitar guy."
"I played in the high school band. I did the touring thing for a while. I developed some pretty good chops," he says. "But I was unfulfilled."
Years passed. He met his wife; they had a son and moved to Denver, Colorado. He got a job working as a music director for a local church. Through it all, he was still just a guitar guy. Finally, he decided to make a move by going back to school.
"I really wanted the credibility of a degree," he says.
Just before graduating from his bachelor's program in 2013, Dan decided to make another move—this time to Los Angeles, California where he was able to land a gig composing music for Liquid Cinema, a production library that he reached out to during his early days in the city.
"I didn't have a connection on the inside, but I knew I had some pretty good demo work. I had the credibility of a degree, but I also knew it was worthless if I couldn't deliver a good product. This is where my networking skills really helped me. In L.A., it doesn't matter who you know. It only matters who knows what you can deliver."
And deliver he has. You can hear Dan's work on shows like Hollywood Medium and Dateline NBC. He's scored countless independent films, and currently holds contracts with six production libraries. And while he loves being able to work for himself, Dan says it's not always easy balancing so many projects at once.
"Asset management is the DNA of a busy dude. I have a dedicated filing system and a spreadsheet that helps me keep track of deadlines. The good thing about writing production music is there is no hard deadline, so I can easily put those projects on hold if something more timely comes up."
In the future, Dan says he'd like to share what he's learned about production music with other guitar guys or girls looking to break in to the industry. That's where the Instructional Design master's degree comes in.
"Back in the day, I supplemented my income by giving music lessons, so I have a pretty extensive teaching background and it's something I enjoy. As a kid, I learned differently than everyone else, so I try to come at instructional design from every angle. I'd love to develop a curriculum or instructional content around the work I do now."
For now, though, Dan's simply happy to make music — and get paid for it.
"As an artist, I've always known there's no guarantee that my art will sustain me in any way. When I call myself an artist now, I mean a commercial artist, and that's what drives me. I would rather die trying and failing than live failing to try."