Published Feb 12, 2021
Music Production Grad James Zoutis: Recording and Editing Engineer for Audiobooks
In addition to his work on audiobooks for Hachette Book Group, this grad also teaches music production and composition to primary school students.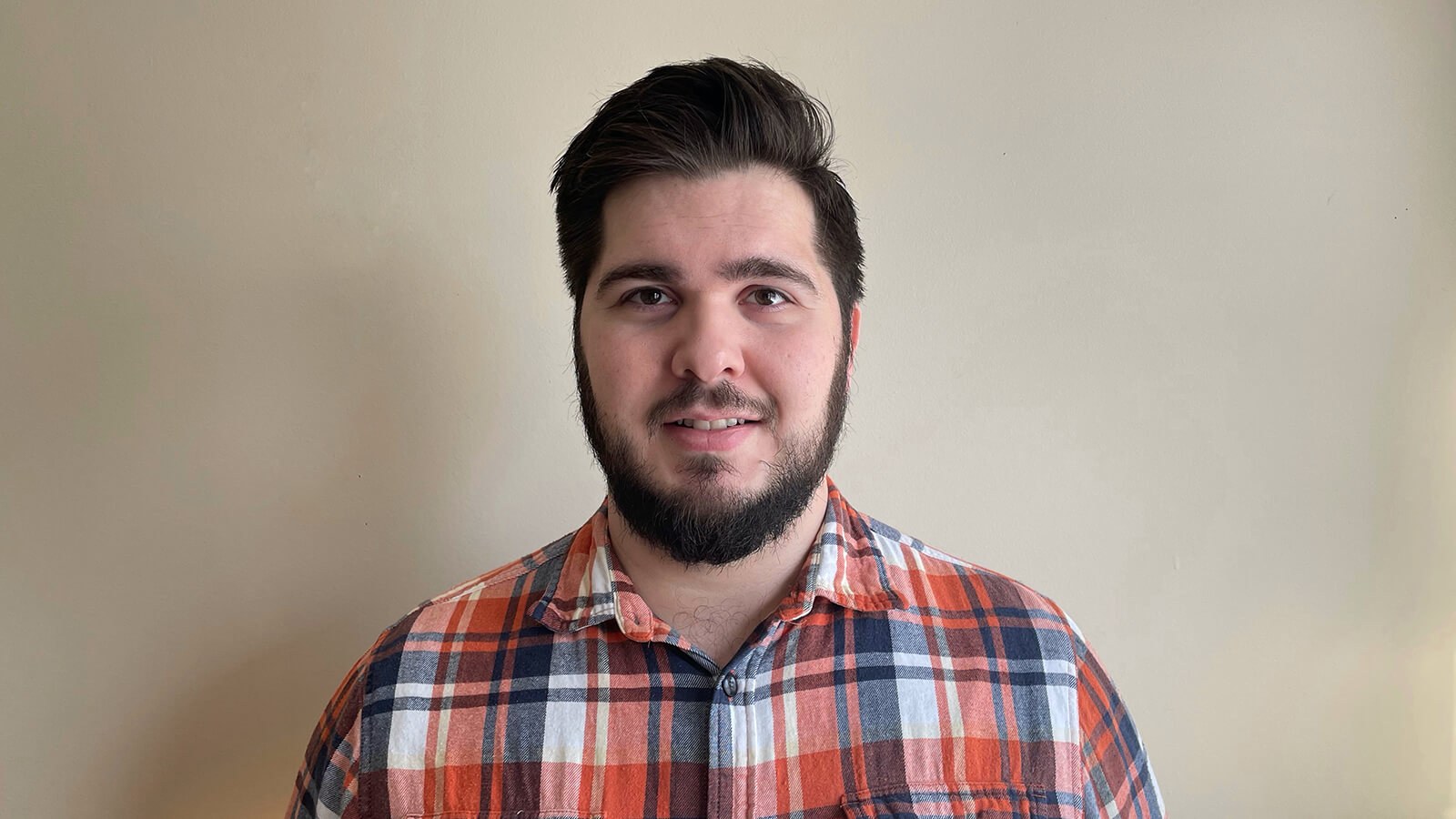 Through a strong network and a professional demeanor, Music Production grad James Zoutis has found success in his industry as a freelance composer and sound designer along with a role as a recording and editing engineer for audiobooks with Hachette Book Group.
His role working on audiobooks came about after a friend and voice actor connected him with a local producer who had recently built a studio in her backyard at the behest of Hachette.
"That was an amazing experience," recalls James. "We met and got along, and she was like, 'Come record my audiobook.'"
After that, James went on to record and edit audiobooks for authors such as James Patterson, Scott Turow, and more. "When you're recording, you get to actually listen to the story," says the grad. "There are a lot of times where you get lost in it and kind of forget you're working. I've learned so many amazing things just being able to sit and listen to these stories."
However, his work in audiobooks isn't all the grad is doing to enrich the world of audio. Brought on as a teacher by High Meadow School – a progressive K-8 grade school in New York's Hudson Valley – James was tasked with the development and implementation of a music production and technologies program for students.
"[High Meadow] wanted to start a music class for students who wanted to look at music without the lens of an instrument," says James. "I knew that kids these days, most of them aren't sitting there with their guitar…they're making music on their computers."
James built the program in a way that would help his students understand music production from start to finish.
"I tend to start with them working just pen and paper, just getting ideas out," he says. "By the end of the year, they're using MIDI keyboards and going around campus recording different sounds and taking those sounds and editing them."
While James and his students don't have access to the same programs and equipment he was exposed to during his time at Full Sail, he does credit his alma mater with preparing him to get the job done no matter the tools available.
"Even though [Full Sail] trains us on the best of the best tools, it's done in such a way that they really make it so you're a problem-solver," says the grad. "I've taught all the students how to record on just iPads and get the best audio out of that.
"I don't believe in setting students up for not being able to continue," says James. "I'd rather show them with the tools they already have so they can go home and continue."