Published Mar 31, 2023
Music Production Student Wins Alan Parsons Song Contest
Steffie Tjandra's demo was selected from more than 80 submissions for Alan Parsons' master class.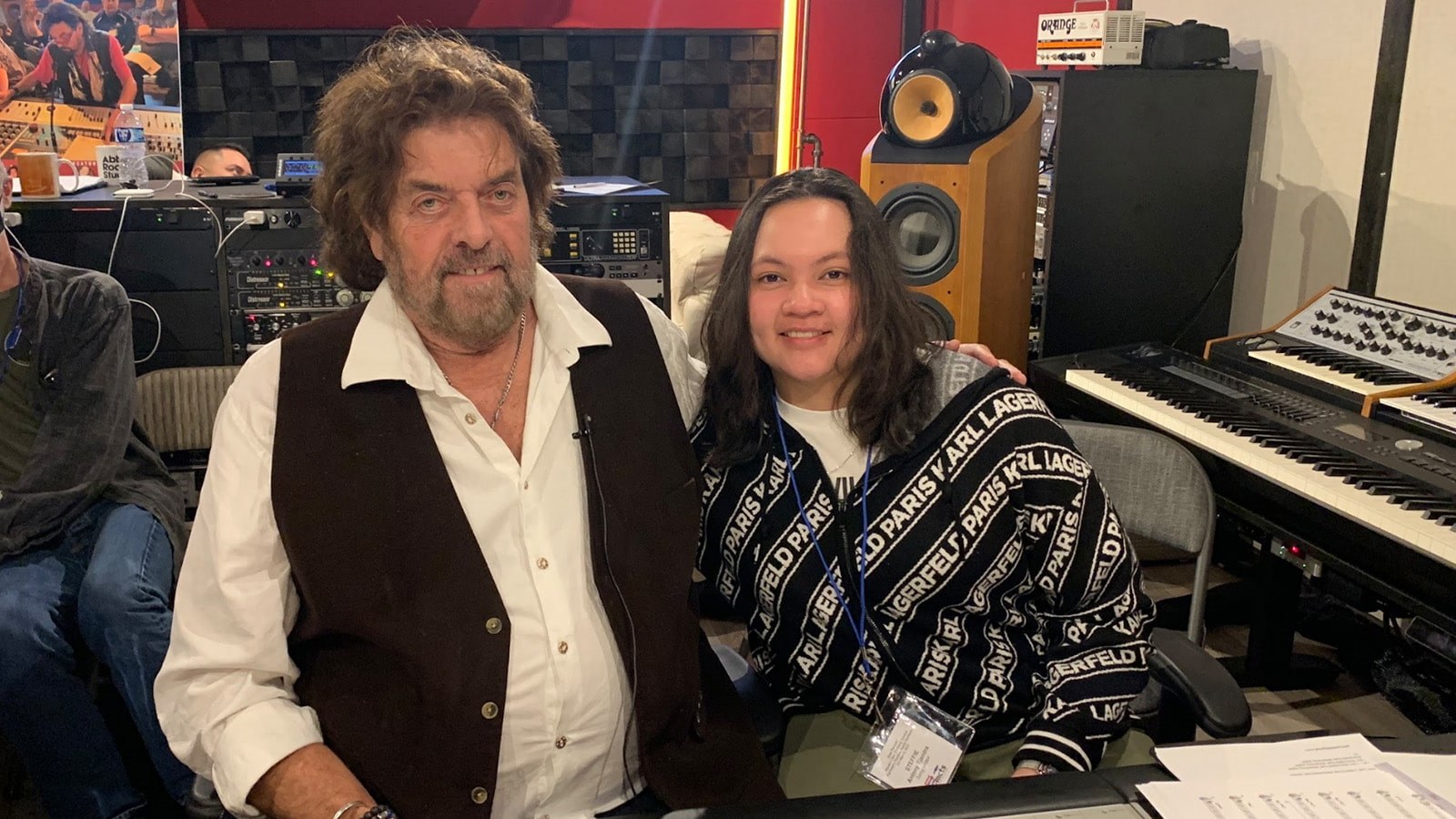 A Music Production bachelor's student recently won the opportunity to have her demo mixed by renowned recording engineer Alan Parsons. Steffie Tjandra's R&B song, "I Don't Want to Fall," beat out 83 other submissions for an in-person recording and mixing master class session at Alan's ParSonics studio in Santa Barbara, California.
Alan Parsons has worked in the music industry for over 50 years, contributing to projects like the Beatles' Abbey Road and Let It Be. He was also nominated for a Grammy for his work on Pink Floyd's Dark Side of the Moon and led his own successful rock band, The Alan Parsons Project, from 1975-1990.
The session gave Steffie a front-row seat to Alan's iconic recording techniques. He focuses on using live instruments in a studio setting to create the best possible track.
"A lot of music today starts with electronic sources, whether that be samples taken from existing sources, or elements that are programmed on a drum machine or within the computer. Whereas Alan's specialty historically, and the focal point of his master classes, is recording instruments in the studio," says Full Sail's Audio Production Program Director Brian Smithers. "He uses an actual drum kit and musicians playing bass and guitar and potentially keyboards. Putting microphones on instruments and recording people performing is kind of part and parcel of his classic recording techniques."
The class not only gave Steffie an opportunity to work with Alan – it also gave Alan an opportunity to be impressed by her professionalism and musical talents.
"Steffie not only submitted a great song, but also was amazingly tolerant of a four-piece band of professionals and people besides myself all pitching ideas at her, both musically and lyrically," Alan says. "She accepted many of the ideas with good grace and was always decisive about what worked and what didn't. She was also very sensitive and complimentary to the vocals performed by Brandi Rose. Sometimes songwriters just submit demos and leave the act to get on with it. Not Steffie – the result would not have been the same without her presence at the master class."