Published Sep 08, 2015
Pure Motivation Joins Local Charity to Package 100,000 Meals for Hungry Families
The group joined forces with Feeding Children Everywhere, a social charity that provides healthy meals for children and families around the world.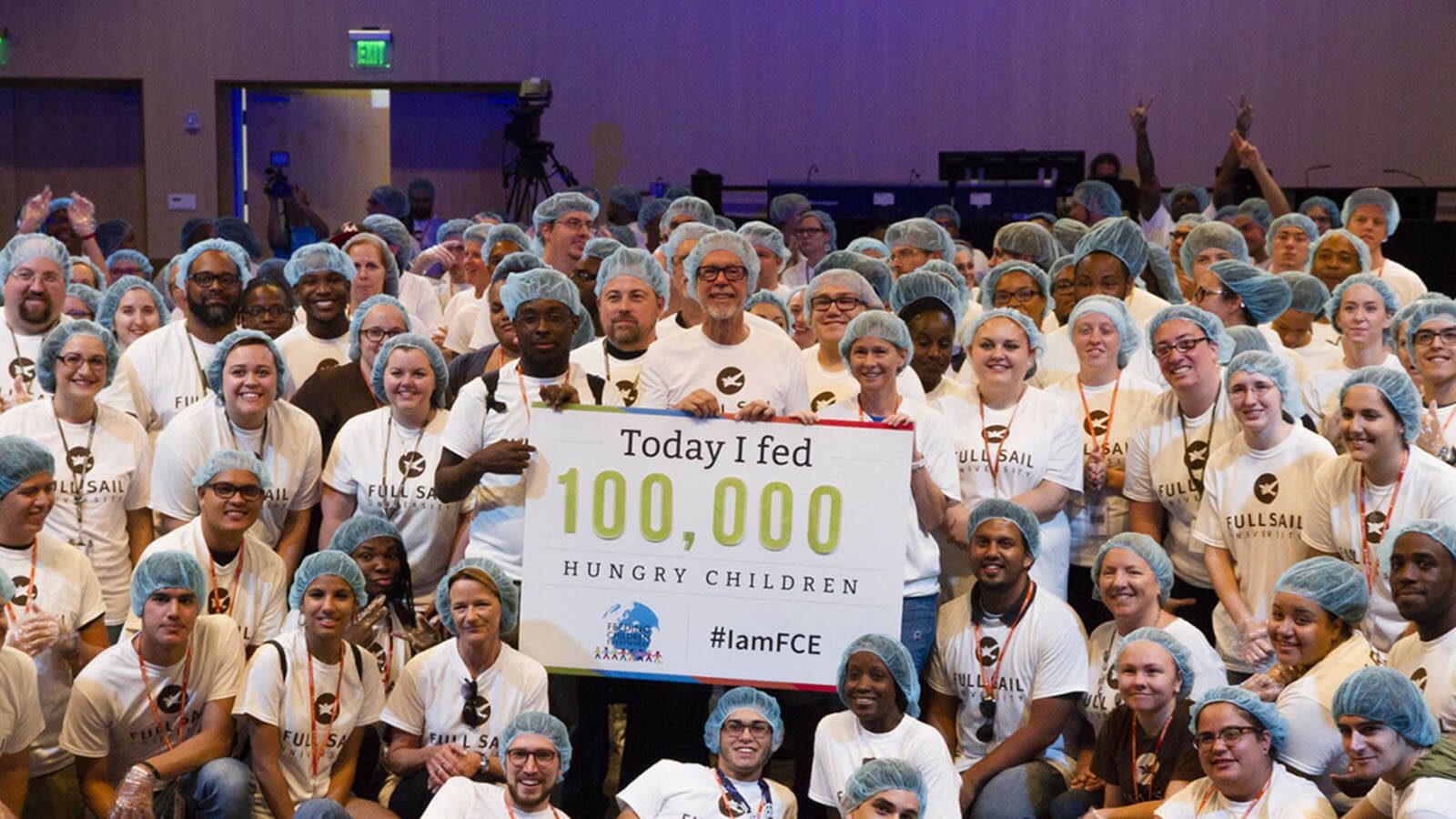 Pure Motivation recently celebrated its 100th event and 7th anniversary by packaging over 100,000 meals for hungry children. The group joined forces with Feeding Children Everywhere, a social charity that provides healthy meals for children and families around the world.
This isn't the first time Pure Motivation – a group whose mission is to harness the power of Full Sail's creative compassion to positively impact our community – has worked with FCE, but it is the first time they've hosted their own FCE event.
"I've wanted to have Feeding Children on campus for a long time, so when we were thinking about our 100th event, they were the first organization I sought out, and they immediately said yes," says Stacy O'Mara, Director of Professional Development.
Next, Stacy gathered help from all corners of campus. "We obtained approval from the executive committee, notified the media team for outreach, put out a video and article on Connect, and printed posters and t-shirts. There were so many people involved, all the way down to figuring out who would actually receive the boxes of food and set up."
At 10:00 a.m. on August 19, Pure Motivation welcomed the day's first group of volunteers into the Full Sail Live Venue, which had been transformed into an upbeat, music-filled, food-packaging party space. Full Sail staff and faculty, donning matching hairnets and t-shirts, gathered around rows of tables and scooped meal ingredients into bags, assembly-line style. Every minute or so the music was punctuated by a loud cheer from one of the groups, indicating that another goal had been met.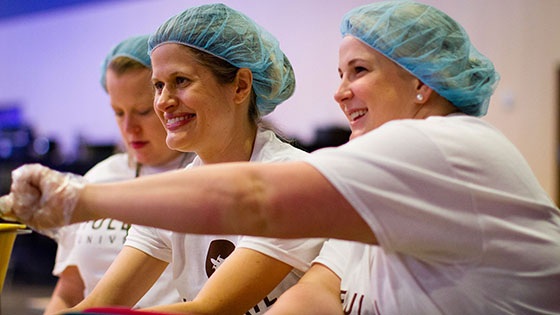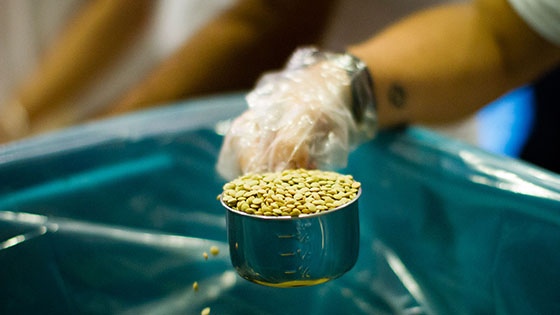 "Each hunger project is unique," explains Jarrod Fucci, Vice President of Development at Feeding Children Everywhere. "But at this one specifically, there was an energy like no other. You could feel the joy in the room from outside the building."
By the day's end, over 300 faculty members and 200 students packaged a total of 104,832 meals, which were then shipped to hungry families in Latin America.
"This was incredibly personal," says Stacy. "[Pure Motivation] is something I've been a part of since its inception, and to see it reach this milestone and to be supported on campus, to look out and see not just students, but staff and department heads and our executive team with their hair nets on, working shoulder to shoulder with our students … You can see that we don't just talk about how Full Sail cares. Full Sail really does care."
"We brought people out and did something fun for a good cause, but to know that people were actually inspired and moved and touched, I don't know how often you get to say that in a day of work."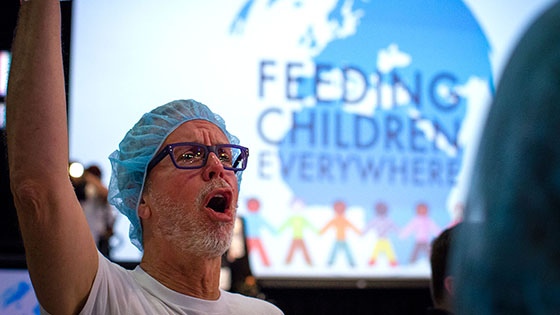 Feeding Children Everywhere graciously donated all of the food packaged at the event – and in return, Full Sail's student-led production agency SPARK provided the organization with a video for future promotional purposes.
Future events are already on the schedule, and include National Public Lands Day (Sept. 26), Making Strides Against Breast Cancer (Oct. 31), and Miracle League (Nov. 21). Online students may contact the Professional Development office to find out about virtual volunteer opportunities.