Published Apr 18, 2016
Sports Marketing and Media Students Network with the Big Leagues
Sports Marketing and Media students are selected to network with Major League Baseball executives.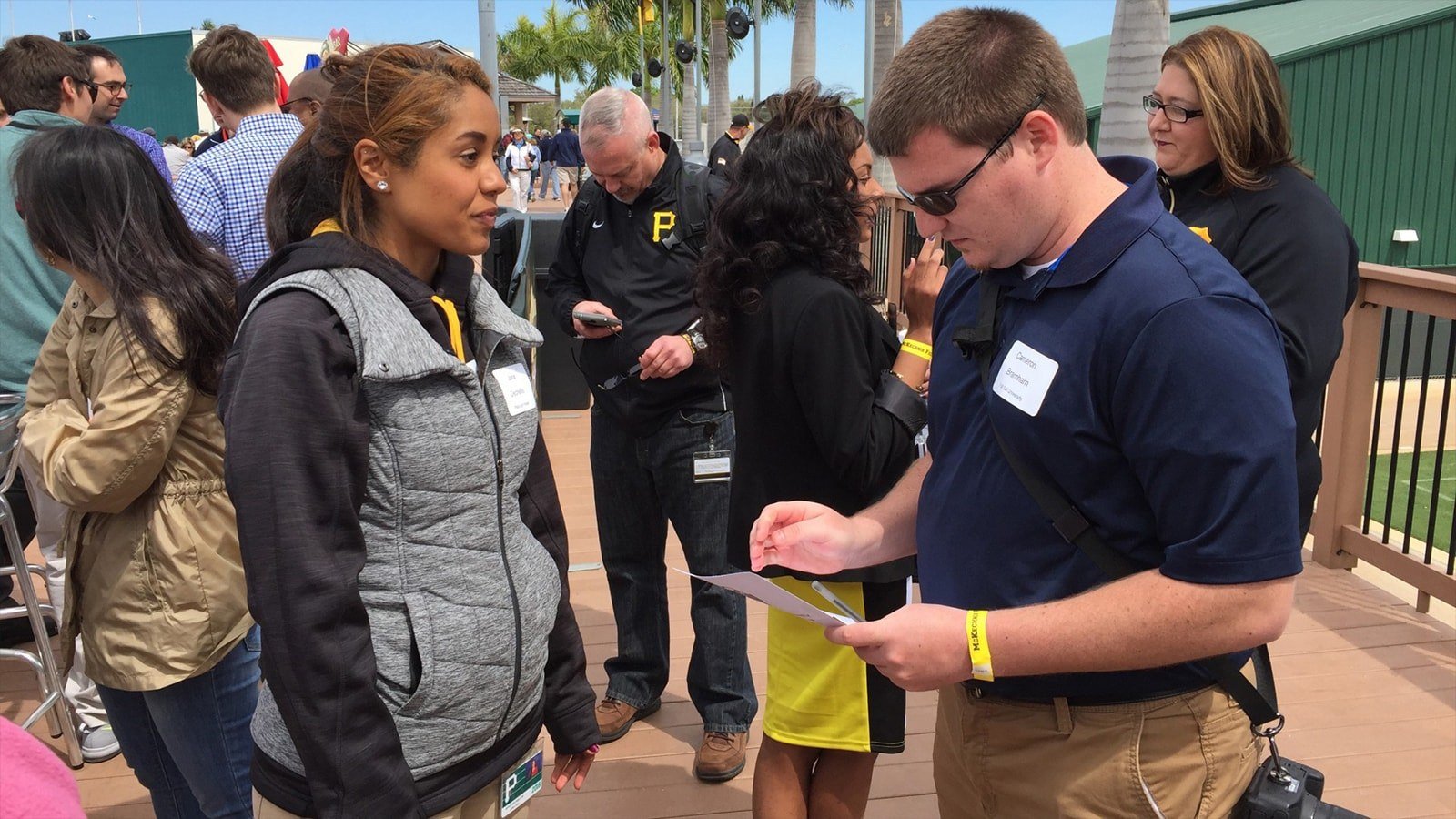 For the third year in a row, Full Sail's Sports Marketing and Media bachelor's students have been invited to a Major League Baseball industry meet-up held in Bradenton, Florida. Ten to 12 students are selected to participate based on their Global Professionalism Standard and Grade Point Average scores, and must be within six months of graduating.
At the event, students are able to meet with various stakeholders in the industry including executives, directors, and managers from Major League Baseball teams. Eleven students attended the Pirates vs Braves game last month, and were also treated to a talk by keynote speaker John Coppolella, General Manager for the Atlanta Braves.
Coincidentally, one of the students in attendance was recently hired by the Braves as a Promotions Assistant, and began working with them just weeks after the event. Ronald Rodriguez is now the fifth Sports Marketing and Media grad to work for a Major League Baseball team.
"It's a great experience for students who are nearing the end of their program, particularly those who might be interested in working in baseball, to have the opportunity to meet and network with people from the industry. At the least, it's an opportunity to practice interviewing and get a feel for what it is like in a job fair type of experience. At most, it's an opportunity to start a conversation at a pretty intimate level with teams and executives that may end up hiring them, and we all get to watch a few innings of spring baseball which is always fun!" said Sports Marketing and Media Program Director Josh Mora.