Published Feb 18, 2015
The 87th Annual Academy Awards: Over 100 Alumni Associated with Nominated Projects
Overall, 102 graduates were credited on 24 films across 22 nomination categories.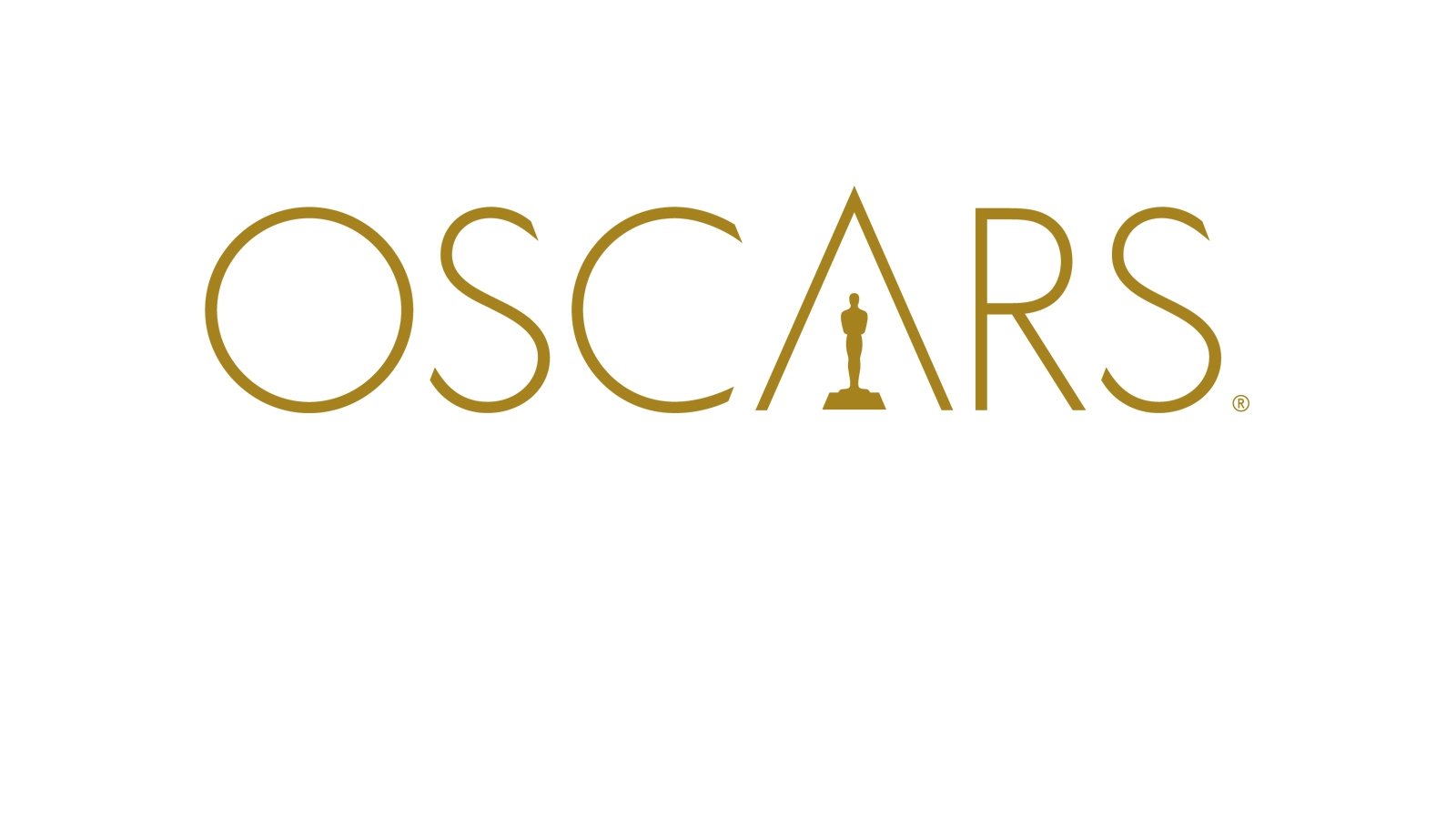 The 87th Annual Academy Awards will air this Sunday at 7p.m. EST on ABC, and as usual there are a slew of grads associated with nominated projects. Overall, 102 graduates were credited on 24 films across 22 nomination categories.
First up, the category everyone will be anticipating on Sunday night—Best Picture. Of the nominated films, Birdman, The Grand Budapest Hotel, Selma, Whiplash, and American Sniper all featured work by Full Sail alumni.
It would appear the Academy favored quirk this year. Both the black comedy Birdman and Wes Anderson's whimsical The Grand Budapest Hotel are nominated for nine awards each, beating out other films for most nominations. Grads Mark Wright and Patrick Christensen contributed to the Anderson film as a Visual Effects Editor and an ADR Mixer, respectively. Chris Drzewiecki served as Assistant to the Executive in Charge of Physical Production on Birdman, and Orlando Vazquez worked on the same film as a Production Assistant.
Superhero movies seem to dominate the category of Achievement in Visual Effects. Captain America: The Winter Soldier, X-Men: Days of Future Past, and Guardians of the Galaxy all received nods. Hall of Fame inductee Laurie Brugger worked as the Lead Rigger for fan favorite Rocket Raccoon in Guardians. Also up for a visual effects award is Dawn of the Planet of the Apes, which featured work by a whopping 17 grads, including Hall of Famer Larry Katz, who served as a Key Second Assistant Director for the film.
Christopher Nolan's sci-fi epic Interstellar received nominations in five categories, including Achievement in Production Design, Achievement in Sound Editing, Achievement in Music Written for Motion Pictures, Achievement in Visual Effects, and Achievement in Sound Mixing. If the film wins in that last category, it will mean a second Oscar statue for Hall of Fame inductee Gary Rizzo, who served as Sound Re-Recording Mixer. This marks the fourth career nomination for Gary, who previously won the Oscar for Achievement in Sound Mixing for his work on Nolan's 2010 film Inception.
This is only a small sample of hundreds of Full Sail grads who helped bring this year's biggest movies to the screen. To celebrate, Full Sail is hosting an Oscar viewing party. Staff and students are encouraged to walk the red carpet starting at 6 p.m. February 22. The event will feature prizes and giveaways, with the live viewing of ABC's broadcast beginning promptly at 7 p.m.
UPDATE:
The results are in and 9 projects associated with Full Sail grads have won Academy Awards. Congratulations to all 27 grads who worked on the following Academy Award nominated projects:
Birdman or (The Unexpected Virtue of Ignorance)
WINNER: BEST MOTION PICTURE OF THE YEAR
WINNER: ACHIEVEMENT IN CINEMATOGRAPHY
WINNER: ORIGINAL SCREENPLAY
WINNER: ACHIEVEMENT IN DIRECTING
American Sniper
WINNER: ACHIEVEMENT IN SOUND EDITING
Big Hero 6
WINNER: BEST ANIMATED FEATURE FILM OF THE YEAR
Feast
WINNER: BEST ANIMATED SHORT FILM
The Grand Budapest Hotel
WINNER: ACHIEVEMENT IN COSTUME DESIGN
WINNER: ACHIEVEMENT IN MAKEUP AND HAIRSTYLING
WINNER: ACHIEVEMENT IN MUSIC WRITTEN FOR MOTION PICTURES (ORIGINAL SCORE)
WINNER: ACHIEVEMENT IN PRODUCTION DESIGN
Interstellar
WINNER: ACHIEVEMENT IN VISUAL EFFECTS
Selma
WINNER: ACHIEVEMENT IN MUSIC WRITTEN FOR MOTION PICTURES (ORIGINAL SONG)
Still Alice
WINNER: PERFORMANCE BY AN ACTRESS IN A LEADING ROLE
Whiplash
WINNER: ACHIEVEMENT IN FILM EDITING
WINNER: ACHIEVEMENT IN SOUND MIXING
WINNER: PERFORMANCE BY AN ACTOR IN A SUPPORTING ROLE
The complete list of nominees for the 85th Academy Awards are as follows:
Birdman or (The Unexpected Virtue of Ignorance)
BEST MOTION PICTURE OF THE YEAR
PERFORMANCE BY AN ACTOR IN A LEADING ROLE
PERFORMANCE BY AN ACTOR IN A SUPPORTING ROLE
PERFORMANCE BY AN ACTRESS IN A SUPPORTING ROLE
ACHIEVEMENT IN CINEMATOGRAPHY
ACHIEVEMENT IN DIRECTING
ACHIEVEMENT IN SOUND EDITING
ACHIEVEMENT IN SOUND MIXING
ORIGINAL SCREENPLAY
• Chris Drzewiecki - (Entertainment Business, 2010) Assistant to Executive in Charge of Physical Production
• Orlando M. Vazquez - (Film, 2010) Production Assistant
The Grand Budapest Hotel
BEST MOTION PICTURE OF THE YEAR
ACHIEVEMENT IN CINEMATOGRAPHY
ACHIEVEMENT IN COSTUME DESIGN
ACHIEVEMENT IN DIRECTING
ACHIEVEMENT IN FILM EDITING
ACHIEVEMENT IN MAKEUP AND HAIRSTYLING
ACHIEVEMENT IN MUSIC WRITTEN FOR MOTION PICTURES (ORIGINAL SCORE)
ACHIEVEMENT IN PRODUCTION DESIGN
ORIGINAL SCREENPLAY
• Patrick Christensen - (Recording Arts,1998) Mixer
• Mark Wright - (Film, 2011) Visual Effects Editor
American Sniper
BEST MOTION PICTURE OF THE YEAR
PERFORMANCE BY AN ACTOR IN A LEADING ROLE
ACHIEVEMENT IN FILM EDITING
ACHIEVEMENT IN SOUND EDITING
ACHIEVEMENT IN SOUND MIXING
ADAPTED SCREENPLAY
• Shane Flaherty - (Computer Animation, 2011) Compositor
• Graham Martin - (Game Development, Digital Arts & Design, 2010) Vfx Production Coordinator
Interstellar
ACHIEVEMENT IN MUSIC WRITTEN FOR MOTION PICTURES (ORIGINAL SCORE)
ACHIEVEMENT IN PRODUCTION DESIGN
ACHIEVEMENT IN SOUND EDITING
ACHIEVEMENT IN SOUND MIXING
ACHIEVEMENT IN VISUAL EFFECTS
• Gary Rizzo - (Recording Arts, 1993) Sound Re-recording Mixer
• Chris Cotterman - (Film, 2004) Grip
• Charles "Chuck" Choi - (Recording Arts, 1993) Score Technical Consultant
• Dustin Gardner - (Film, 2009) Lighting Technician
• Justin Moran-Duquette - (Film, 2004) Grip
• Patrick Redmond - (Film, 1997) Edge Head Technician
Whiplash
BEST MOTION PICTURE OF THE YEAR
PERFORMANCE BY AN ACTOR IN A SUPPORTING ROLE
ACHIEVEMENT IN FILM EDITING
ACHIEVEMENT IN SOUND MIXING
ADAPTED SCREENPLAY
• Mike Will - (Film, 1993) Digital Intermediate Conform Editor
• Alcy Sivyer - (Film, 2012) Script Supervisor
• Kevin Perry - (Film, 2003) Best Boy Electrician
• Judah Getz - (Recording Arts, 2006) ADR Mixer
Unbroken
ACHIEVEMENT IN CINEMATOGRAPHY
ACHIEVEMENT IN SOUND EDITING
ACHIEVEMENT IN SOUND MIXING
• Robert E. Phillips - (Film, 1991) Digital Intermediate Producer
Into the Woods
PERFORMANCE BY AN ACTRESS IN A SUPPORTING ROLE
ACHIEVEMENT IN COSTUME DESIGN
ACHIEVEMENT IN PRODUCTION DESIGN
• Rusty Gray - (Computer Animation, 2009) Animator
Guardians of the Galaxy
ACHIEVEMENT IN VISUAL EFFECTS
ACHIEVEMENT IN MAKEUP AND HAIRSTYLING
• Dee Selby - (Recording Arts, 1994) ADR Supervisor
• Laurie Brugger - (Computer Animation, 2000) Lead Rigger
• Son Lu - (Computer Animation, 2007) Stereoscopic Lead
Selma
BEST MOTION PICTURE OF THE YEAR
ACHIEVEMENT IN MUSIC WRITTEN FOR MOTION PICTURES (ORIGINAL SONG)
• Kory Kruckenberg - (Recording Arts, 2002) Pro Tools Engineer
• Antony Zeller - (Recording Arts, 1999) Foley Mixer
• Daniel "D.J." Shea - (Computer Animation, 2008) Compositor
Wild
PERFORMANCE BY AN ACTRESS IN A LEADING ROLE
PERFORMANCE BY AN ACTRESS IN A SUPPORTING ROLE
• David Betancourt - (Recording Arts, 1990) ADR Mixer
• Melissa Bosco - (Film, 2008) Basecamp Production Assistant
Inherent Vice
ACHIEVEMENT IN COSTUME DESIGN
ADAPTED SCREENPLAY
• Melissa Bosco - (Film, 2008) Basecamp Production Assistant
The Hobbit: The Battle of the Five Armies
ACHIEVEMENT IN SOUND EDITING
• Bryant (Robert) Hardwick - (Computer Animation, 2006) Texture Artist
• David Farmer - (Recording Arts, 1992) Sound Designer
• Tymon Pitts - (Computer Animation, 2008) Shader
Captain America: The Winter Soldier
ACHIEVEMENT IN VISUAL EFFECTS
• Dee Selby - (Recording Arts, 1994) Foley Editor
• Maurice Cox - (Computer Animation, 2010) Senior Stereoscopic Compositor
• Victor Manuel Fernandez - (Computer Animation, 2010) Stereoscopic Compositor
• Matthew E. Gill - (Computer Animation, 2010) Stereoscopic Production Coordinator
• Clarke Godwin - (Computer Animation, 2009) Senior Stereoscopic Compositor
• Pravin Mahtani - (Computer Animation, 2012) Stereoscopic Compositor
• Lyndsey Pendley - (Computer Animation, 2010) Stereoscopic Paint Artist
• Joseph "Joey" Sila - (Computer Animation, 2003) Lighting & Compositing Artist
• Viviana Torrellas - (Computer Animation, 2011) Matchmove Artist
• Jeremy Vanneman - (Computer Animation, 2011) Depth Artist
• Wesley Welcomer - (Computer Animation, 2009) Stereoscopic Artist
• Marvin Yanez - (Computer Animation, 2008) Stereoscopic Roto Lead
• Travis Cleary - (Film, 2008) Assistant Camera, Electrician
• John P. Fleenor - (Film, 1998) Electrician
• Daniel A. Gonzalez - (Computer Animation, Film, 2003 Lighting Technician)
• Tim Martin - (Film, 2008) Staff Set Production Assistant
• Kara Nelson - (Film, 2005) Production Assistant
• Sun Lu - (Computer Animation, 2007) Stereoscopic Lead
Maleficent
ACHIEVEMENT IN COSTUME DESIGN
• Gary Rizzo - (Recording Arts, 1993) Sound Re-Recording Mixer
• Matt Bauer - (Computer Animation, 2007) Previsualization Artist
• Andrew Farris - (Computer Animation, 2012) Compositor
• Shane Flaherty - (Computer Animation, 2011) Compositor
• Assunta Garruto - (Computer Animation, 2005) Stereo Animator
• Andrew Hwang - (Computer Animation, 2006) Previsualization Artist
• Felix Jorge - (Computer Animation, 2006) Previsualization Artist
• Brian Rust - (Digital Arts & Design, 2010) Digital Compositor
• Patrick Scanlan - (Computer Animation, 2007) Previsualization Artist
• Sean William Adair - (Computer Animation, 2007) Stereo Compositor
• Sarah Canale - (Computer Animation, 2012) Stereo Compositor
• Brandon Eddington - (Stereo Conversion Artist)
• Lauren Fernandez-Morrell - (Computer Animation, 2012) Stereo Compositor
• Phillip James - (Computer Animation, 2012) Stereoscopic Depth Artist
• Arslan Naqvi - (Computer Animation, 2011) Compositor
• Andrew Stillinger - (Computer Animation, 2010) Stereo Compositor
• Perry Stout - (Film, 2012) Stereoscopic Artist
X-Men: Days of Future Past
ACHIEVEMENT IN VISUAL EFFECTS
• Joel Behrens - (Digital Media,1997) Compositing Supervisor
• Maxime Besner - (Computer Animation, 2009) Digital Compositor
• Sarah Davis - (Computer Animation, 2012) Stereoscopic Compositor
• Matthew E. Gill - (Computer Animation, 2010) Stereoscopic Production Coordinator
• Caludio Gonzalez - (Computer Animation, 2010) Cloth Technical Director
• Sean Castle Hitchcock - (Computer Animation, 2009) Digital Artist
• Pravin Mahtani - (Computer Animation, 2012) Stereoscopic Compositor
• Lyndsey Pendley - (Computer Animation, 2010) Stereoscopic Paint Artist
• Brian Rust - (Digital Arts & Design, 2010) Digital Compositor
• Mark Wright - (Film, 2011) Visual Effects Editor
• Marvin Yanez - (Computer Animation, 2008) Stereoscopic Roto Lead
• Brannon D. Brown - (Film, 2001) Camera Technician
• David Betancourt - (Recording Arts, 1990) ADR Mixer
• Aleksander Ballo - (Game Art, 2012) Stereoscopic Artist
• Brandon Barney - (Computer Animation, 2011) Stereoscopic Compositor
• Monica Castro - (Computer Animation, 2011) Stereoscopic Compositor
• Son Lu - (Computer Animation, 2007) Stereoscopic Lead
• Jeremy Vanneman - (Computer Animation, 2011) Depth Artist
• Mark Edward Wright - (Film, 2011) Visual Effects Editor
How to Train Your Dragon 2
BEST ANIMATED FEATURE FILM OF THE YEAR
• Joseph "Joe" Hughes - (Computer Animation, 2004) Character Effects Artist
• Shawn Bohonos - (Film, 2001) Operations System Administrator
• Jack Geckler - (Computer Animation, 2000) Crowds Artist
Dawn of the Planet of the Apes
ACHIEVEMENT IN VISUAL EFFECTS
• Larry Katz - (Film, 2000) Key Second Assistant Director
• Seth M. Johnson - (Film, 2009) Art Production Assistant
• Steven Lee Tyler - (Film, 2009) Construction Production Assistant
• Miccah Underwood - (Film, 2010) Art Production Assistant
• Robert "Bryant" Hardwick - (Computer Animation, 2007) Texture Artist
• Tim Bird - (Film, 2011) Additional Rigging Electrician
• John C. Hoffler Jr. - (Film, 2009) Second Assistant Camera
• Chad Taylor - (Film, 2009) Fiber Optic Technician
• Raymond Brown - (Film, 2012) Office Production Assistant
• Michaela Girouard - (Film, 2008) Set Caterer
• Carl Lawson - (Film, 2009) Assistant Production Coordinator
• Andy Luce - (Film, 2010) Production Assistant
• Taylor Newman - (Film, 2010) Set Production Assistant
• James Michael Otero - (Film, 2011) Production Assistant
• James "Ryan" Redmond - (Film, 2010) Production Secretary
• Stephen Daniel Wayne - (Film, 2010) Set Production Assistant
• Tymon Pitts - (Computer Animation, 2008) Shader Pipeline TD
Big Hero 6
BEST ANIMATED FEATURE FILM OF THE YEAR
• Neylon Beauxregard - (Recording Arts, 2004) ADR Mixer
• Garrett Raine - (Computer Animation, Digital Media, 2001) Technical Animation Technical Director
• Jason Stellwag - (Computer Animation, 2001) Tech Animator
• Chelsea Lavertu - (Computer Animation, 2010) Look Development Artist
• Eric Provan - (Computer Animation, 2005) Modeler
• Nicklas Puetz - (Computer Animation, 2008) Character Technical Director
• Bryan Carrigan - (Recording Arts, 91) Pro Tools Operator
• Chris Fogel - (Recording Arts, 1996) Additional Score Recording
The Judge
PERFORMANCE BY AN ACTOR IN A SUPPORTING ROLE
• Dirk Stout - (Recording Arts, 1995) Boom Operator
• Benjamin Zidel - (Film, 2009) Downey Basecamp PA
The Boxtrolls
BEST ANIMATED FEATURE FILM OF THE YEAR
• Nathan Nance - (Recording Arts, 2005) Re-Recording Mixer
Still Alice
PERFORMANCE BY AN ACTRESS IN A LEADING ROLE
• Ruy Garcia - (Recording Arts, 1992) Sound Designer
Gone Girl
PERFORMANCE BY AN ACTRESS IN A LEADING ROLE
• Holly Meinert - (Film, 2012) Set Dresser
• Nathan Nance - (Recording Arts, 2005) Assistant Sound Re-recording Mixer
• Jesse Crusing - (Film, 2004) Additional Electrician
• Matthew Blackshear - (Film, 2004) Digital Intermediate Editor
Feast
BEST ANIMATED SHORT FILM
• Chelsea Lavertu - (Computer Animation, 2010) Look Development Artist
• Eric Provan - (Computer Animation, 2005) Modeler