Published Mar 28, 2022
The 94th Academy Awards: 115+ Grads Credited on 2022's Oscar-Nominated Projects
Full Sail alumni made their mark on 29 Oscar-nominated projects in 18 categories.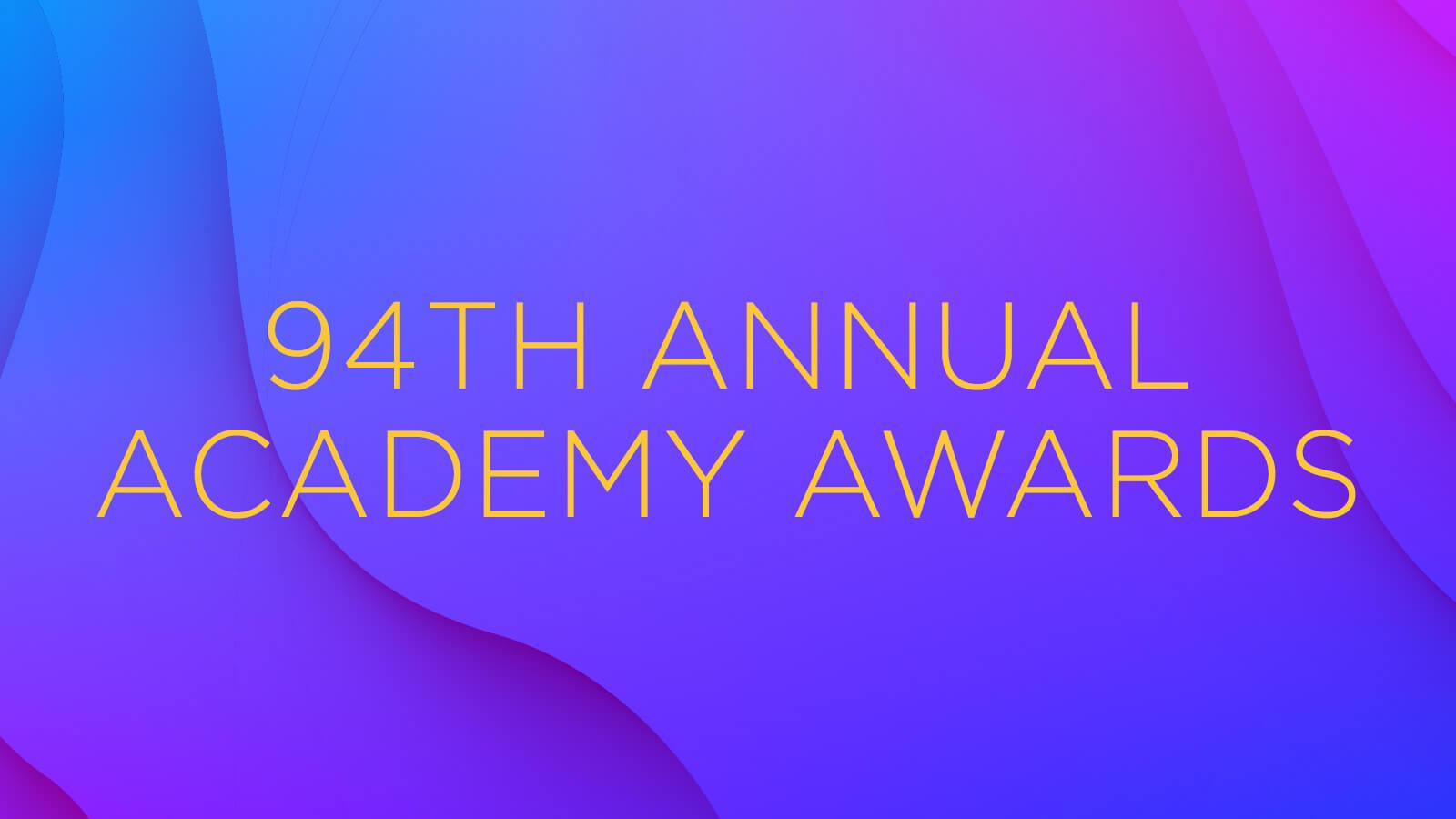 The Oscars are the biggest night for the film industry, and they're a big night for Full Sail graduates too. Full Sail alumni have been regularly credited on Oscar-nominated projects for years, and plenty of grads helped out on films that were honored at the 94th Academy Awards. Overall, 119 Full Sail grads were credited on 29 Oscar-nominated projects in 18 categories at this year's Academy Awards and, when the winners were announced on March 27, 37 graduates were credited on eight Oscar-winning projects in 16 categories, including Best Picture winner CODA.
Alumni from programs like Film, Recording Arts, and Computer Animation worked on four nominated films in the Best Picture category. Digital Media grad Will Wallace was an FX Lead on Don't Look Up, while Film grad Cody Lassiter helped make Dune's cinematic release as secure as possible as a Content Protection Executive. Computer Animation alum Andrey Drogobetski was a Visual Effects Supervisor on King Richard, and fellow Computer Animation grad Sarah Canale was a Compositor on Steven Spielberg's reimagining of West Side Story.
Grads from Full Sail's Recording Arts program were well-represented in the Best Original Score category. Recording Arts grad Jamison Rabbe was an ADR Mixer on Don't Look Up, Chuck Choi was a Score Technical Consultant for Dune, and Derek McGinley was an Assistant Re-Recording Mixer on Encanto
Computer Animation alums helped out on several movies in the Best Visual Effects category. Azadeh Iranban was a Rigging Lead on Free Guy, while Chris Watkins was a Senior Environment Artist on Shang-Chi and the Legend of the Ten Rings and Tony Lyons was a Compositing Lead on the movie. Delano Athias worked as a Senior Previz Artist on Spider-Man: No Way Home.
Other grads played big roles on movies across a number of categories. Computer Animation grad Nicklaus Puetz stayed busy as a Character Technical Director on both Encanto (nominated for Best Animated Feature, Best Original Score, and Best Original Song) and Raya and the Last Dragon (nominated for Best Animated Feature), while Film graduate Jason T. Clark was the Art Director on The Tragedy of Macbeth (nominated for Best Cinematography, Best Production Design, and Best Actor).
Even more grads worked on additional nominated projects like Cruella, House of Gucci, and Licorice Pizza, among others.