Published Aug 27, 2020
This Music Business Instructor Works With H.E.R. and Jennifer Lopez
Chantel Hampton develops artists creatively and professionally with her agency, Spectrum Music Group.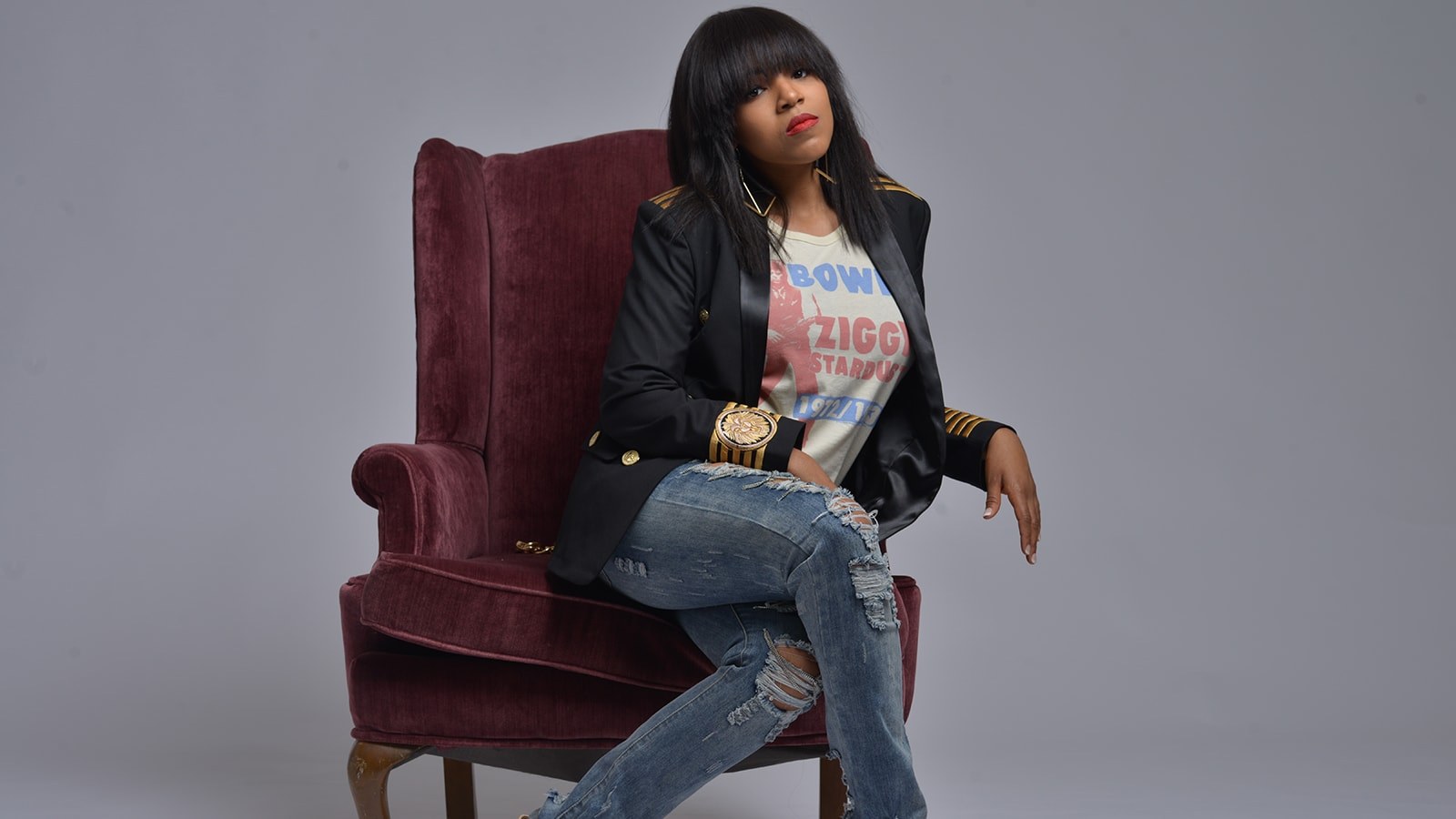 Chantel Hampton was born to work in the music industry.
"I was literally in studios as a baby, napping under the console," she laughs. Her father was a record producer, and she grew up watching him work with musicians as they developed their sound. That front-row seat to the early days of artists' careers set the stage for Chantel's success in the music industry. Now she's bringing her years of experience to Full Sail's Music Business bachelor's program as the Course Director for Project and Portfolio V: Artist Development.
Chantel brings her dual perspectives as an artist and a businessperson to Full Sail's classrooms. She's been singing since she was seven years old, and her musical talent earned her a full four-year scholarship to Berklee College of Music. She eventually returned to Berklee as an assistant professor and trained over 2,000 aspiring musicians in show development, music business, songwriting, and other professional skills.
After teaching at Berklee for eight years, she noticed that her graduating students were struggling to shift from being full-time students to being full-time musicians.
"We had tons of musicians who would come to us, just trying to figure out how to make that transition," she says.
Chantel and another Berklee professor co-founded Spectrum Music Group in 2017 to help these fledgling musicians navigate the business side of the music world. Today, Spectrum is a full-service booking and training resource agency that works with artists like Teyana Taylor, Sting, and Jennifer Lopez. (Chantel offered vocals and arranging for portions of Lopez's 2020 Saturday Night Live and Super Bowl Halftime Show performances.) Spectrum has an especially close relationship with Grammy-winning R&B artist H.E.R.
"We've been working with H.E.R.," Chantel says. "We oversaw the musical development of her live show, and staffed her band. Our company provides musical content for artists' television, film, and live shows."
Chantel focuses on Spectrum artists' live and recorded performances and helps put together all of the pieces to create unforgettable onstage moments. She works with bands, producers, songwriters, and management to organize tour, rehearsal, and recording schedules; communicates with the front-of-house audio positions; hires backup musicians; and provides vocal arranging.
"I also work closely with various artists and their teams to ensure that the direction and vision of the artist is clear. I desire that their sound is not only heard, but translated visually via social media and any type of digital marketing platform," says Chantel.
Helping new musicians grow into creative and commercial successes has given Chantel an edge as an instructor for Project and Portfolio V, a new course focused on the process of developing artists. In the course, Music Business students will create an electronic press kit with a strong brand for an emerging artist. Chantel will also share insight into how well-executed live shows can bolster a new musician's development and success.
"I'm going to be talking to students about what [live show production] looks like when you're developing an artist. Making sure that the production side is done well and hiring the right team around you to execute the vision that you have for that artist," Chantel says.
Students in Chantel's class will go beyond learning about developing musicians — they'll also learn how to develop their own careers as music business professionals.
"If you have an overarching vision for yourself as an industry professional, even if the direction of your career changes, you'll still fulfill that vision," says Chantel. "So really making sure we hone in on their personal vision in addition to formulating a vision for their artists and the people that they work with."