Published Jun 06, 2022
This Software Development Grad is Developing Safety Training in Unity
Grad Morgan Bard is using Unity to develop mobile applications for safety training with trainPOINT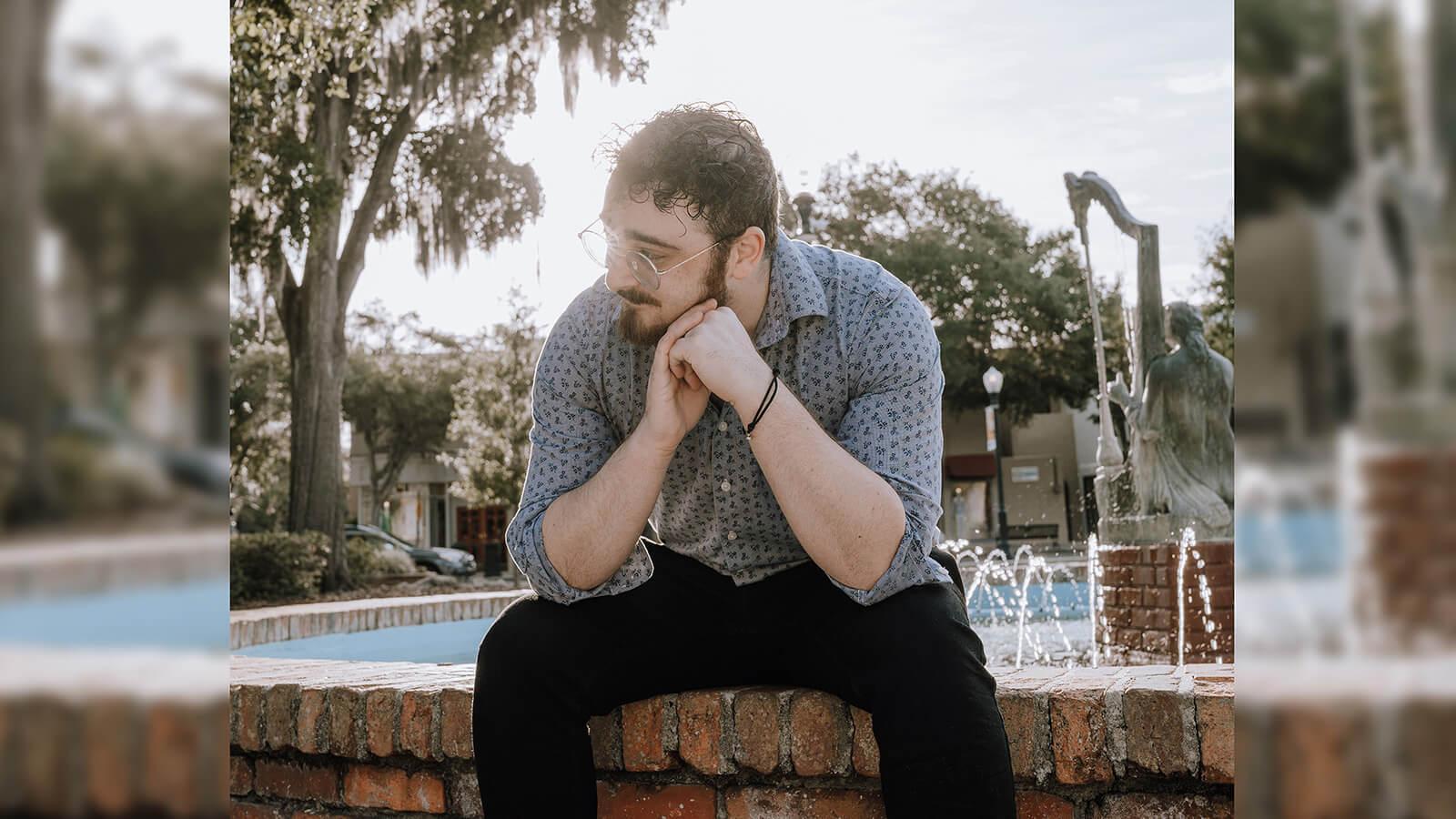 Developing in Unity has always been the preference for Full Sail grad and developer Morgan Bard. "Unity is just a phenomenal mobile development tool. [It] has incredible cross-platform support for pretty much everything," says Morgan. "A lot of the mobile game and mobile software market works specifically in Unity, making it a great tool for finding a first job out of Full Sail."
Leaning heavily toward Unity development during his time in the Software Development (now called Computer Science) degree program, Morgan has been able to build a strong portfolio as a solo developer with his company Happy Games LLC as well as landing a role as a Unity Developer with safety training developer trainPOINT.
With trainPOINT, the grad works on mobile safety training for companies including L'Oréal Operations and the National Renewable Energy Laboratory. "Our work is primarily creating interactive and almost gamified modules," says Morgan.
Before he joined the team, trainPOINT didn't develop mobile applications for their clients, but the grad's skillset opened up new avenues, saying, "Now we are fully supporting mobile for all of our clients and it's been a pretty awesome experience being able to kind of use my experience thus far to help redesign a lot of the stuff to be a lot more mobile UI focused, and then have it be fully cross-platform across everything we're doing."
"I'm lucky enough in that, the position that I'm in right now gives me a lot of leniencies and creative direction that I'm allowed to kind of show my expertise in mobile development specifically," says Morgan of the benefits of working on Unity development with trainPOINT.
As a solo developer, Morgan recently celebrated the release of his latest mobile game, Dungeon Life, a free dungeon-crawler RPG with infinite progression.
Keeping up with developing in Unity for work and for fun is something Morgan learned to master in his time with Full Sail. "While I was at Full Sail, along with the coursework, I did multiple kinds of side projects to really practice and learn more outside of it," he recalls. "And having that mindset of just continuing to try and learn more, and really diving into everything has helped me more times than I can count.
"Unity development is such a broad field, do not try and limit yourself to just looking at one specific sector," says Morgan in his advice to aspiring Unity developers. "Working in Unity [for] games is awesome, there are a million-plus jobs out there for that. But, there's also five million more for different sectors like government or training like I'm doing."