Published Aug 26, 2019
This Web Design Grad Combines Education and Design
Bryan Berger explains what a UX engineer does and how his work with General Assembly is changing lives.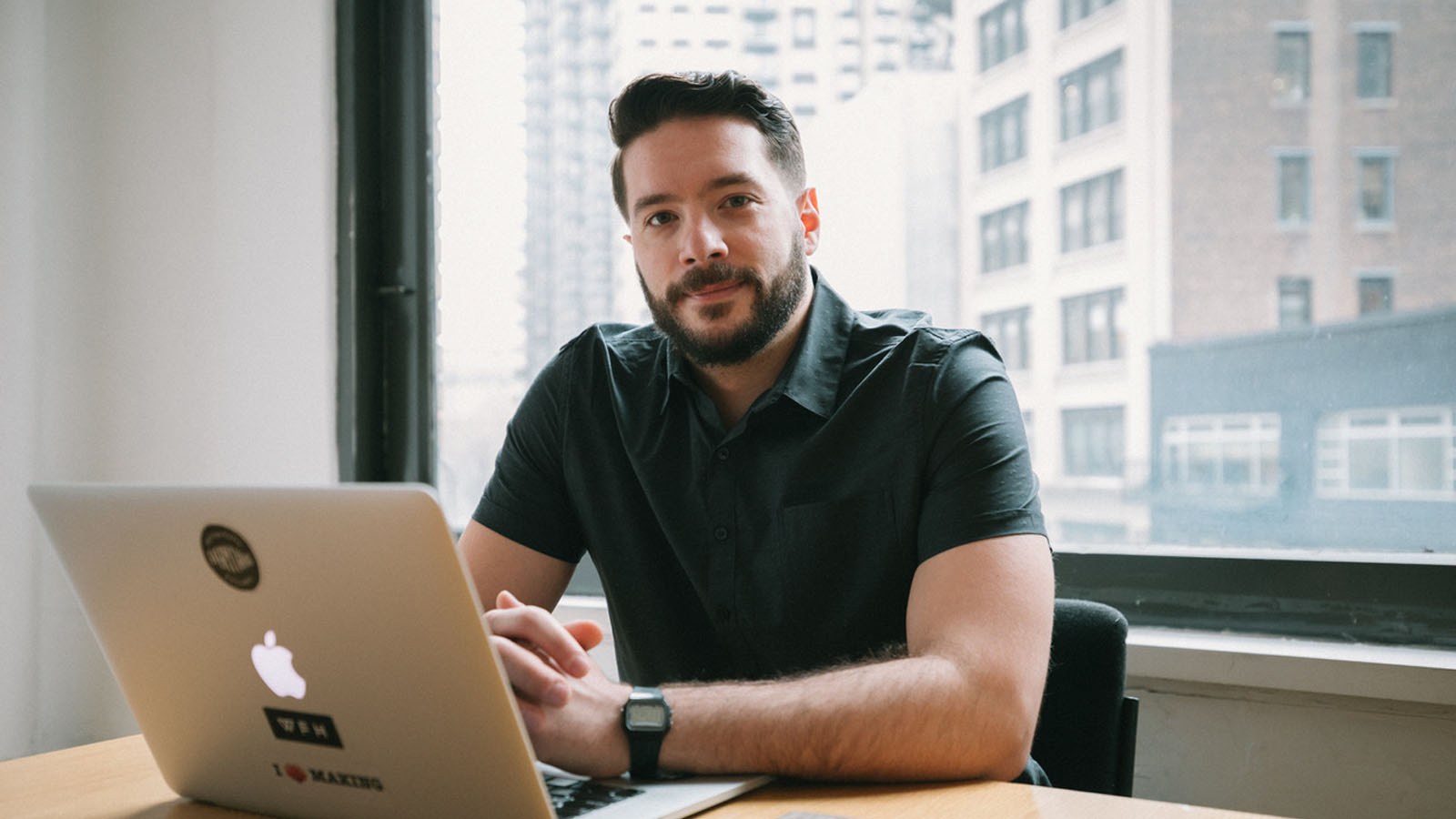 Bryan Berger solves problems.
As a UX engineer at General Assembly – creators of online and in-person educational programs that prepare students for careers in design, data, marketing, and technology – Bryan investigates and designs solutions to improve students' interactions with General Assembly's courses.
"I personally do bits of UX, UI, coding, service design, a lot of product management, research, testing, content strategy... generally anything related to the experience," he says. "I'm generally interested in the aesthetic of things, the artistic direction, the brand, as well as the experiential side; understanding the problem space, the research, the digital architecture type work."
Bryan describes his job as "a multifaceted approach to really understanding and improving interactions with a system."
So, what is a system?
"A system could be pretty much anything," he explains. "It could be a service, a workflow, a brand experience, a shopping experience, a customer service experience."
To best improve user interactions with General Assembly's products, Bryan takes multiple approaches to his work to gain a better understanding. "It could be interviewing, auditing things, doing research, reading up on past research, just to kind of gain as many perspectives as you can on a problem," he says. "To either reduce friction, make something easier, move some metrics here or there that ultimately improves the end user's experience."
All of this coalesces into a singular goal for Bryan – educating others.
"I want to solve actual problems that people have, whether it's in their personal life and wanting to improve their life or services that make it easier to do things and are empathetic in nature," he says. "Being able to see a newcomer, somebody with passion, trying to break into anything, whether it's data science, UX, visual design and UI design, or web development at GA has been pretty incredible."
Bryan credits Full Sail University as the place where he was able to develop his skills and learn what he was truly passionate about.
"At the time [he enrolled], a lot of design courses were purely graphic design," he says. "That wasn't really something I wanted to focus on."
Fortunately for Bryan, he discovered Full Sail and enrolled in the Web Design & Development (now called Web Development) bachelor's program. "Every course was exactly what I wanted to do," he says. "There was no filler, there was no garbage in the middle. It was really focused, and I was able to get out of Full Sail with the skills needed to have my choice at a job."
Ultimately, Bryan's successes have been the result of hard work, adaptive learning, and, most importantly, being aware of his shortcomings. "Being able to take a critical lens to yourself is the first step," he says. "You have to tone things down and learn what you're not good at."
And, once this first step has been completed, the process of learning can begin in earnest. "I find if you're constantly doing things that you're not good at, you'll eventually get better," he says. "You don't just learn things overnight."